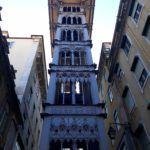 The Santa Justa Elevator is the only one of Lisbon's elevators configured vertically. Its function as a means of transport has declined to become an important tourist attraction. And we confirm that it is, essentially for the time it took us to make the line to enter the elevator and finally climb.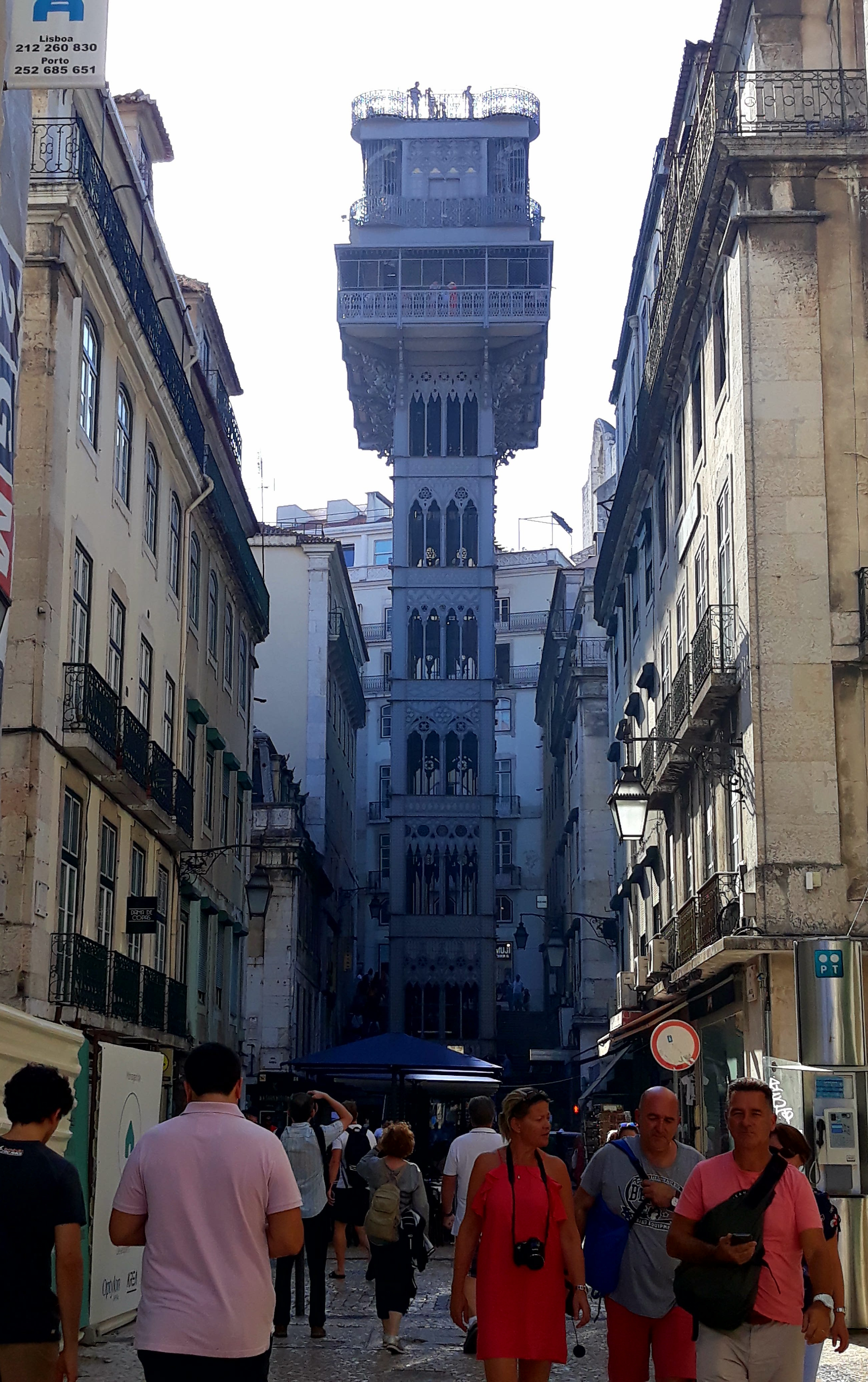 El Elevador de Santa Justa, also called Elevador do Carmo, is an elevator that links the neighborhoods of Baixa Pombalina and Chiado in Lisbon, Portugal. It rises on the street of Santa Justa and links this central promenade with Praza do Carmo, next to the Archaeological Museum of Carmo. This elevator was designed by Raoul Mesnier de Ponsard, who was also responsible, in this same city, for the construction of the Elevador do Lavra. The relationship of this engineer with the famous Gustave Eiffel is not proven. It is only known that the engineer Raoul Mesnier and the French architect Louis Reynaud applied in these elevators some of the techniques and materials already used in France.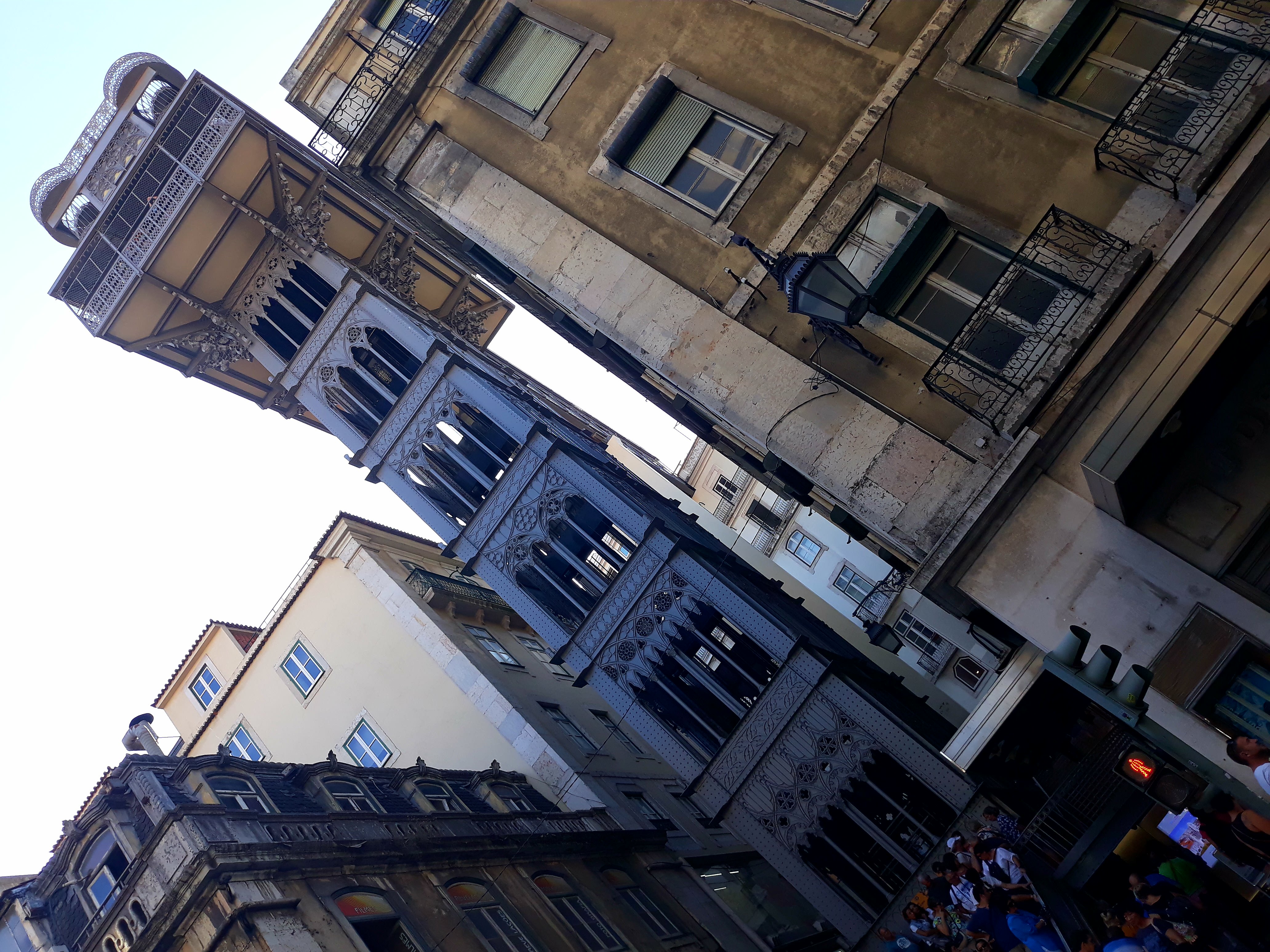 The construction of the elevator began in 1900 and ended in 1902, and was inaugurated on July 10. Initially it worked with steam, being replaced the original machinery by electric motors the 6 of November of 1907.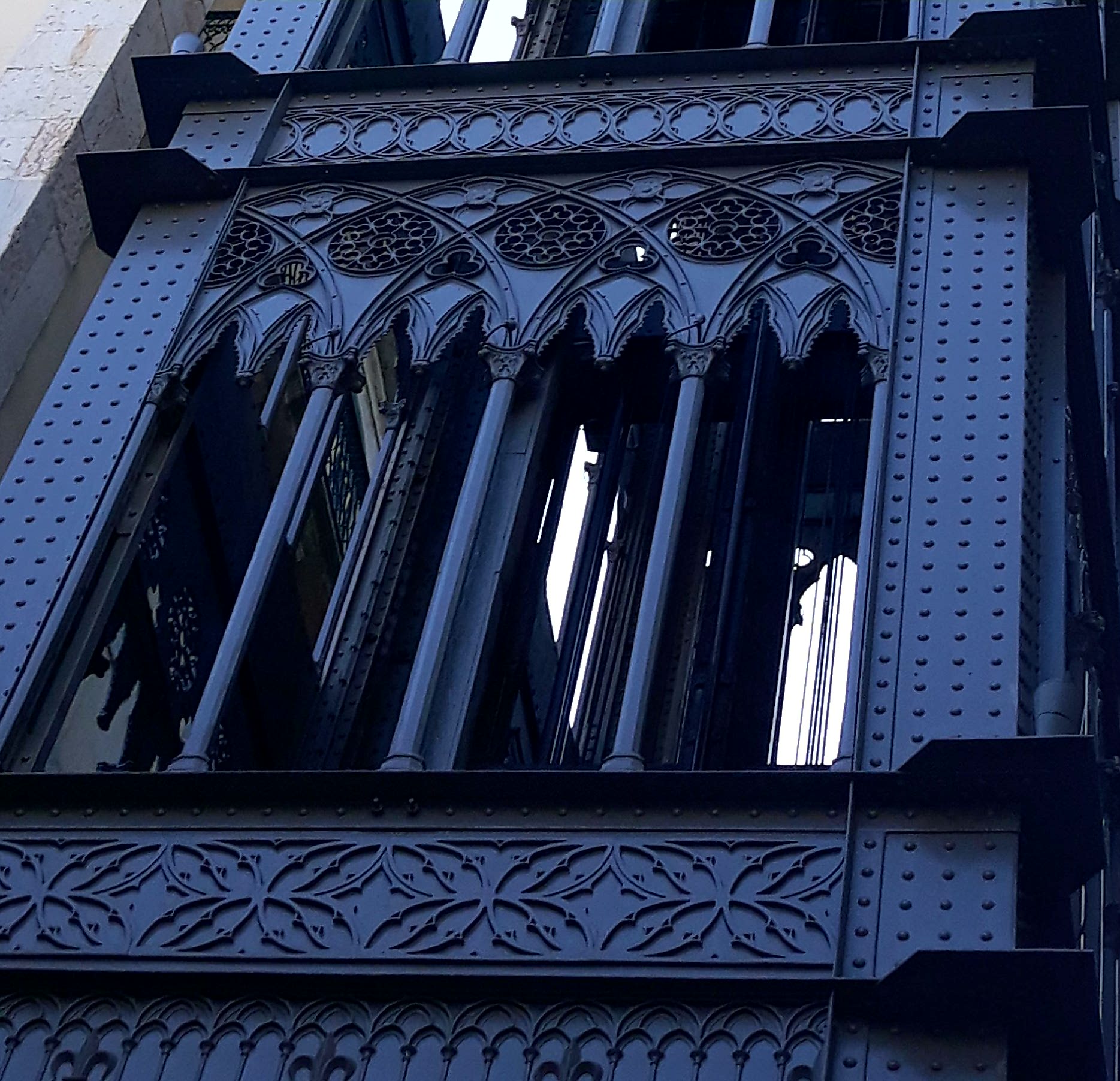 Built entirely in iron, the structure reaches a height of 45 meters with neo-Gothic decoration and a different design in each of its levels. The elevators are covered with wood inside.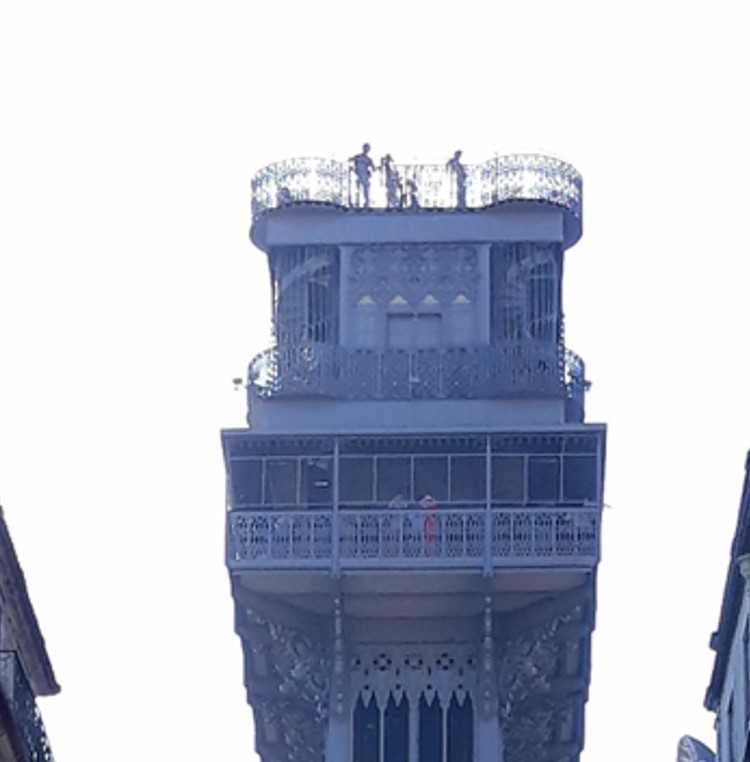 A spiral staircase leads to the terrace of the structure that in turn serves as a bridge to the upper neighborhood.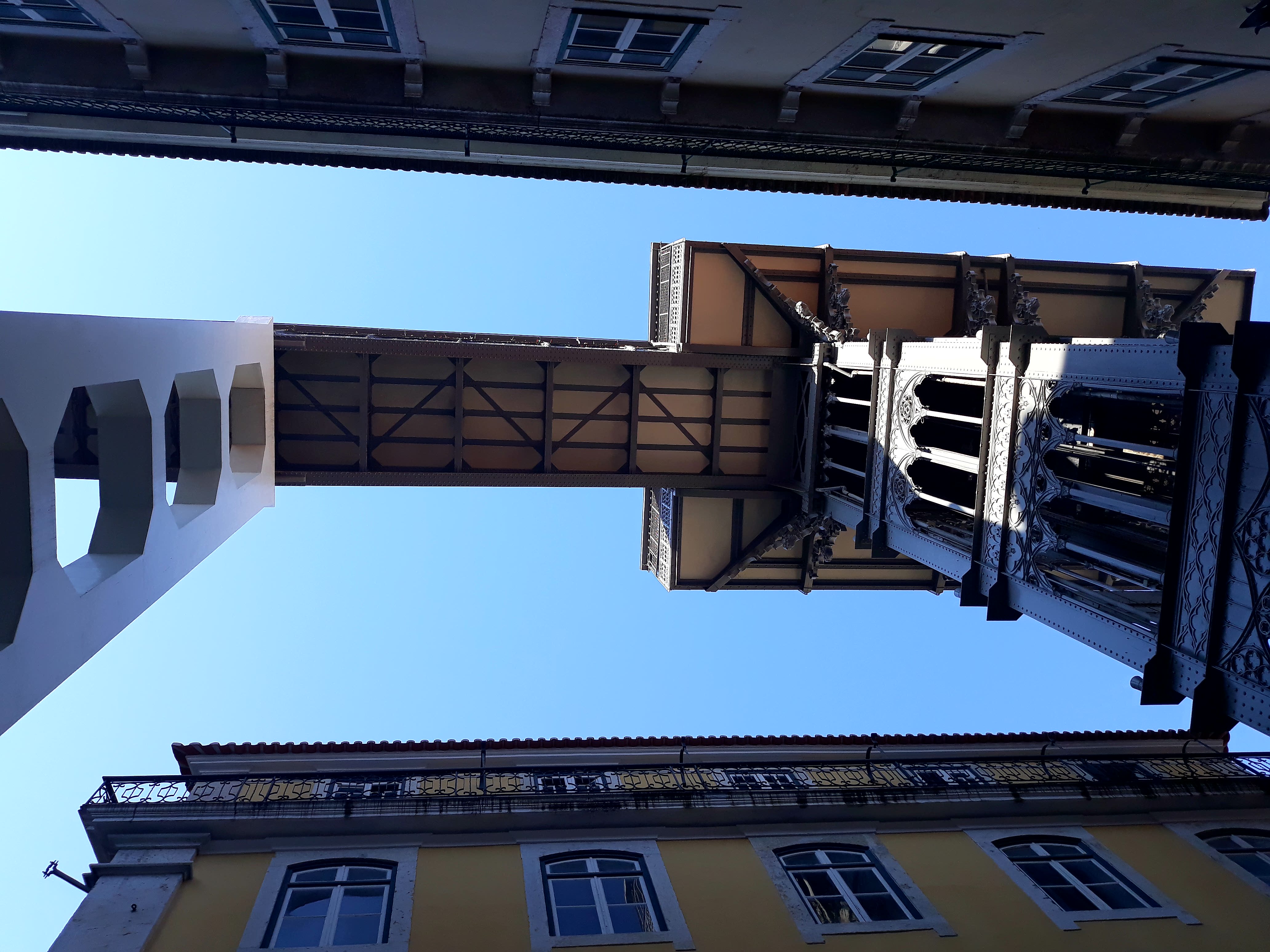 The panoramic views from this terrace are spectacular.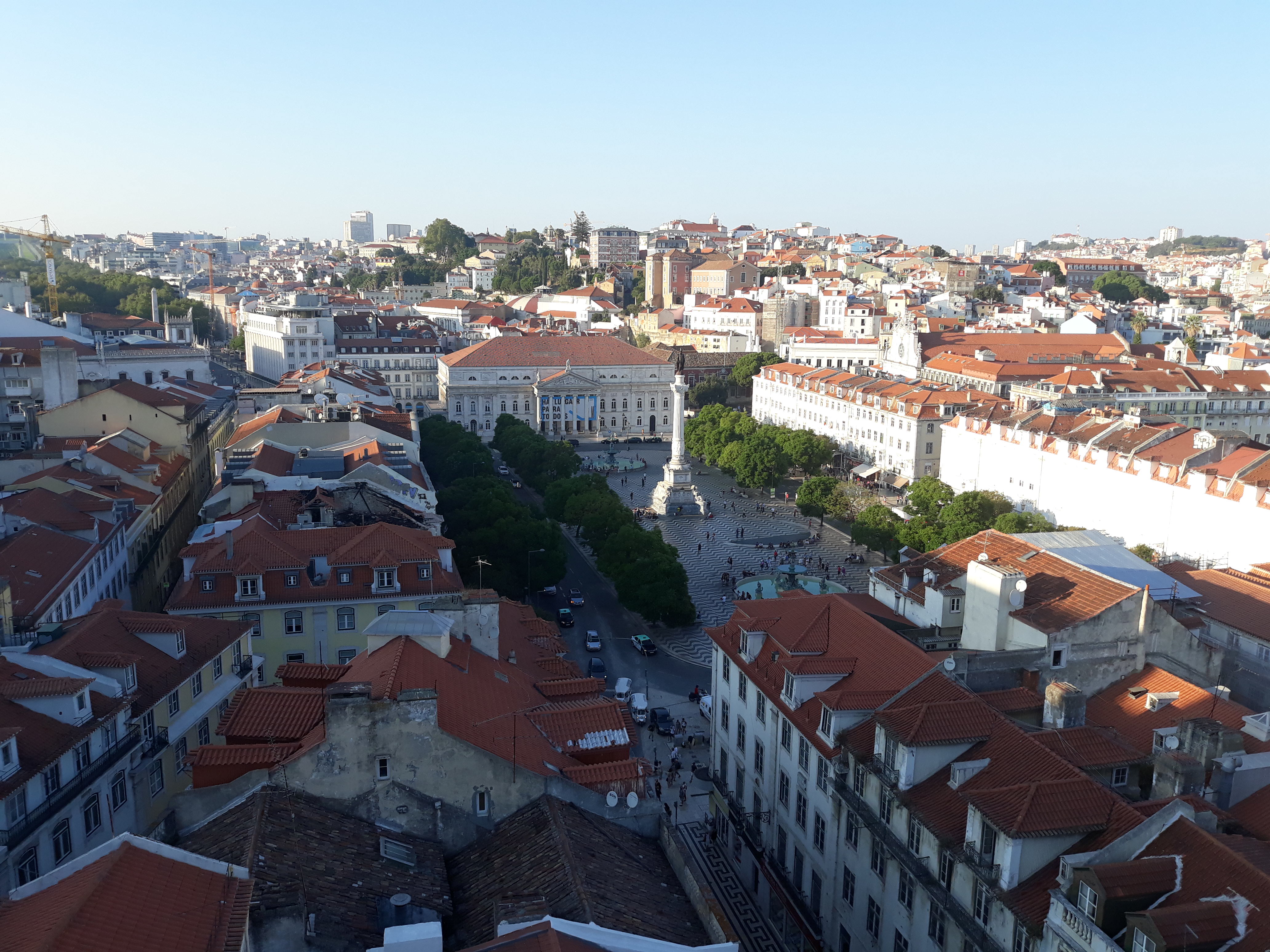 Video: