The Virgen of the Portal Shrine in Galicia, Spain, is an integral part of the Convent of the Dominican Mothers of Belvis, also known as the Santa María de Belvis Convent or simply the Belvis Convent. It is currently a Cloister Convent.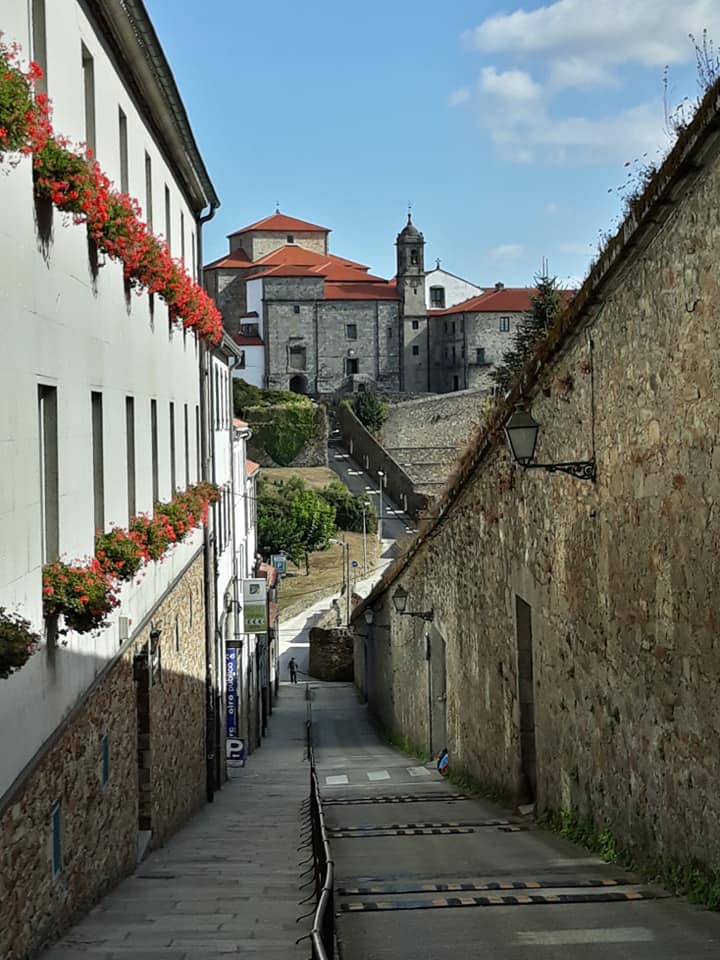 Founded at the beginning of the 14th century by the friars of Bonaval, it was the first convent to have the order of the Dominican nuns in Galicia. At the beginning of the 18th century, the convent's structure was rebuilt according to plans by Fray Gabriel de Casas.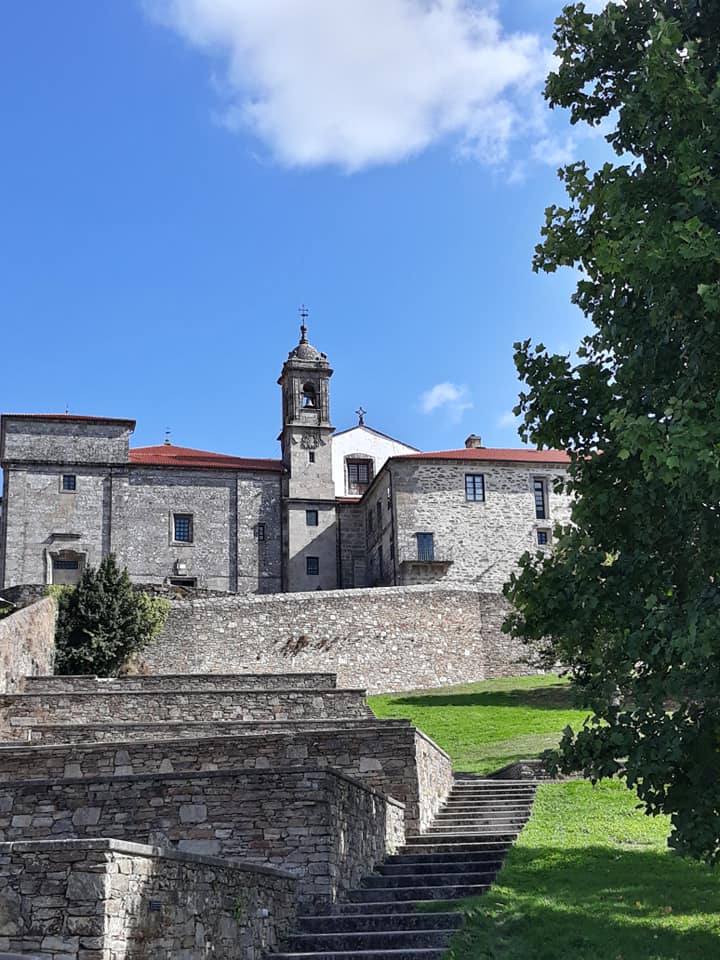 The church that was built between 1727 and 1739, is the work of Fernando de Casas and Novoa. The highlight is the front of the communion rail in which Fernando de Casas uses its characteristic geometric-vegetal decoration.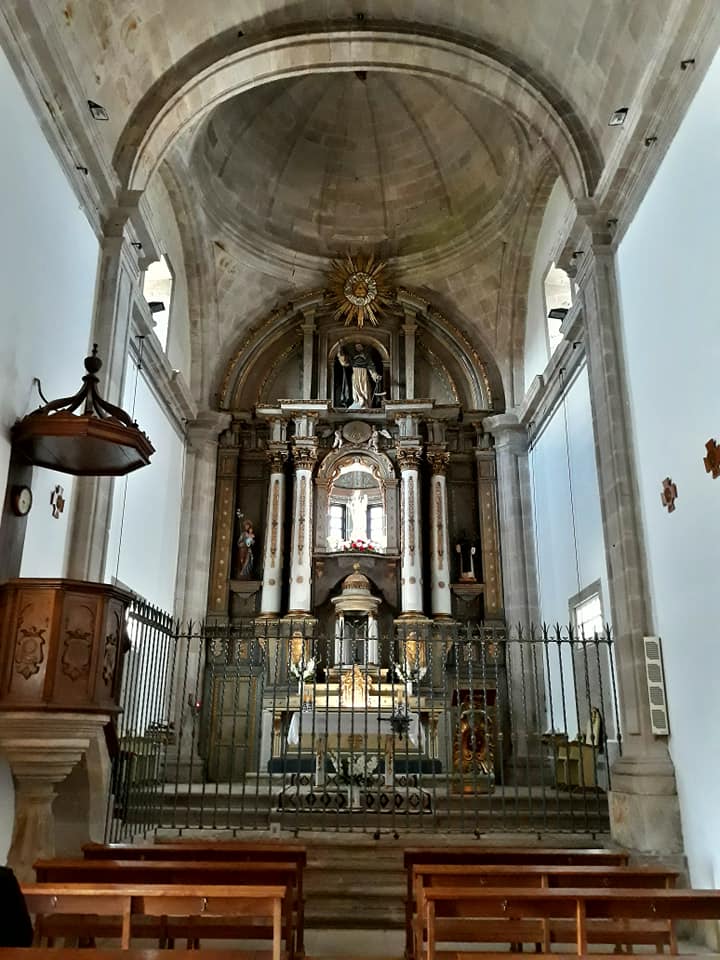 The chapel or shrine to the Virgin of the Portal is a temple where the Virgin of the Portal is venerated, figure whose finding motivated the foundation of the convent in 1313. The legend attributes the miracle of  the Virgin 'fleeing' from the chapel and appearing in the small niche of the gateway / portal where it was originally placed.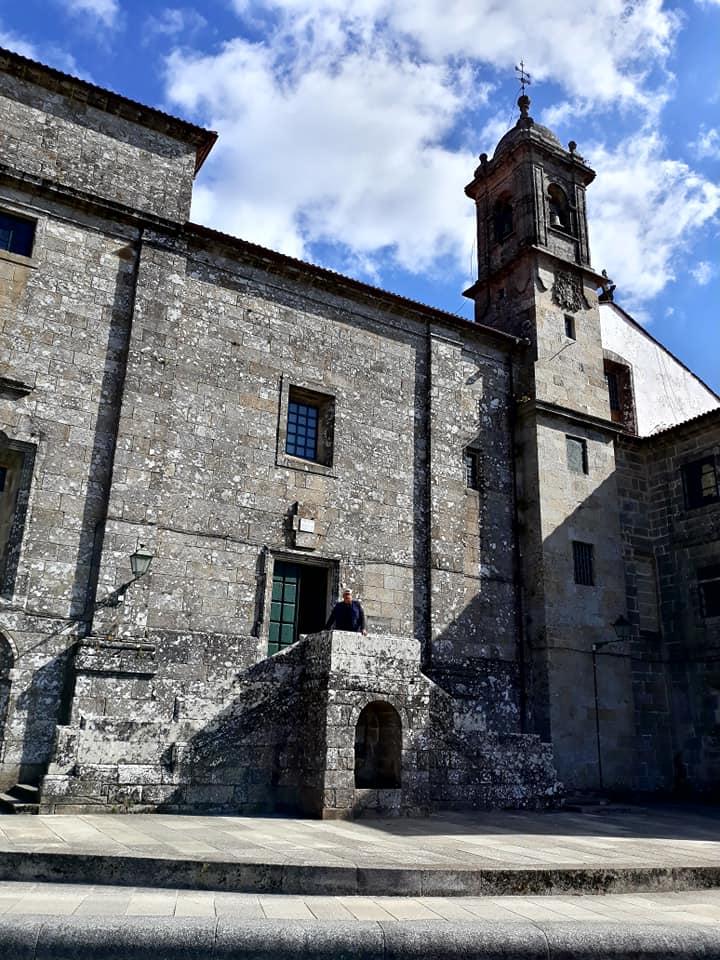 On the façade, of extreme sobriety, stands the coat of arms of Archbishop Monroy, patron of the construction. And under the shield, we can see "El Mochilero". The structure was made in granite masonry, has a Latin cross plan covered with barrel vault and dome. The tower serves as the joining point (of the convent) with the chapel of the Virgin of the Portal (1702), forming a right angle. The set stands out for its great simplicity and sobriety motivated by the lack of resources.
Spectacular views of Santiago that we took from the Virgen del Portal Shrine.
The Cathedral of Santiago de Compostela stands out from any point.