The Villa d'Este in Tivoli, Italy, highlights the use of the element of water as its unifying theme, evidenced by the wide variety of fountains that one can find strolling through its gardens.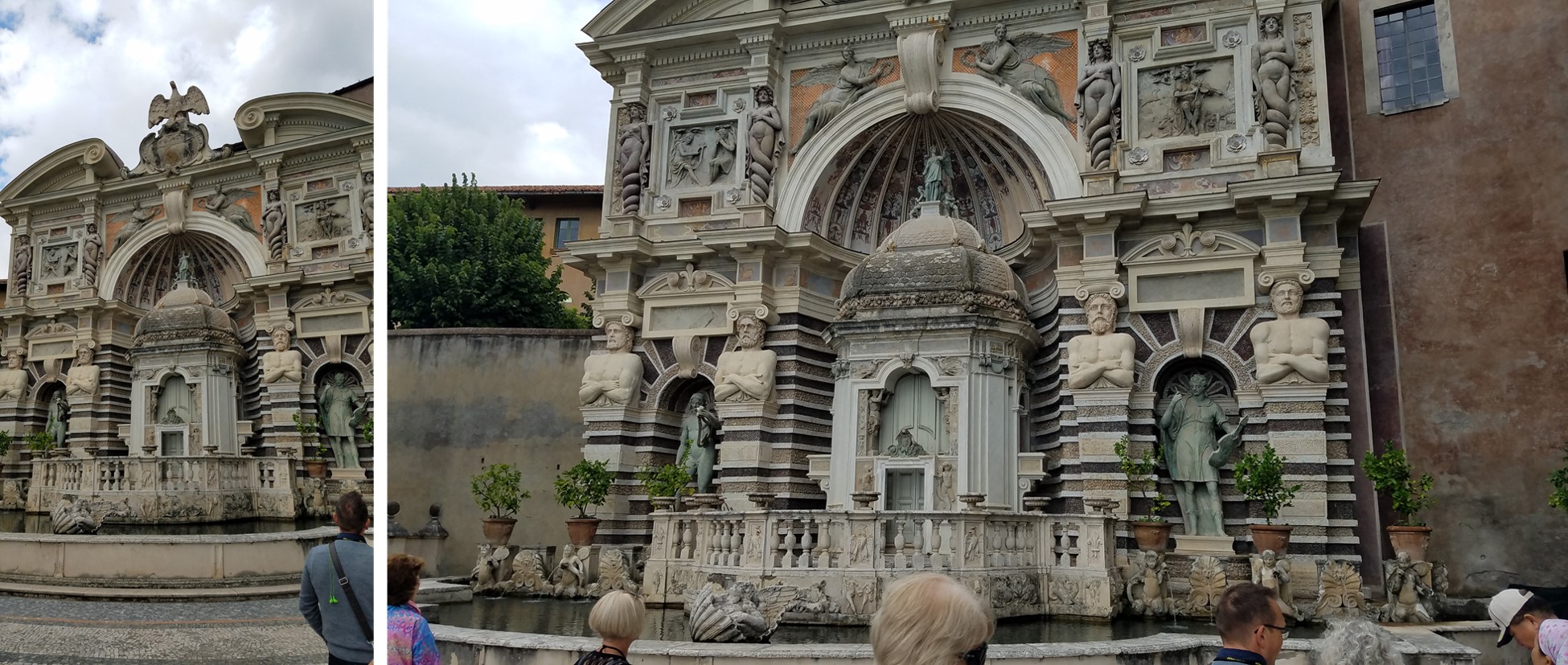 The water in the Villa is present in its fish ponds, water shooting in different directions, from various sources, their styles and sculptures, which we discover within a beautifully staggered complex full of gardens. And it is at the top, where one of the most impressive and amazing fountains of the Villa d'Este is found, the Organ Fountain.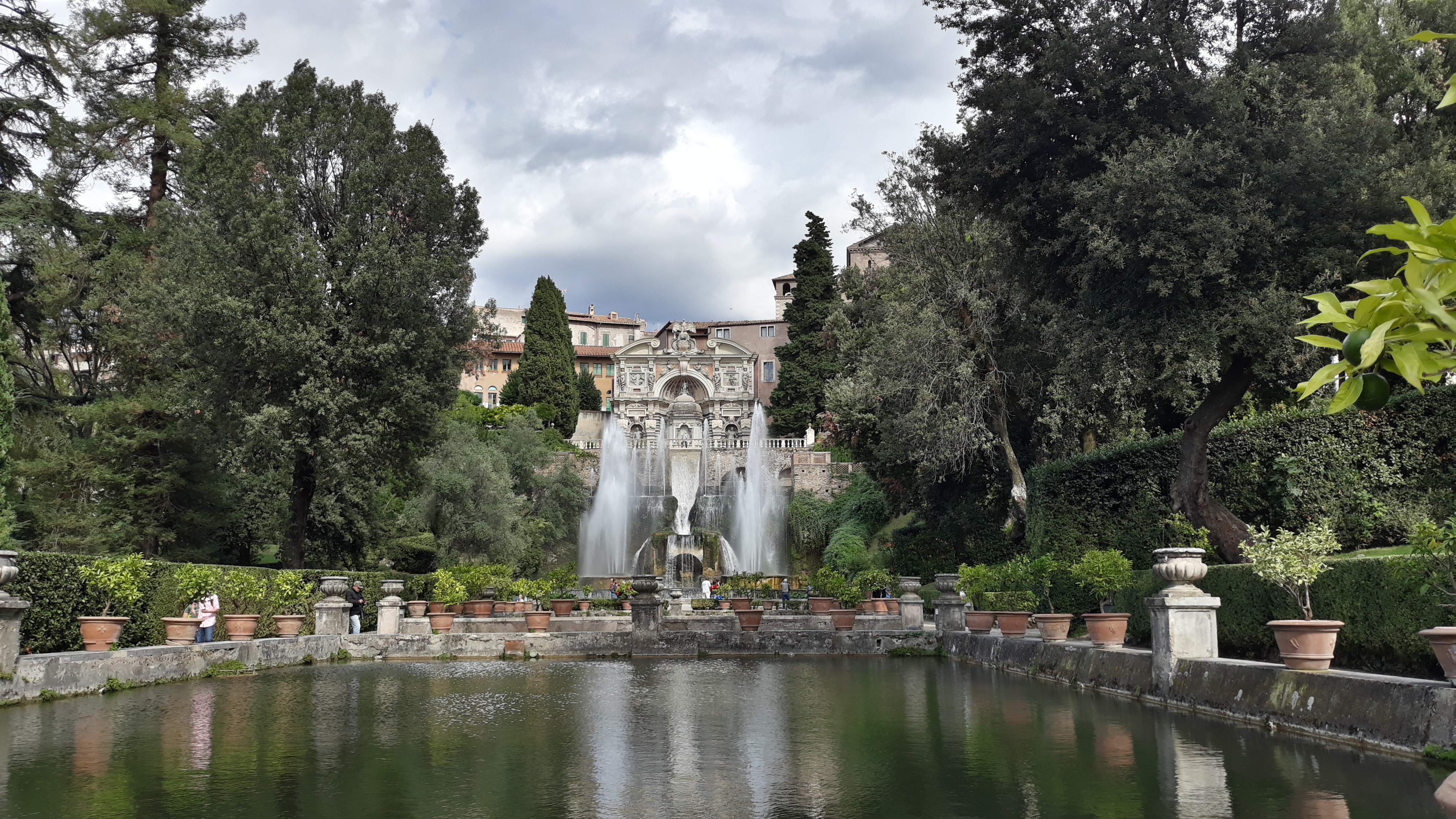 The Organ Fountain is framed with a building that contains much symbolism. It was built in the Baroque style and consists of a large arch supported by four columns and which reveals three niches. The lateral niches currently house the statues of Apollo and Orpheus. The central niche or nave is larger and enclosed within a temple-shaped structure, the fountain of the  pipe organ. At the base, an oval shaped pond.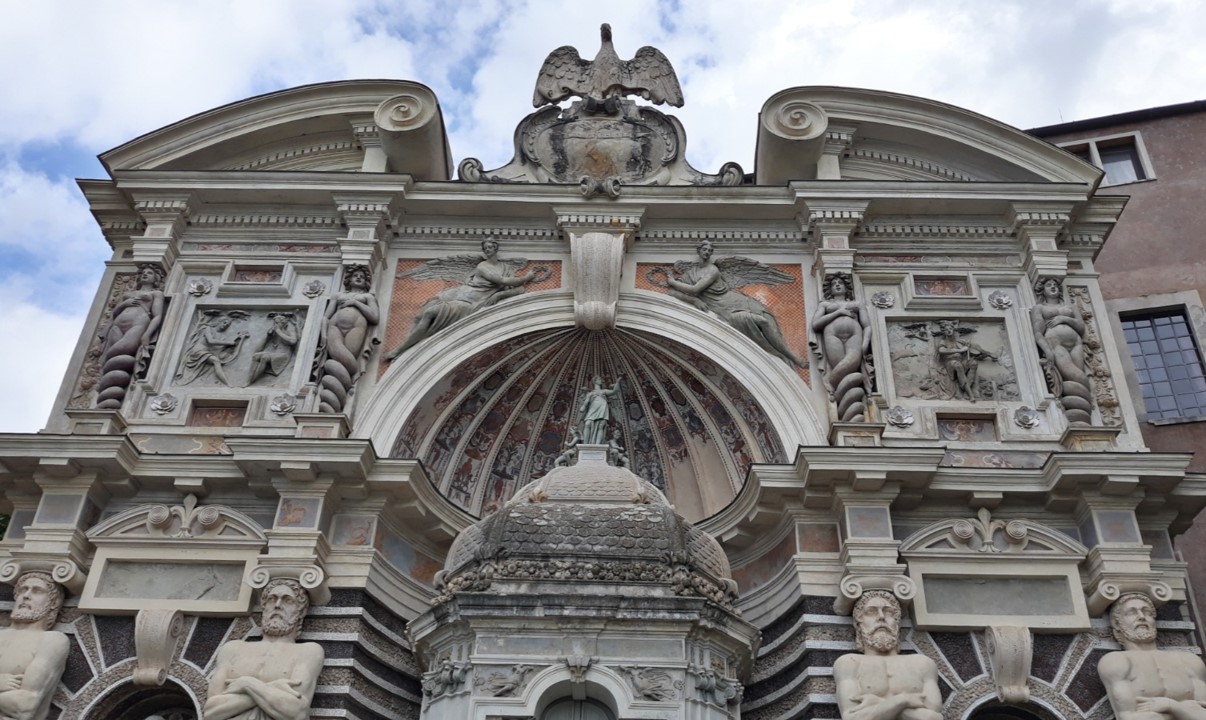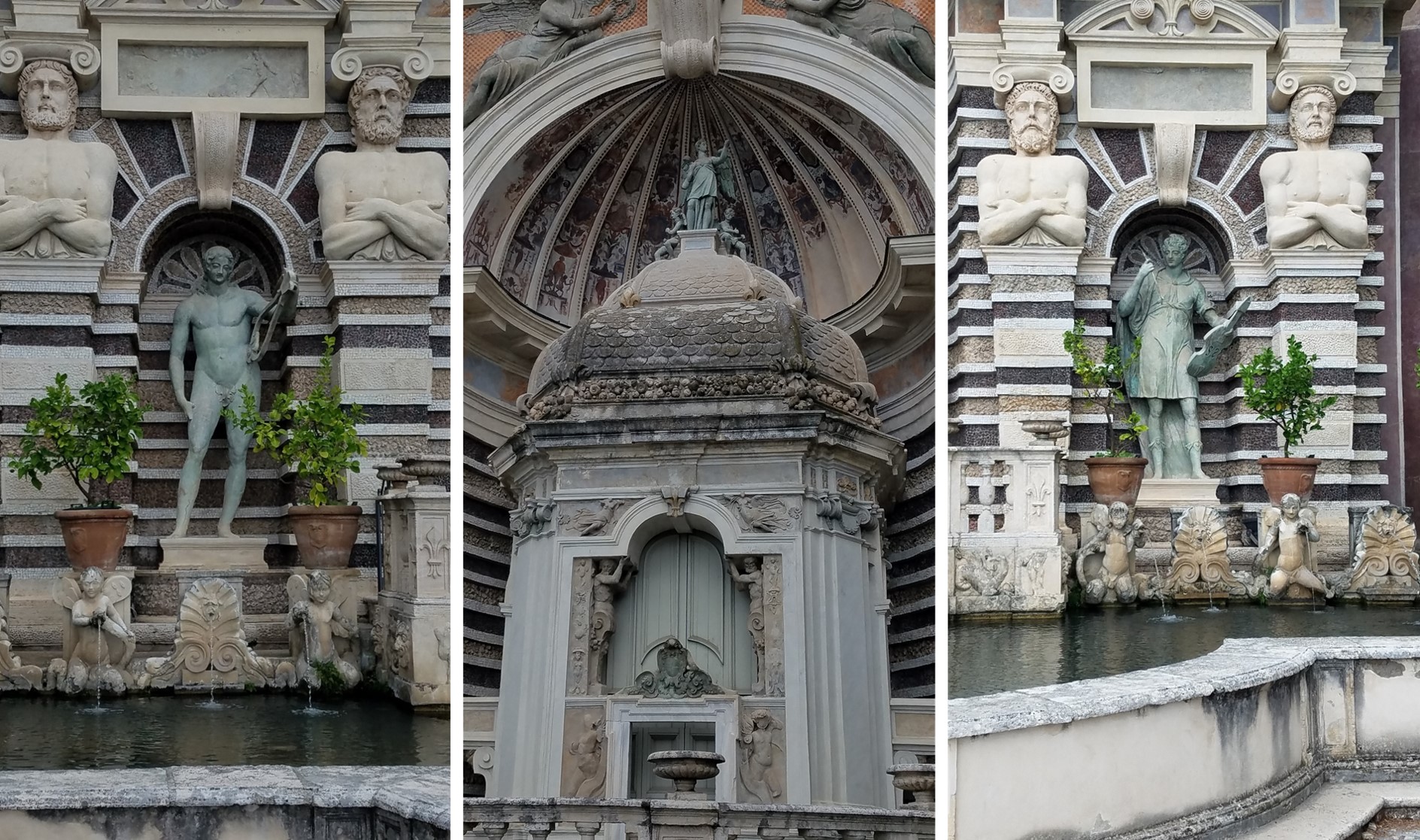 The structure for the organ's housing was a design modification introduced at a later date since the niche was originally to house the statue and the fountain of Mother Nature or the Goddess of Nature.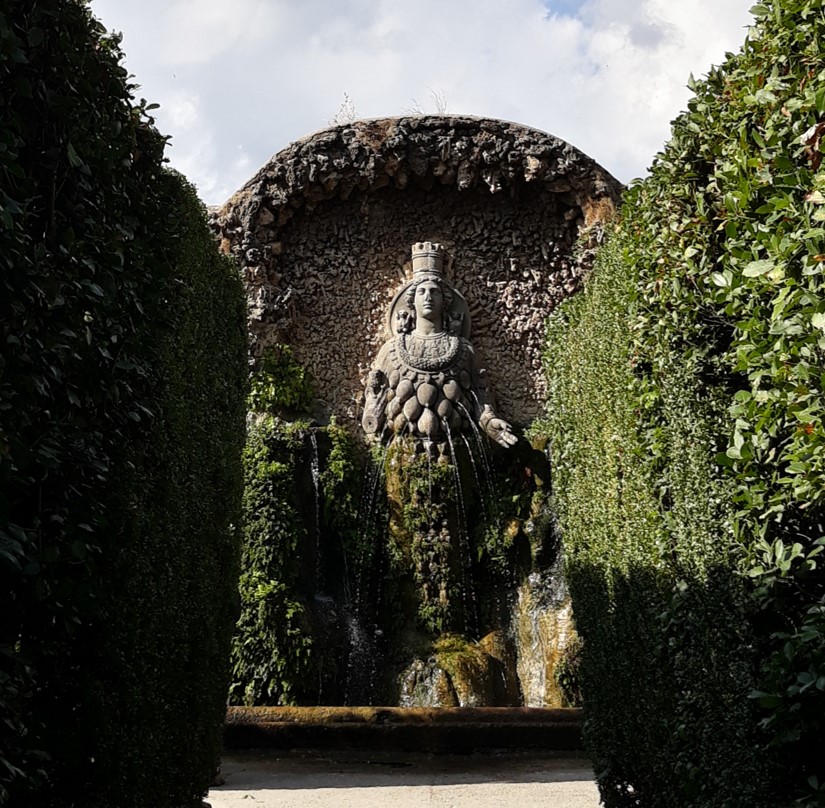 The most spectacular feature of this fountain is that the pipe organ hidden inside the niche suddenly becomes exposed and fills the air with Gregorian-style music from the Renaissance era. This magical organ of the 1500's was created by the Frenchman Claude Venard and his son.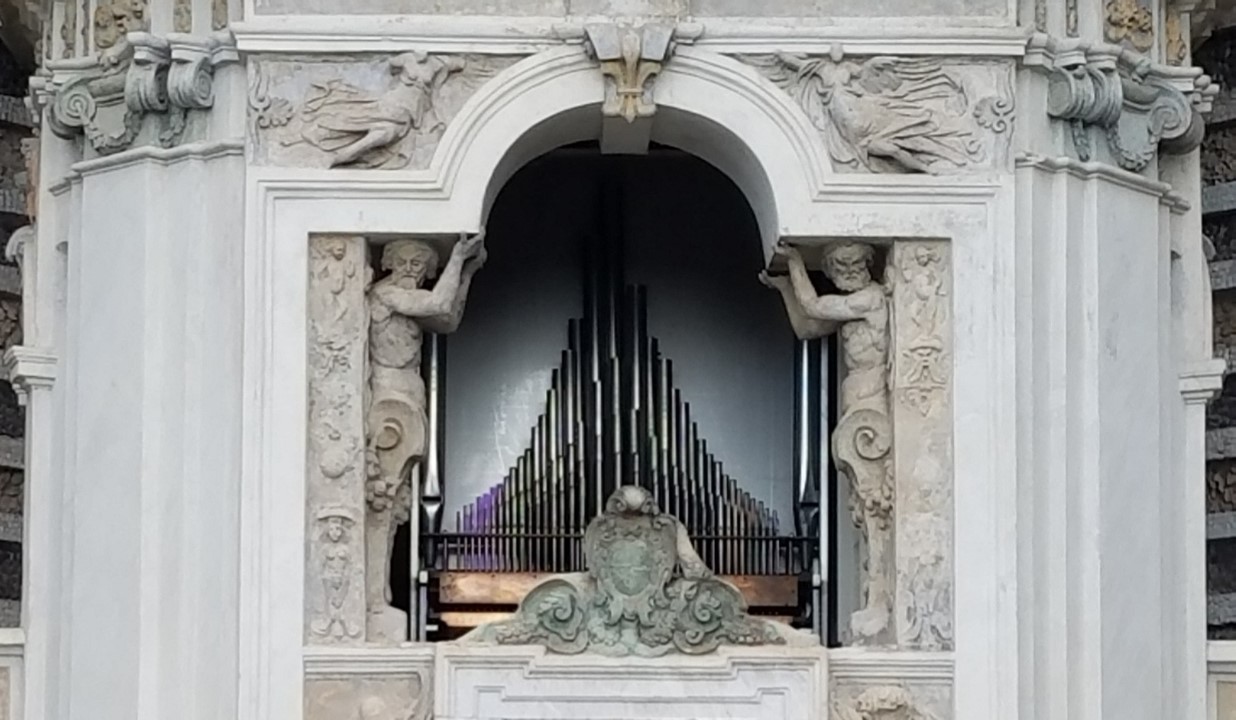 The hydraulic mechanism used in the Organ Fountain was the first to use the flow of water to release air through the pipes of the organ and, therefore, produce a melody. This fountain was completed in 1611 and since then has faced moments of deep silence. In 2003 and after more than 200 years of silence, the organ was restored and its voice was heard again.
The source can be heard every hour for four minutes, during which time it plays four simple but distinct Gregorian melodies.