The Church San Germán de Auxerre, in San Germán, Puerto Rico, was founded in 1510, being in its origins a construction of wood and straw, as initially were the religious structures of those times. In 1688 a Real Certificate was produced by which the King of Spain granted 500 pesos to San Germán to repair the church. Until then, no permanent structure was built, since the town was relocated several times. It is necessary to recognize that San Germán was the most important town of the west of Puerto Rico for more than three centuries, for that reason the importance that it had for the Spanish Crown. This church was in very bad condition when, in 1717, repairs were made that were completed in 1739.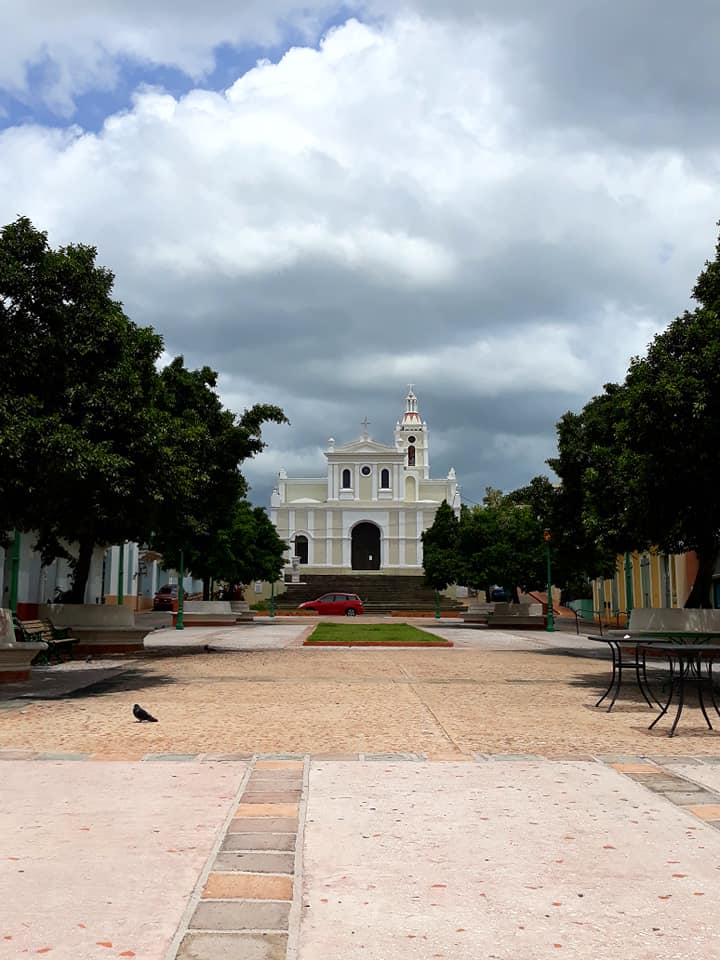 San Germán was the most important town in the west of Puerto Rico for more than three centuries, therefore, the Spanish Crown had much interest in this town.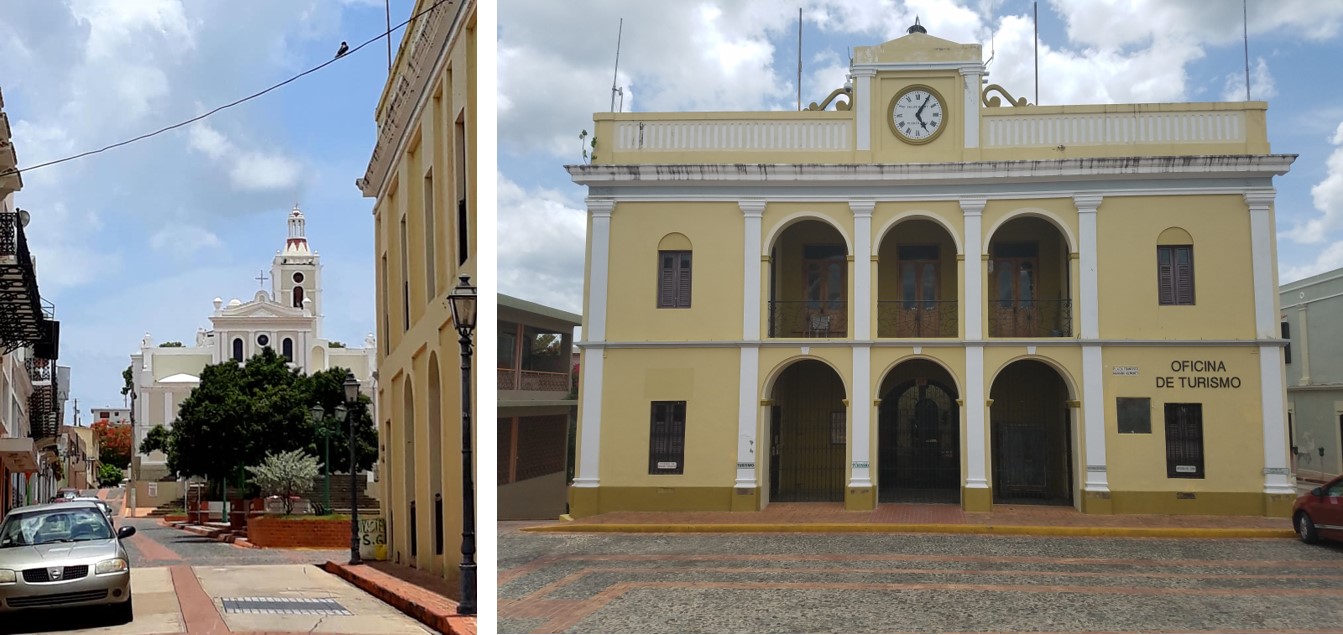 Maintaining the traditional organization of the plaza of a town, the church is located west of the plaza and just at the other end is the City Hall.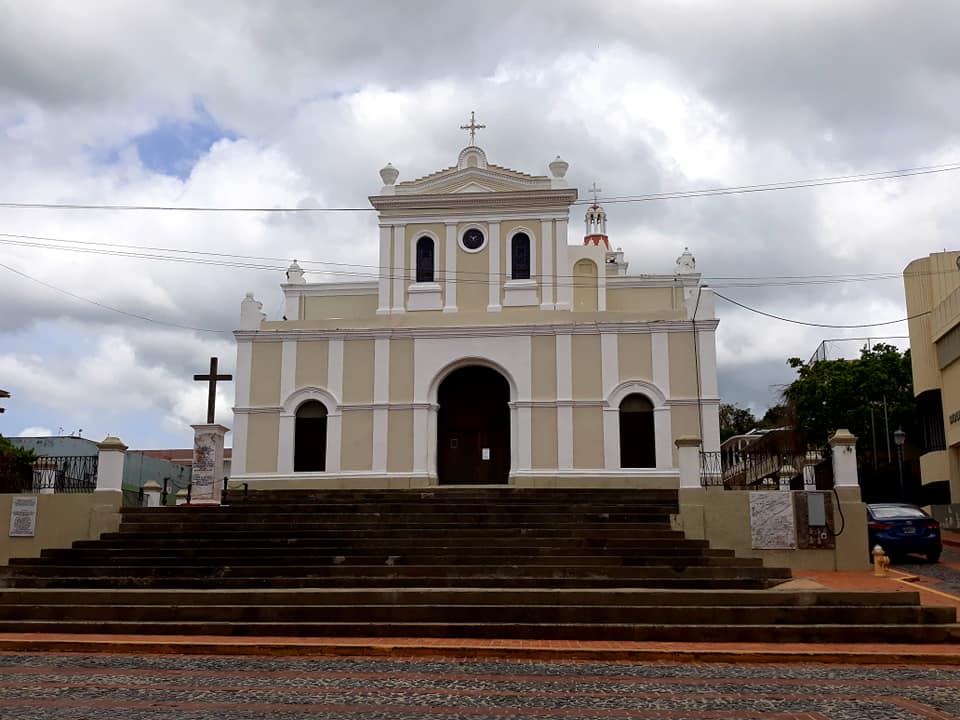 At the beginning of the nineteenth century the church was very deteriorated, lasting more than fifty years the repair work (1834-1897). During these repairs, the choir was added and the ceiling of the central nave was raised to allow sunlight to enter. In the 1920s, the tower was rebuilt, the same had been torn down during the 1918 earthquake.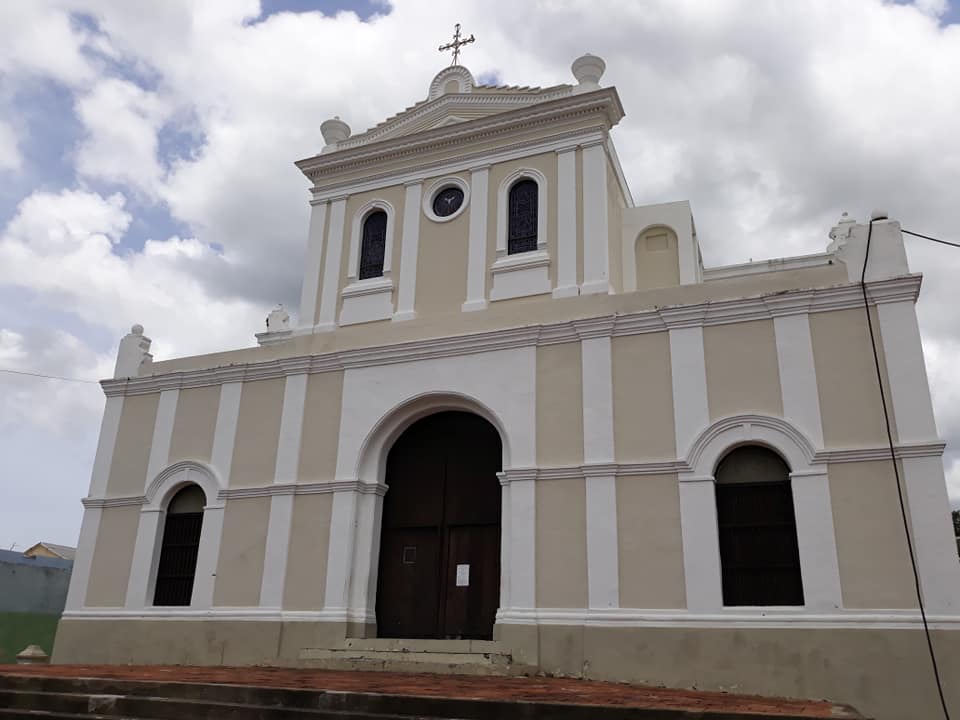 The facade of the church is comprised of two levels, the lower one being taller and wider than the upper level. The upper body has a rectangular shape with three stained glass windows.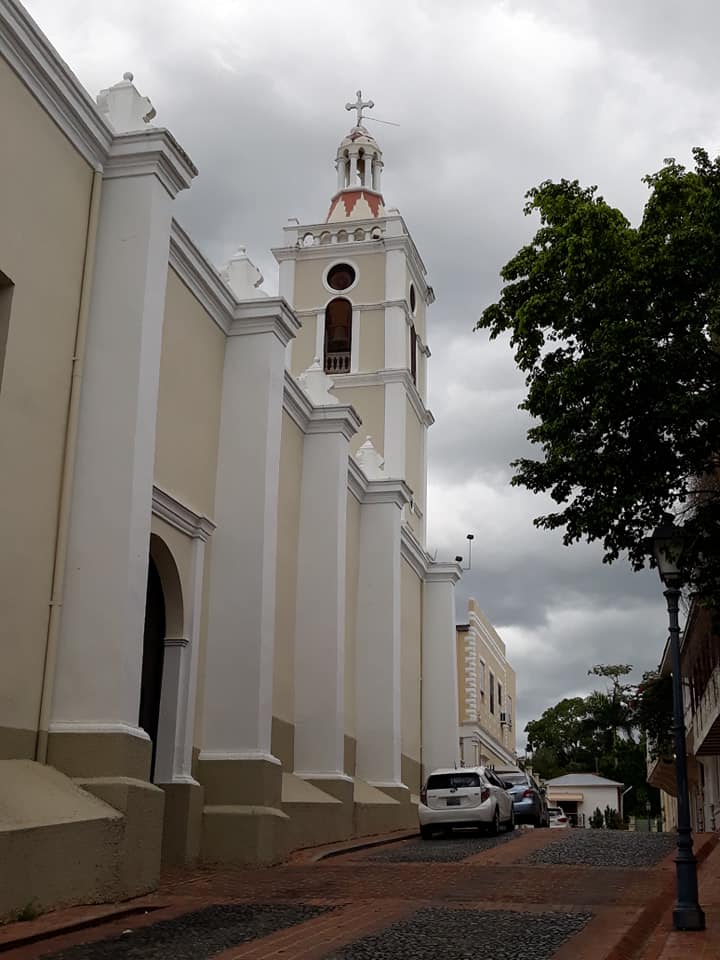 Towards the rear of the church is the bell tower, with a square base and divided into four levels. In the fourth body are the bells and is the most elaborate of the four. Inside there is a conical dome decorated with clay slabs placed in the shape of an inverted ziggurat. On the dome is the lantern, also formed by a small arcade, crowned by a cross.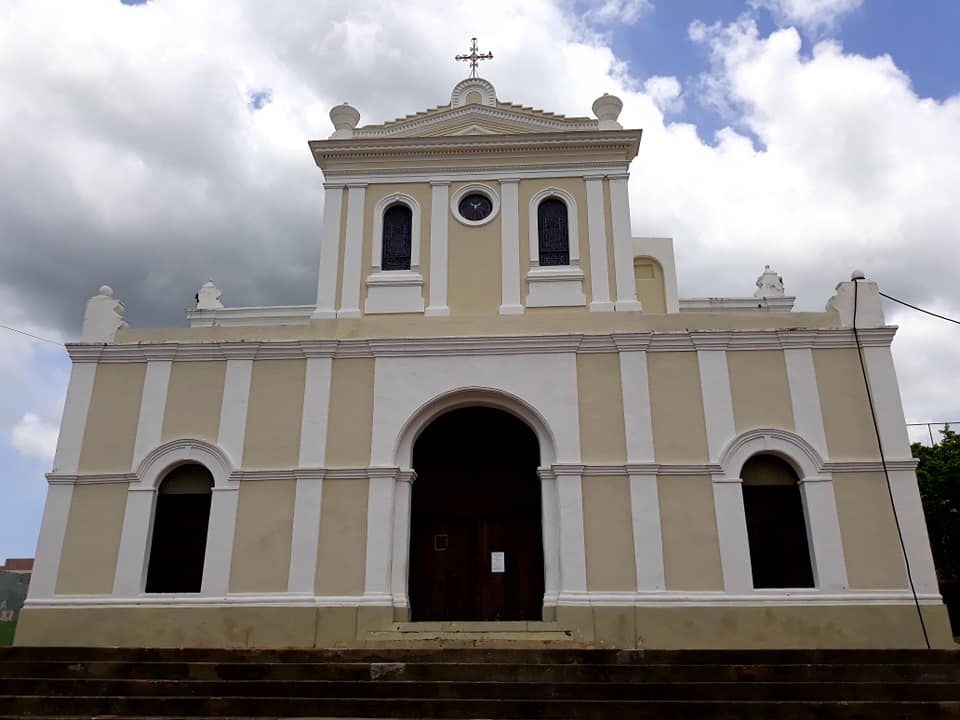 The church preserves most of its architectural details and its original design such as the masonry walls, the arcades, the columns, the sacristy and the domes.