"Piazza Navona" in Rome, is located in an important center of urban life as it relates to social, cultural and tourism events. Strolling through this square one can find sculptures, fountains and buildings of great artistic value.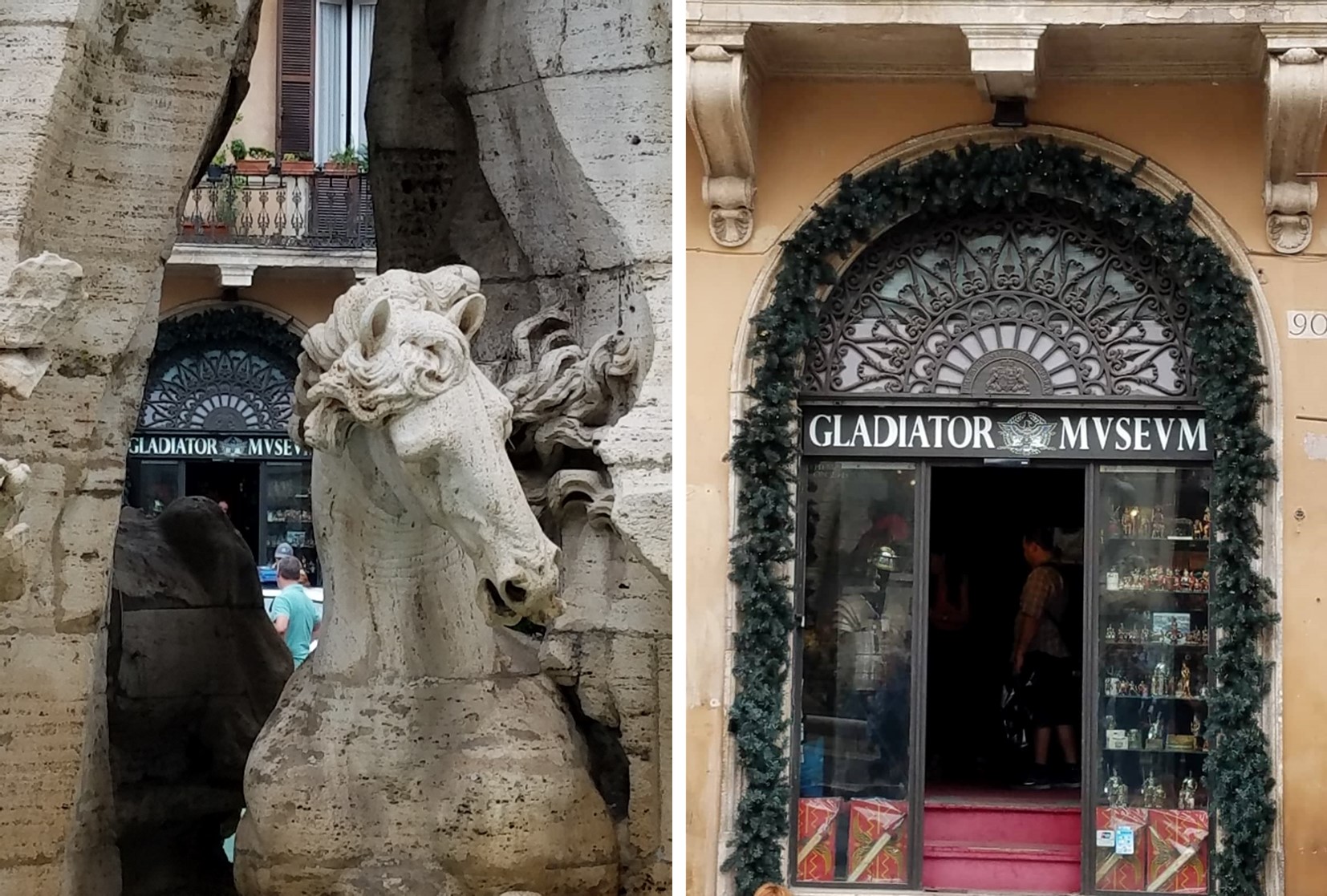 Built on the remains of the Domitian Stadium, "Piazza Navona' has basically retained the dimensions of the stadium. The Domitian Stadium was built in the year 85 and was also known as the "Circus Agonalis". Today, the space where Piazza Navona is located, has an elongated shape and retains the curve of the northern area of ​​the original stadium, while the buildings that surround it are in what were the stands of the old stadium. It should be noted that the Domitian Stadium was the quintessential stage for athletes and gladiators. After being restored in the third century by Emperor Alexander Severo (Marco Aurelio Severo Alejandro), it is estimated that it had a capacity for 30,000 spectators.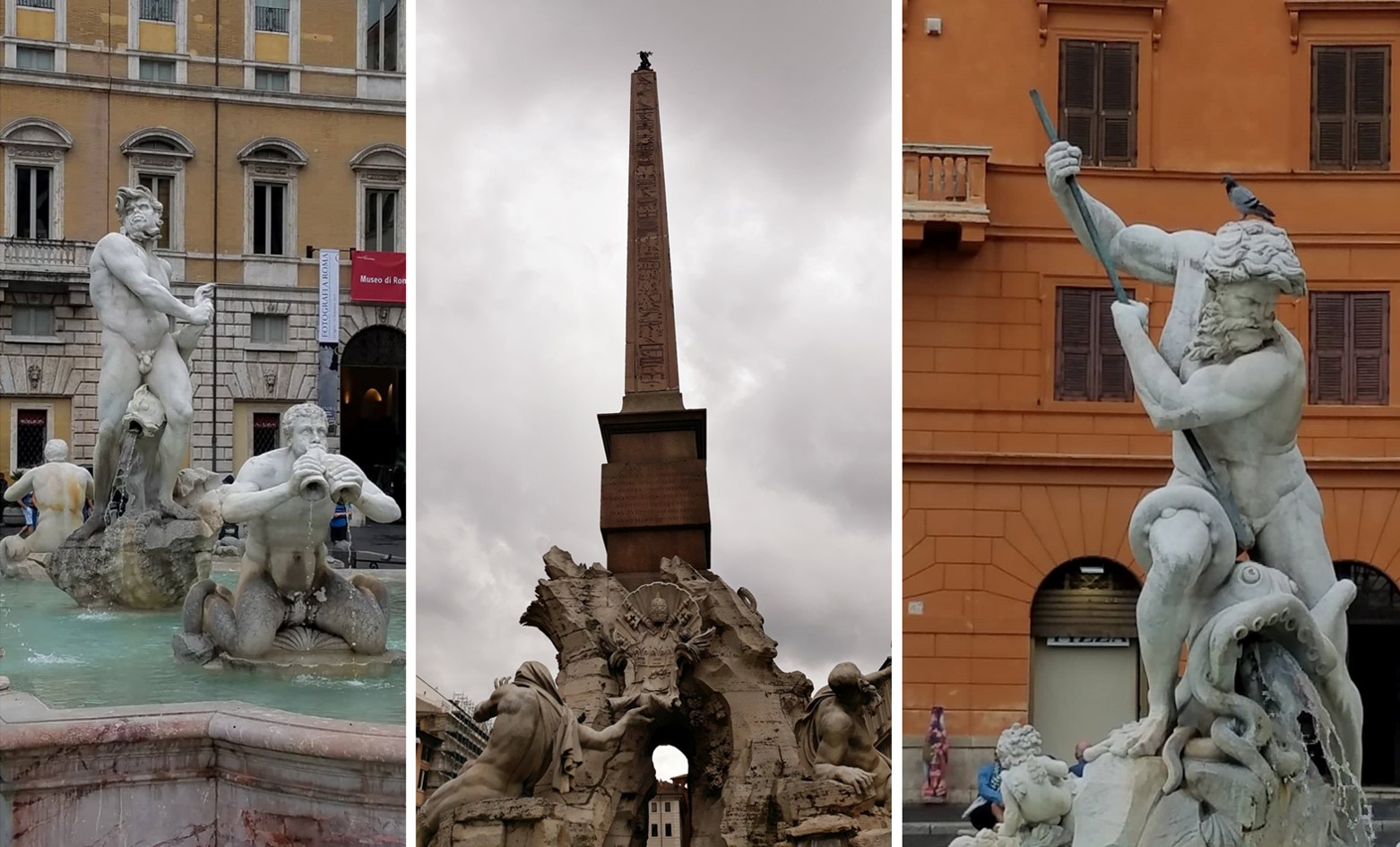 The space as a public square is defined in the fifteenth century under Pope Sixtus IV, a large developer of the city of Rome, then moving there the Market Square existing at that time in the Capitol Square. In the seventeenth century, the square acquired its baroque style, under the mandate and auspices of Pope Innocent X. Thus the fountains as well as both the church "Sant'Agnese in Agone" and the "Palazzo Pamphilij" were built. It was in Piazza Navona, which the Pope celebrated the Mass of Easter Day of the Jubilee of 1650, which attracted thousands of people, making the square one of the symbols of the Baroque in Rome.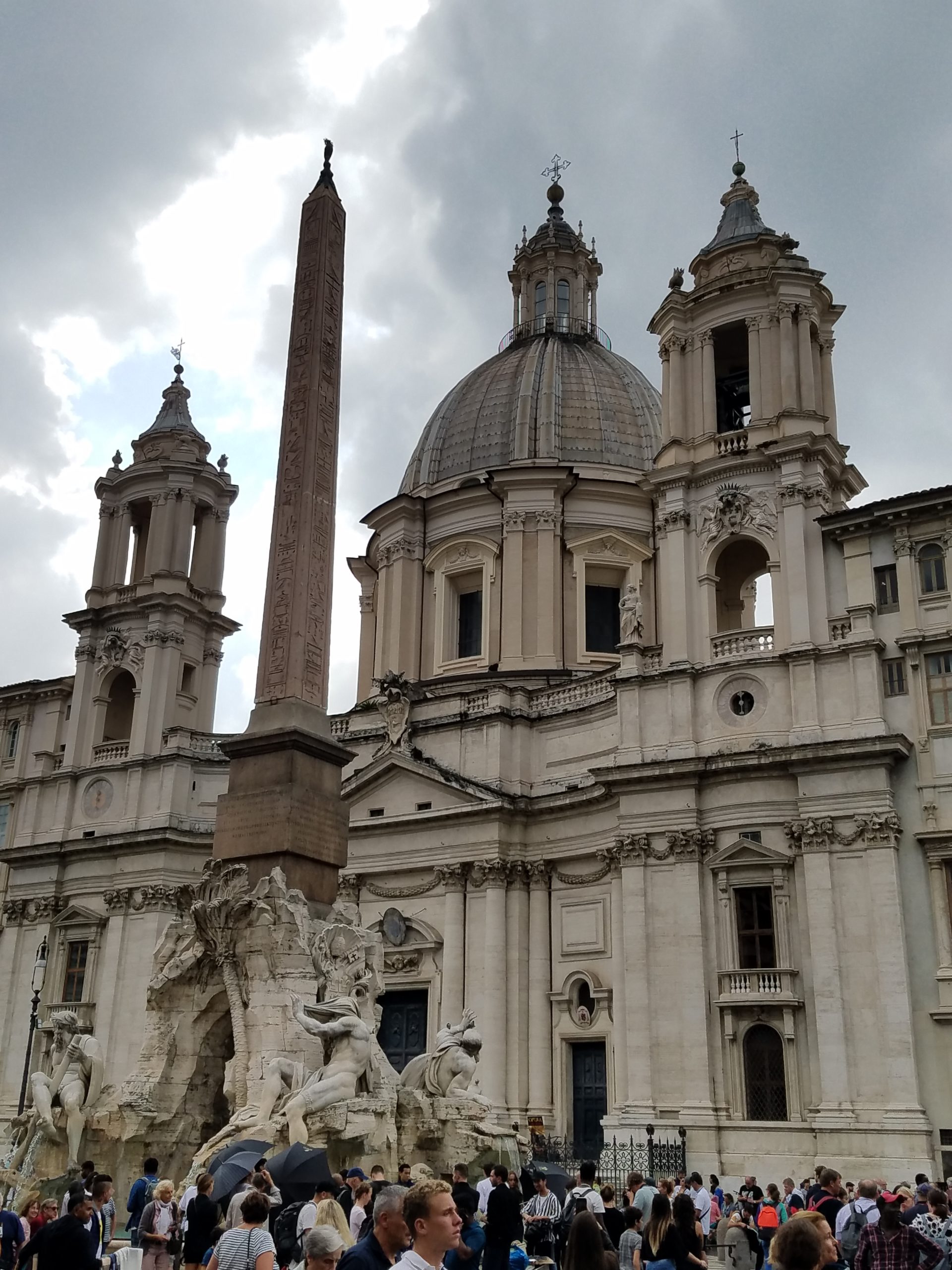 Among the new elements introduced to the Navona Square are the "Fontana del Moro" (originally "Fuente del Caracol"), the "Fontana del Nettuno" and the "Fontana dei Quattro Fiumi". The installation of these fountains was largely achieved thanks to the influence of the Pamphilij Family, whose "Palazzo Pamphilij" still presides (in front of the "Fontana del Moro") part of the square.

It is next to the Palazzo Pamphilij that the personal chapel of the Pamphilij Family is located, the 17th-century baroque church, "Sant'Agnese in Agone". In front of the church, the central fountain of the "Piazza Navona", the "Fontana dei Quattro Fiumi" or Fountain of the Four Rivers is found. This fountain represents the through its statues the four rivers: Nile, Danube, Ganges and Rio de Plata.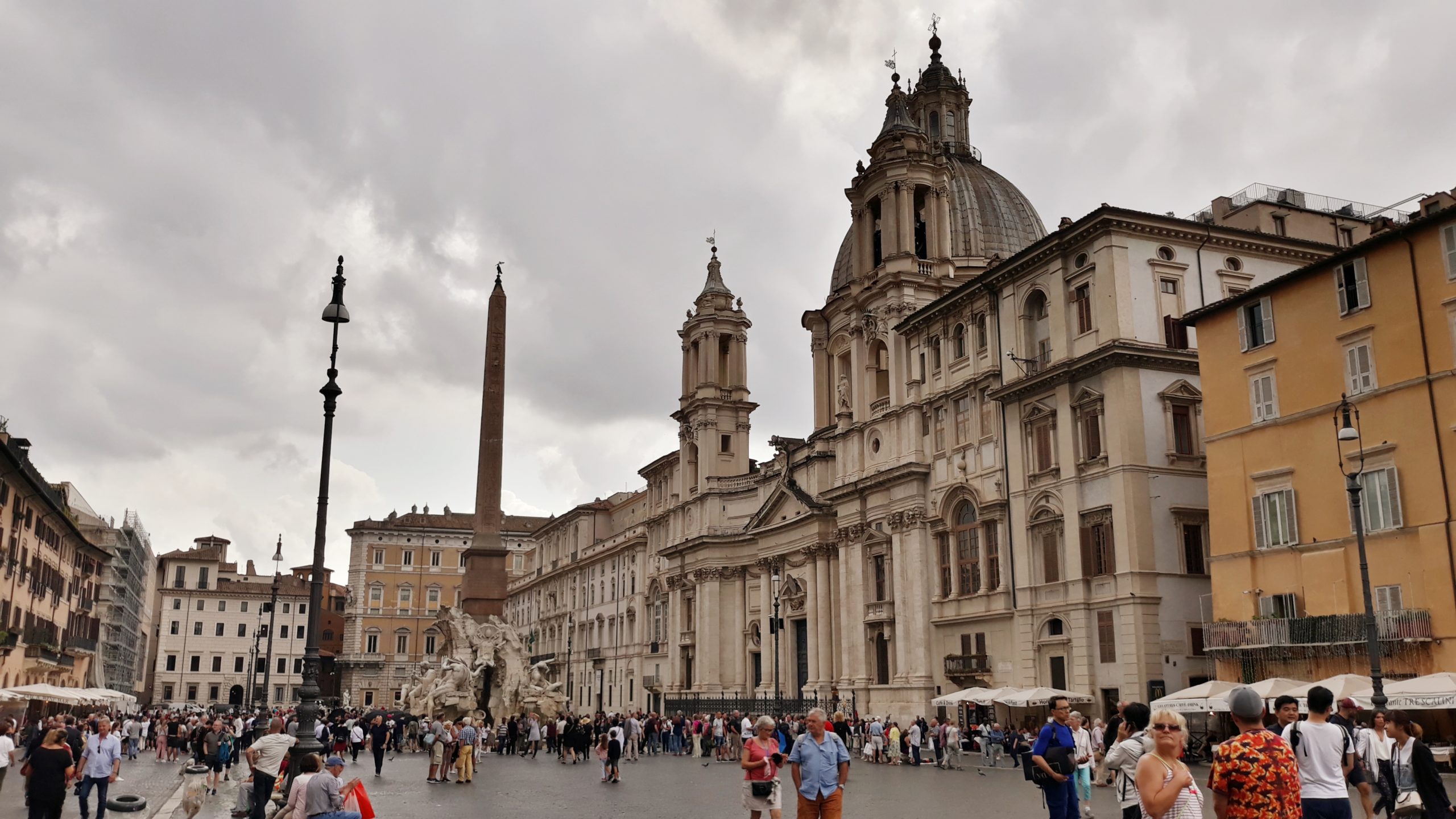 The PLaza of the Games, now "Piazza Agones" or "Piazza Navona", a place to enjoy, admire and relax with the sound of water.