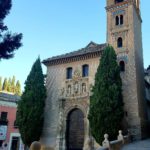 Located on the left bank of the Darro River on a small square annexed to the area dominated by the "Plaza Nueva", the Church of Santa Ana, also known as Church of San Gil and Santa Ana, is part of set of Mudejar churches in the city of Granada .
It became the main site for the parish of the same name; built in 1537 by Diego de Siloé, the most renowned artist of the time in the area. Erected over the site previously occupied by the Almanzora mosque in the Moorish quarter.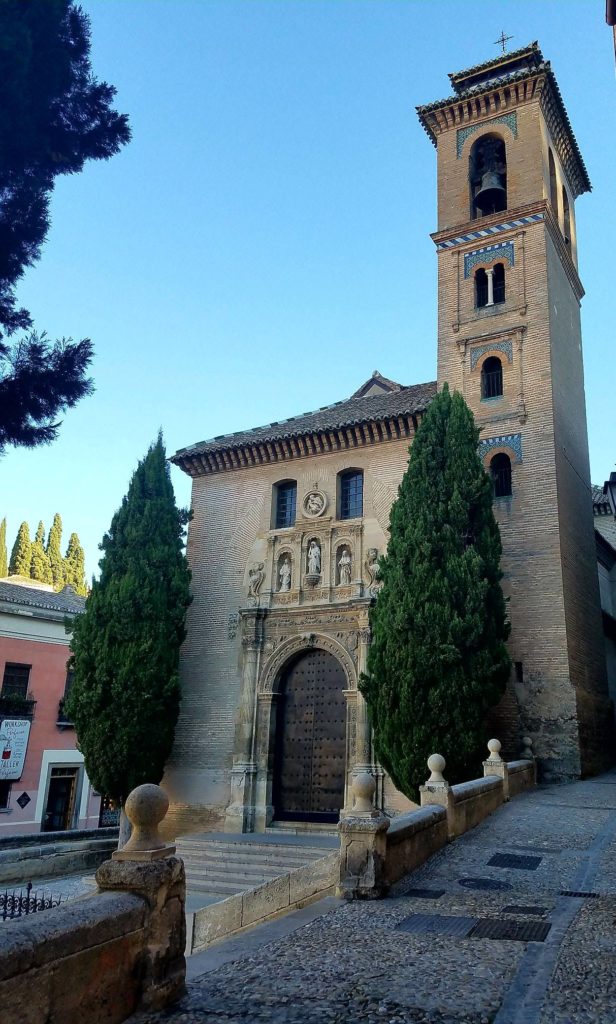 It has a single nave enclosed with lateral chapels, main altar and sacristy. The tower, built between 1561 and 1563 by Juan Castellar, is, like the rest of the temple, brick and very stylized. The face of the structure bears four hollow sections, arranged from lowest to highest in order of height, all with subtle decorative elements as a "alfiz" * which frames its superior part.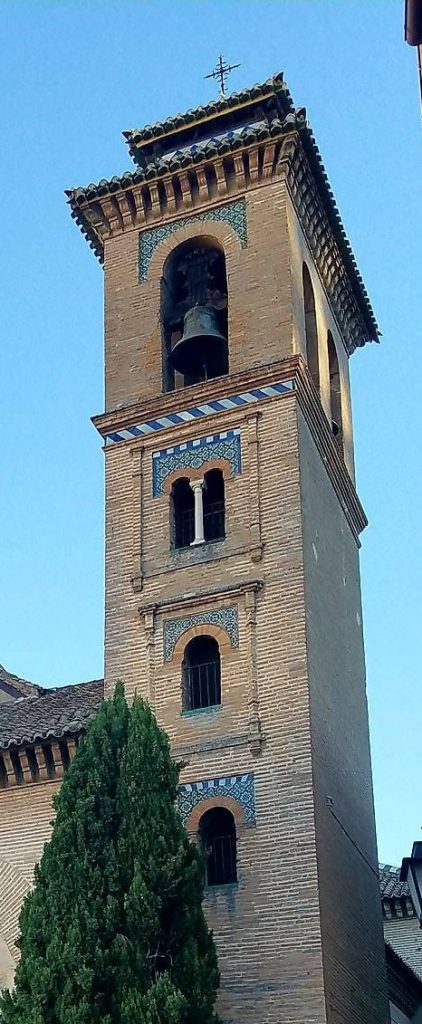 Another of its great architectural values ​​is its main entrance facing the square, drawn by Sebastián de Alcántara in 1542 and later completed by his son Juan de Alcantara in 1547. The sculptor Diego de Aranda was in charge of the pictures or sculptures.
Located at its center beyond an extensive stand and following a Renaissance style, this entry is formed by a high arch flanked by Corinthian columns of fluted shafts and on base supporting the ledge on which three niches are positioned with images, and above them a medallion or "tondo" with the image of the Virgin and Child; appearing in the spandrels of the arch and under the strong cornice the shields of the Archbishop Fernando Niño de Guevara.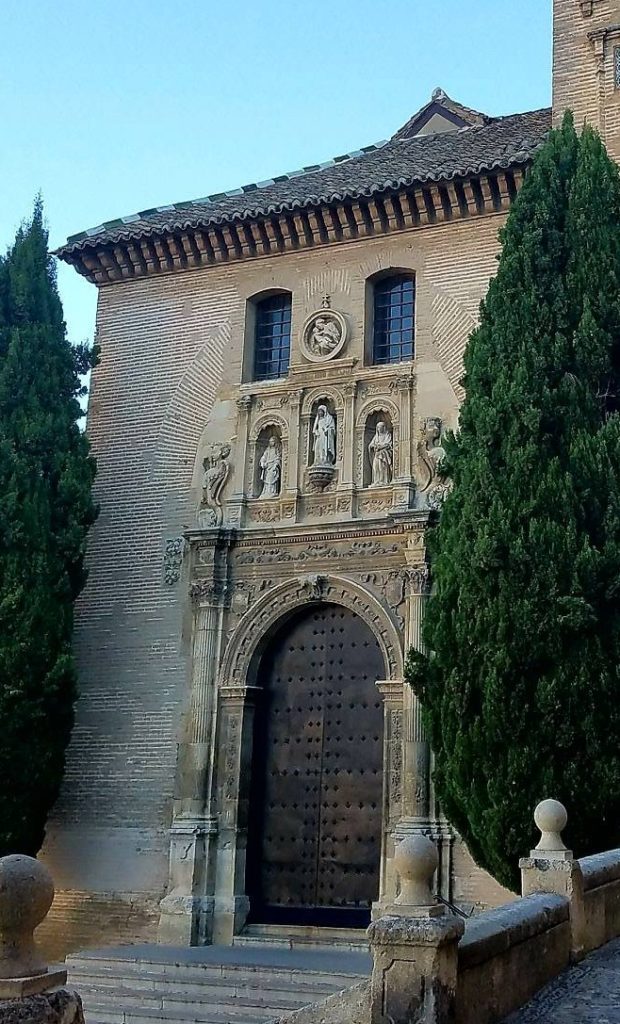 The church has five chapels on each side of the nave roof covered with a coffered ceiling and the main chapel covered with armored knots. Its interior has artistic elements of incalculable value, with interesting sculptures in the chapels. The church of San Gil and Santa Ana is considered of cultural interest and its classification as a monument was published by "La Gaceta de Madrid" in 1931.
* Alfiz relates to the molding or frame surrounding the outside of an arc. Usually rectangular and its interior is richly decorated. It is a very common in Hispanic Islamic Art and the Moorish architectural ornament of Etruscan origin. It is usually associated with the horseshoe arch.