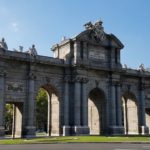 If you visit Madrid and not get to view the "Puerta de Alcalá", you are missing out on one of the most representative symbols of the Spanish capital. Carlos III organized a competition to select the design of a gateway that would replace the prevailing  XVI century gate and which would  commemorate his entry into Madrid as king. The winning design was submitted by Francesco Sabatini, who built the "Puerta de Alcalá" in 1778. It is considered Historic-Artistic Monument, being one of the five royal gateways that grant access to Madrid.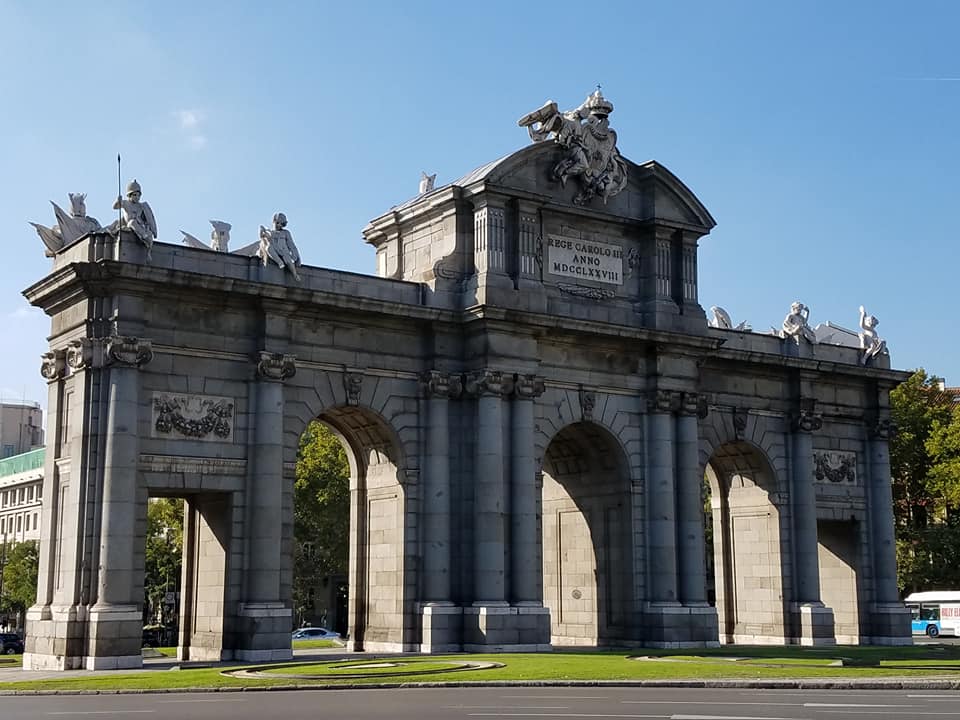 Its style is neoclassical and  became the first triumphal arch built in Europe after the fall of the Roman Empire.  It has been restored five times, respecting the origin of materials and keeping it intact despite the missile impacts.
What makes the "Puerta de Alcalá" more interesting is that each side is different. Included are the photos we took and which evidence this. The decorative elements are different depending on the side from where they are observed, both inside and outside. The gateway has an east to west orientation, having a different sight upon entering and exiting the city.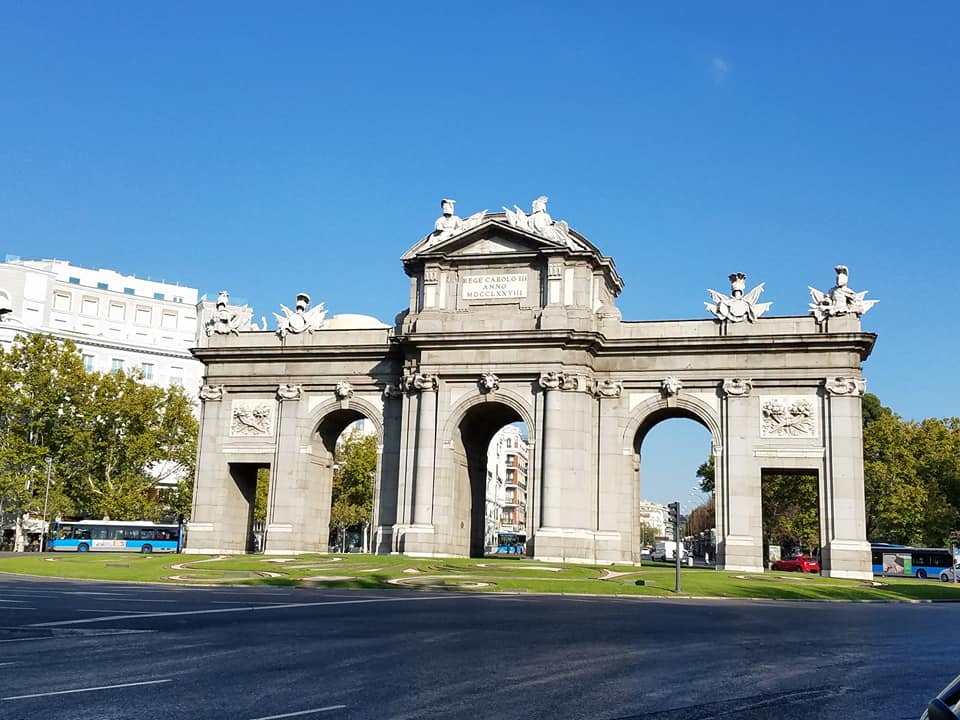 The interior facade includes the four cardinal virtues (Prudence, Justice, Temperance and Fortitude) carved in limestone, contrasting its baroque style with the neoclassic gateway. The most notable difference is that one side of the gate presents ten Ionic half-columns, while on the opposite side it bears two columns accompanied by pilasters. In addition,  we observe a heraldic shields crowning the door on one side while on the other, we see sculptures of children.