We arrived at the "Buen Retiro" Park in Madrid, believing that we could see for the first time a structure designed by the great Velazquez. We discovered the Velazquez work, but it was not done by the famed painter. This Velazquez turned out to be the architect, Ricardo Velázquez Bosco. There are a few years between them, the painter pertained to the XVII century, whereas the architect was of the XIX century. Confused no longer, we moved onward to enjoy the Palace of Exhibitions known as the Velazquez Palace and the current exhibit.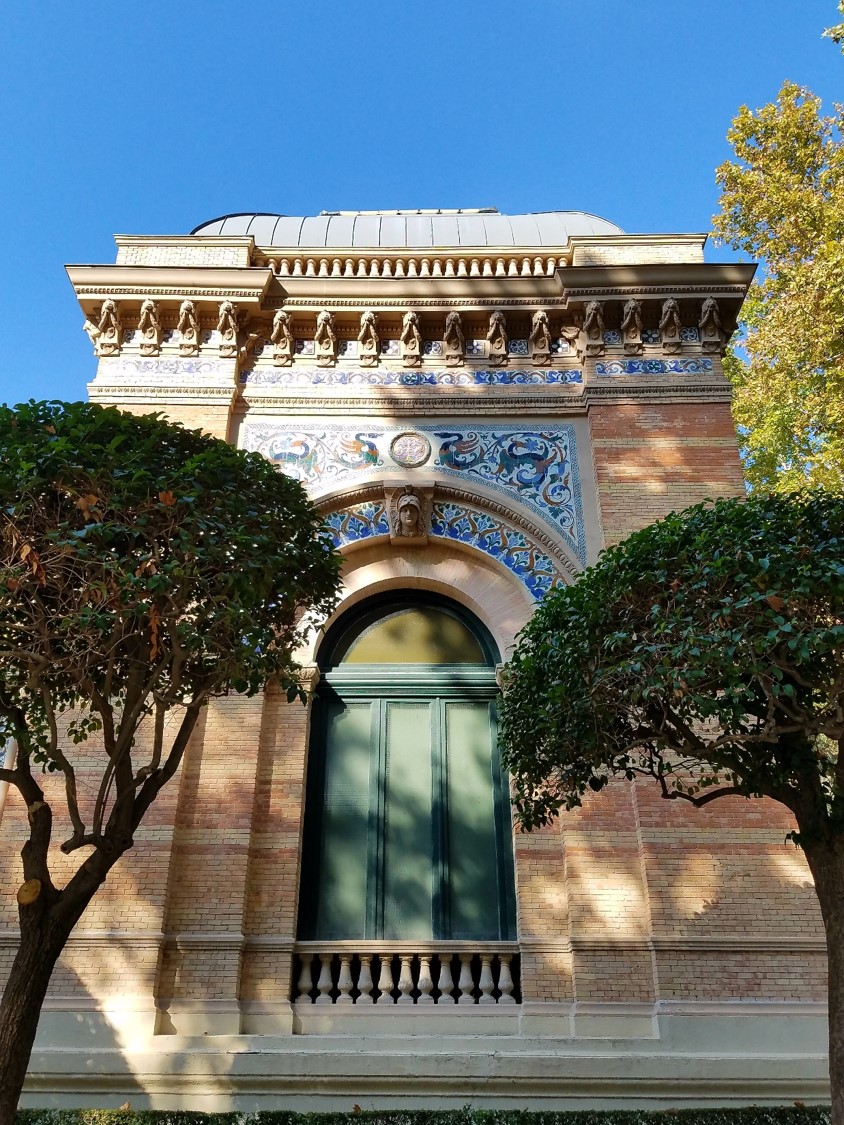 In 1883, the Ministry of Development charged the architect Ricardo Velázquez Bosco the task of organizing the National Expo of Mining, Metal Arts, Ceramics, Glass and Mineral Waters".
The building of a rectangular shape has its main facade oriented towards noon*. It is comprised of three square halls joined together by means of a gallery. The central hall was built as an entry portal preceded by a marble staircase with a sphinx at each side. It is covered with a great barrel vault made of zinc and glass.

The architect Velazquez makes a play on symmetry and division with the elements of longitudinal, transverse and ancillary axis in a perpendicular slicing mode.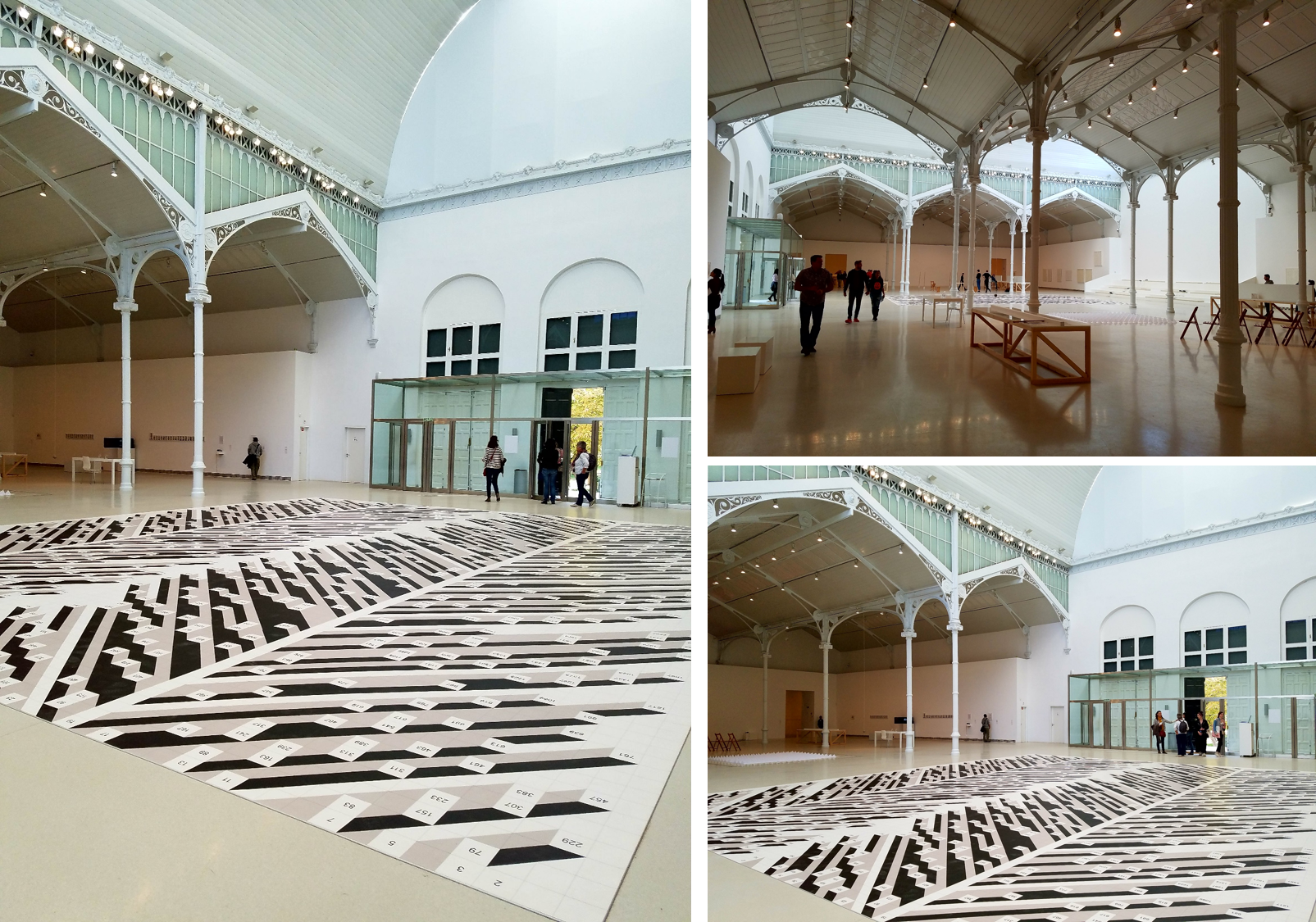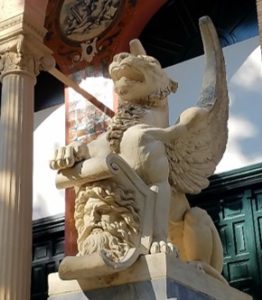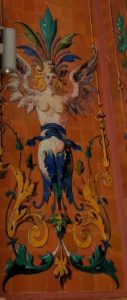 All the different types of materials commonly used in architecture during the XIX century were employed to build the Expo Palace. Among them we find: Slabs of Granite, bricks, multicolored ceramics, stucco, iron and zinc.
The architect Ricardo Velázquez Bosco had the colaboration of the Engineer Alberto del Palacio, responsable for all technical aspects of the project and Bernardo Asins, builder and setter of the metallic structures of the building.
The Mining Expo was inaugurated by King Alfonso XII on May 30, 1883 in the company of Luis I, Monarch of Portugal. It is said to have been the most celebrated event in its day in Spain. Nowadays, it continues to be used as an exposition hall.

The Velazquez Palace is open Monday through Saturdays from 10:00 to 21:00 and Sundays from 10:00 to 16:00. It remains closed on Tuesdays.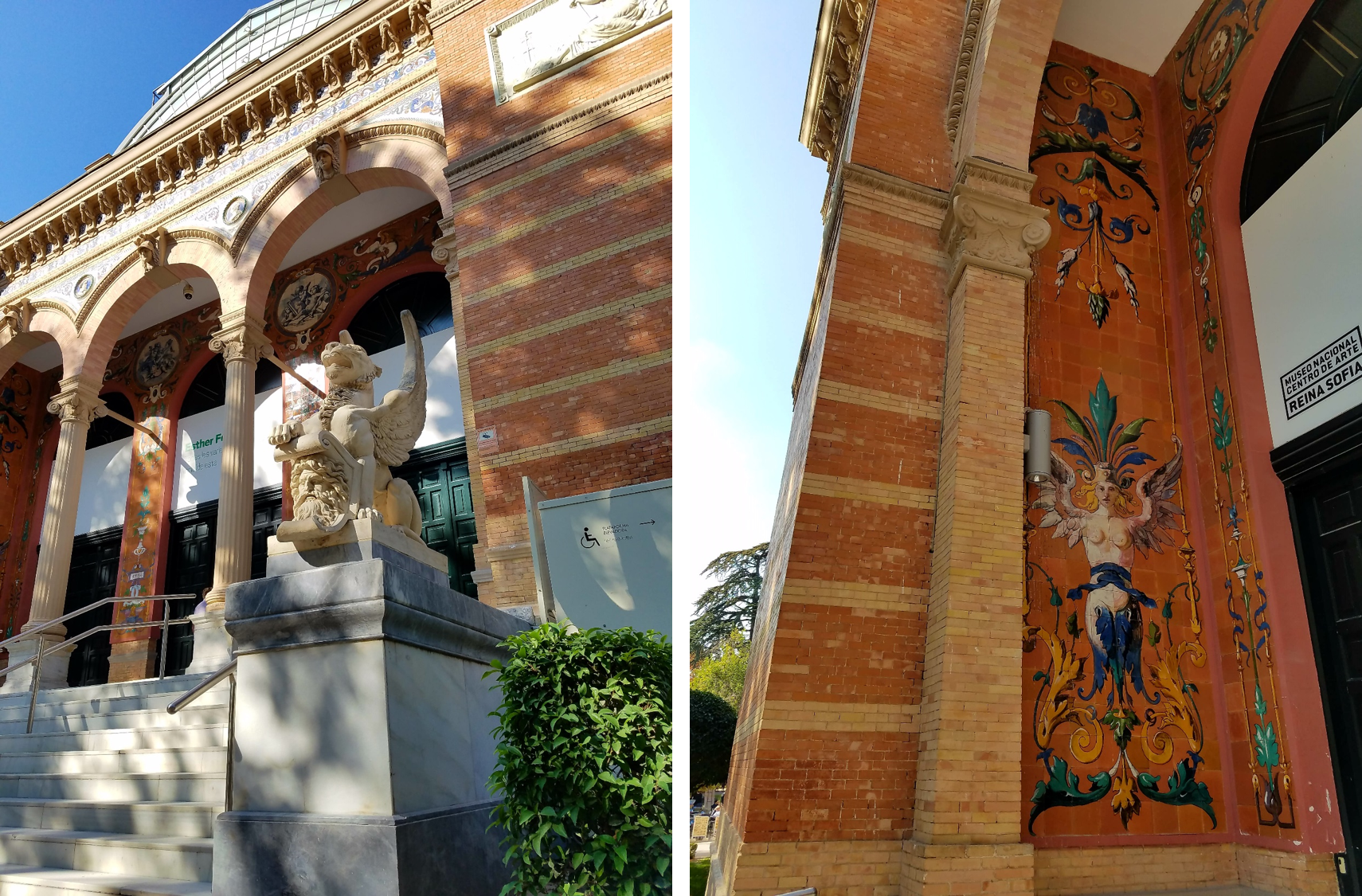 * This is an ancient method of determining the correct east – west orientation by measuring the least amount of shadow that is cast at noon. This type of measurement is preferably done during the solar solstice or equinox.