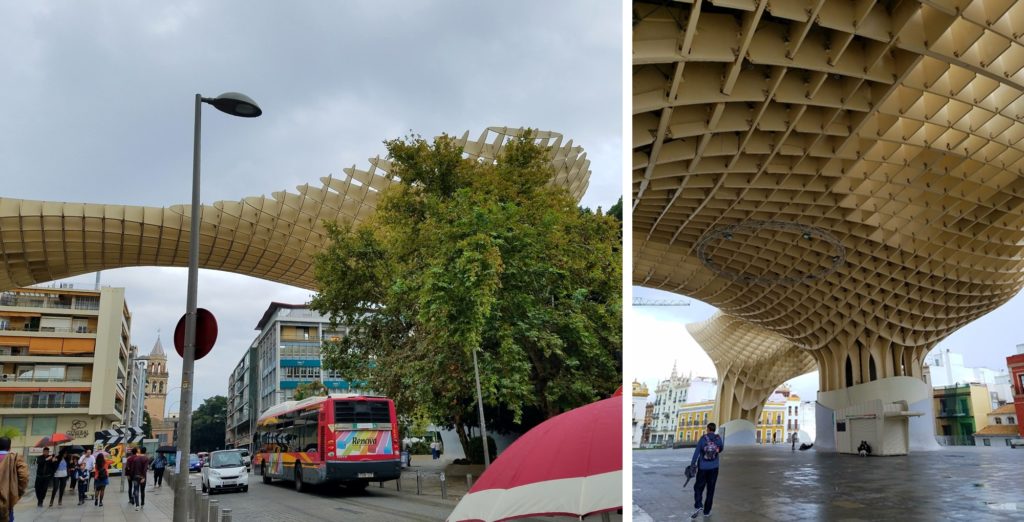 Frankly, we couldn't imagine the enormous size of this structure. As we approached it we felt like Smurfs under these huge mushrooms. With much curiosity and skepticism we decide to discover what this large structure had to offer.

In order to understand the concept behind this innovative design, we have to go back to its beginning. The "Metropol Parasol" project, the real name of the Mushrooms of Seville, surfaced in 2003 upon winning and international contest with the objective of re-designing the Incarnation Plaza of Seville. In addition to considering its urban functionality, the project needed to consider the archaeological findings of 1992. Among the findings were roman; mosaics, remains of a residential complex, a sculpture and even a factory of kerosene lamps, with over 100 lamps still intact. Also unearthed was what seems to be an early christian place of worship dating to the VI century. The roman remains found mainly date back to the early colony of "Hispania" somewhere between 450 – 400 BC and 70 – 50 BC.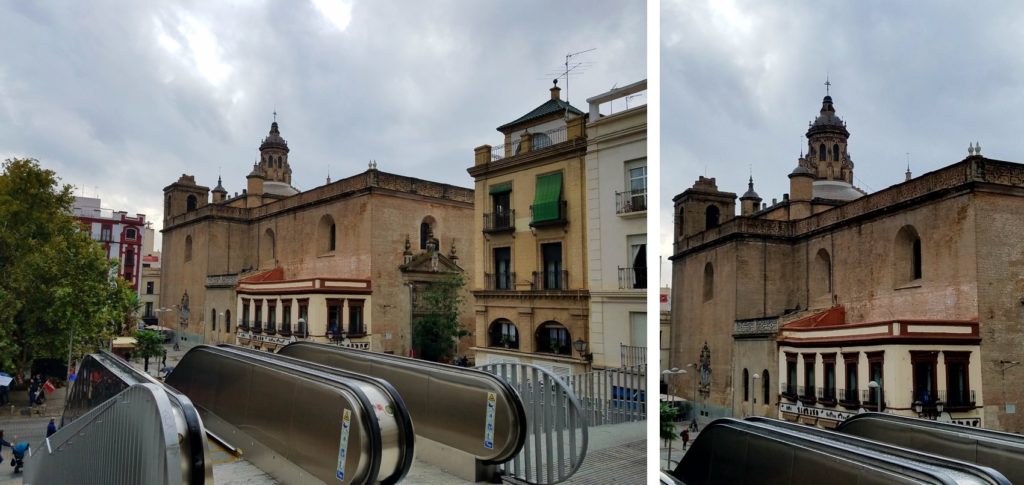 The design was created by the Architect and Berliner,  Jürgen Mayer, and his proposal for the "Metropol Parasol" project met all the criteria of the contest for this structure which to this date, is the world's largest wooden structure. It was inaugurated in 2011 and consisted of six large sunshades or umbrellas in the form of mushrooms with five different levels. In the first level we find the "Antiquarium" or archaeological museum (of important roman remains), Official Souvenir Shop, City Tourism booth and access to the elevators; the second level has a market area and restoration areas. On the third level we find an elevated plaza, on the fourth level we actually find the mushrooms with a bar and areas for events. The fifth level is the viewing area atop the Mushrooms standing 28.5 meters high.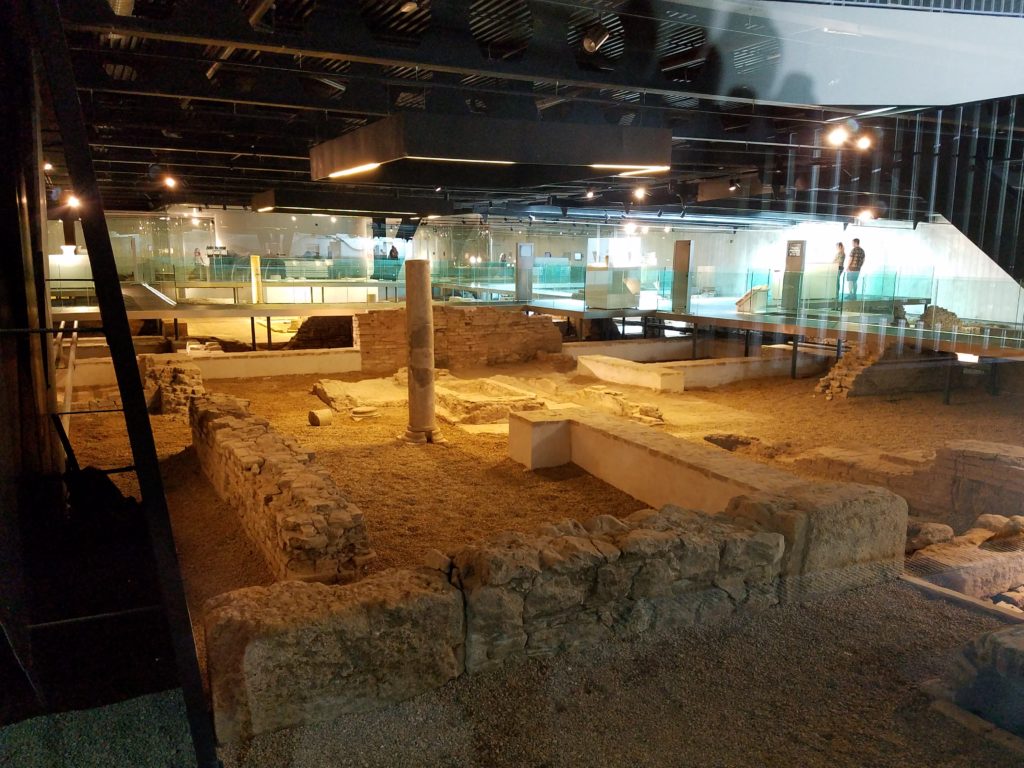 Herein are some of the spectacular views from above. At each viewing station had the appropriate signage that identifies the city sites. We assure you, you would not be disappointed. It is an extraordinary experience.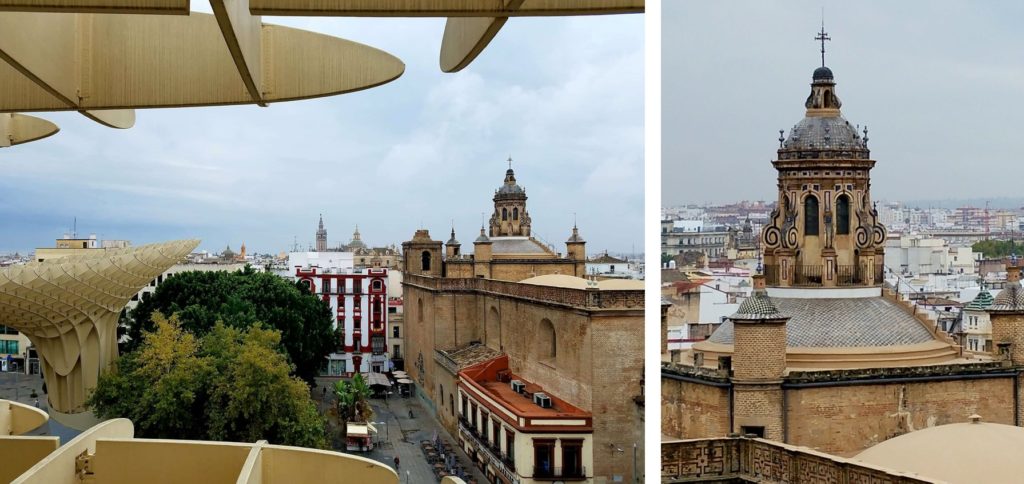 Visiting hours are Monday through Thursday at 10:00 – 23:00 and Friday through Sunday at 10:00 – 23:00. Access to the building is in the basement or first level next to the "Antiquarium" and the ticket booth closes half an hour prior to actual closing time. The entry price is €3,00 and free to residents of Seville.