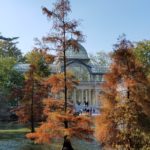 The architect Velázquez was inspired by the head of a Gothic church to design and build the plant in the shape of a Greek cross of the Crystal Palace of the Retiro Park in Madrid. It divides the structure into three lateral naves and a central nave, surrounded by walls and glass ceilings. Crowned by a skiff and glazed dome of four cloths that measure 22.60 meters high and protrudes from the other domes made in the style of half cannon vaults.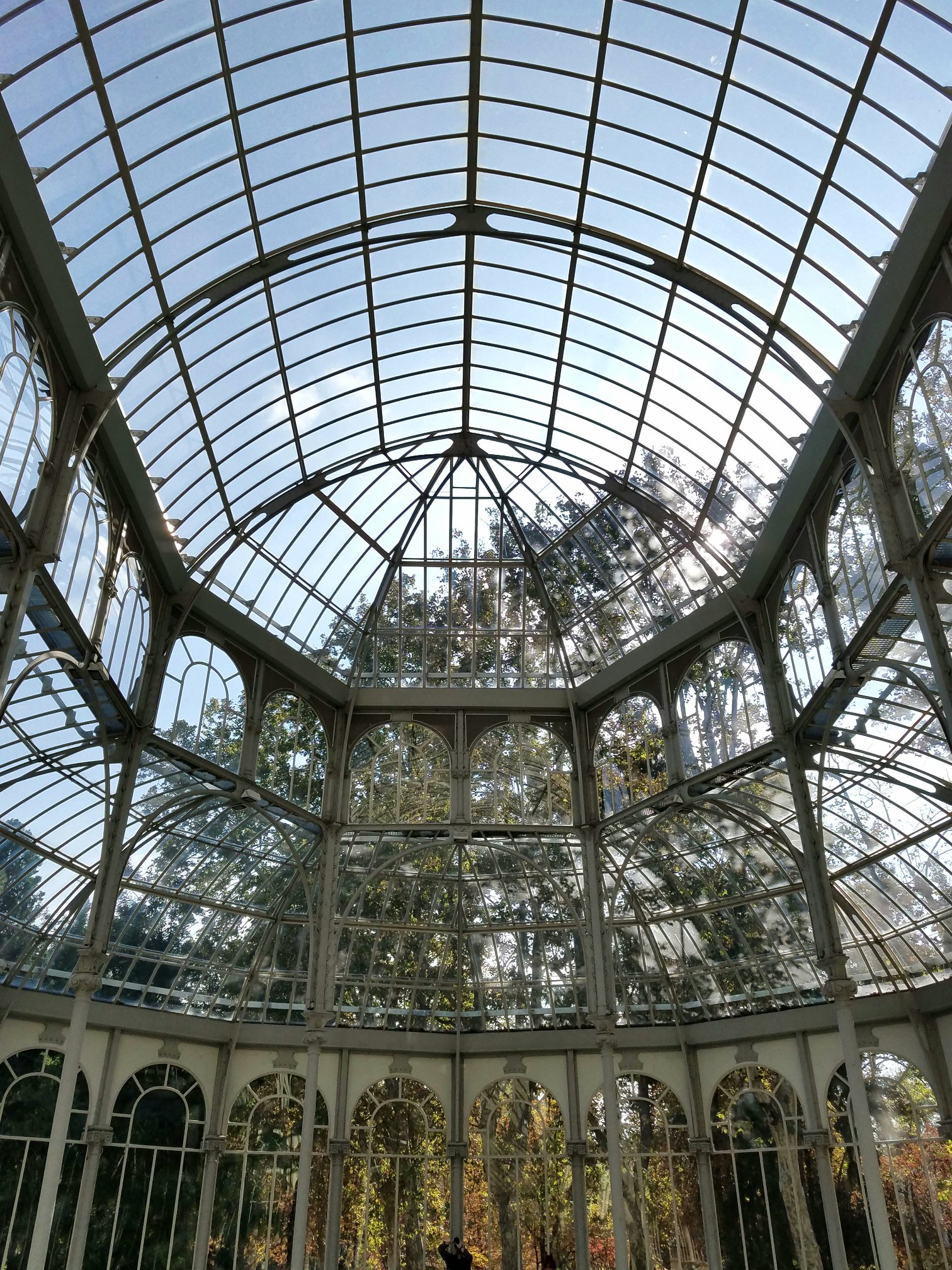 The iron was used in the Ionic columns that support the glass structure of the roof, on a platform made of stone and brick. In addition to forged iron, cast iron was used in some pieces, such as the faces of angels that adorn the upper cornice. The columns of the porch are made of stone on a concrete base with a granite staircase.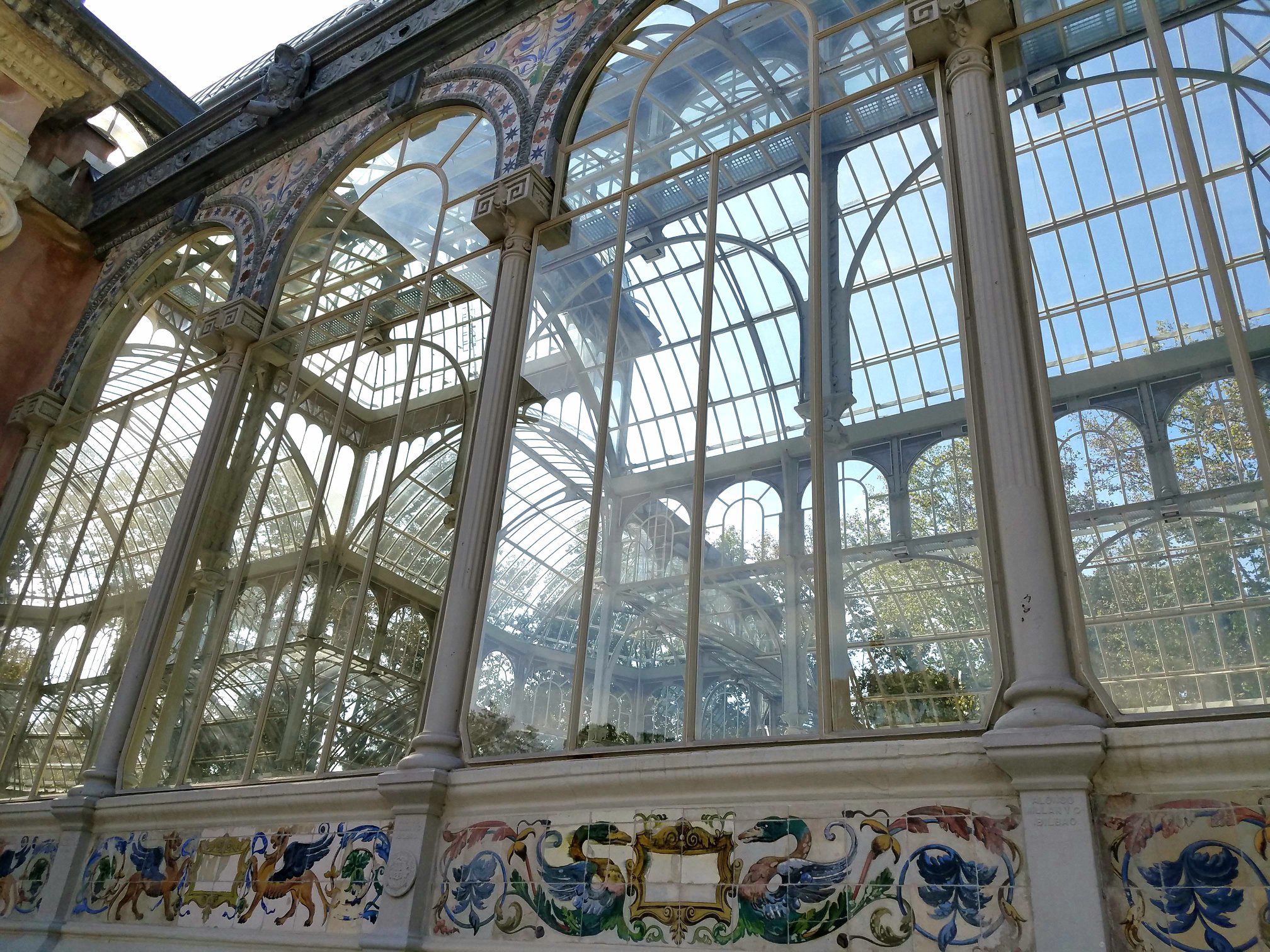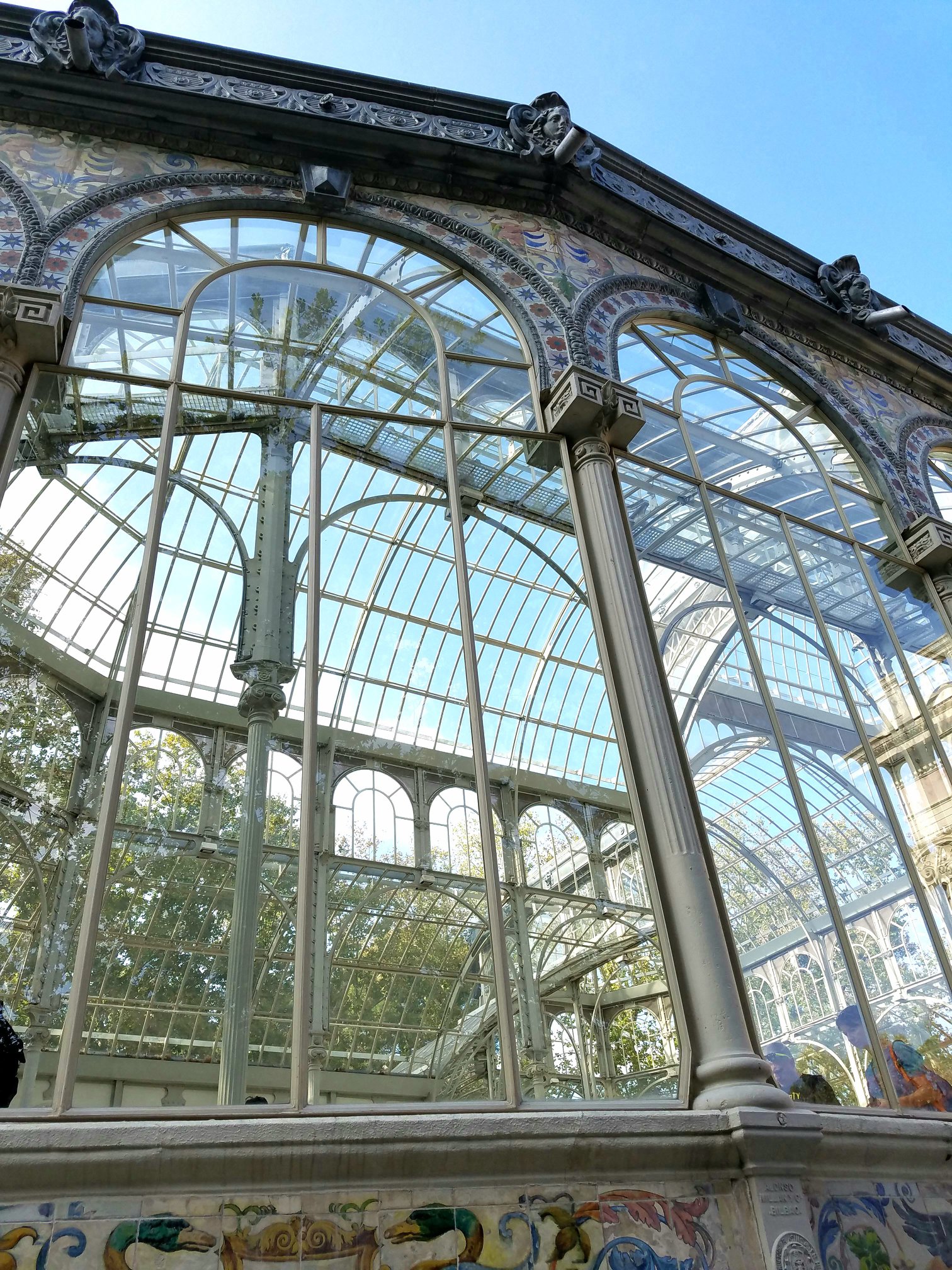 The potter Daniel Zuloaga, is responsible for the tiles that adorn the entire perimeter with dragons, stars and flowers.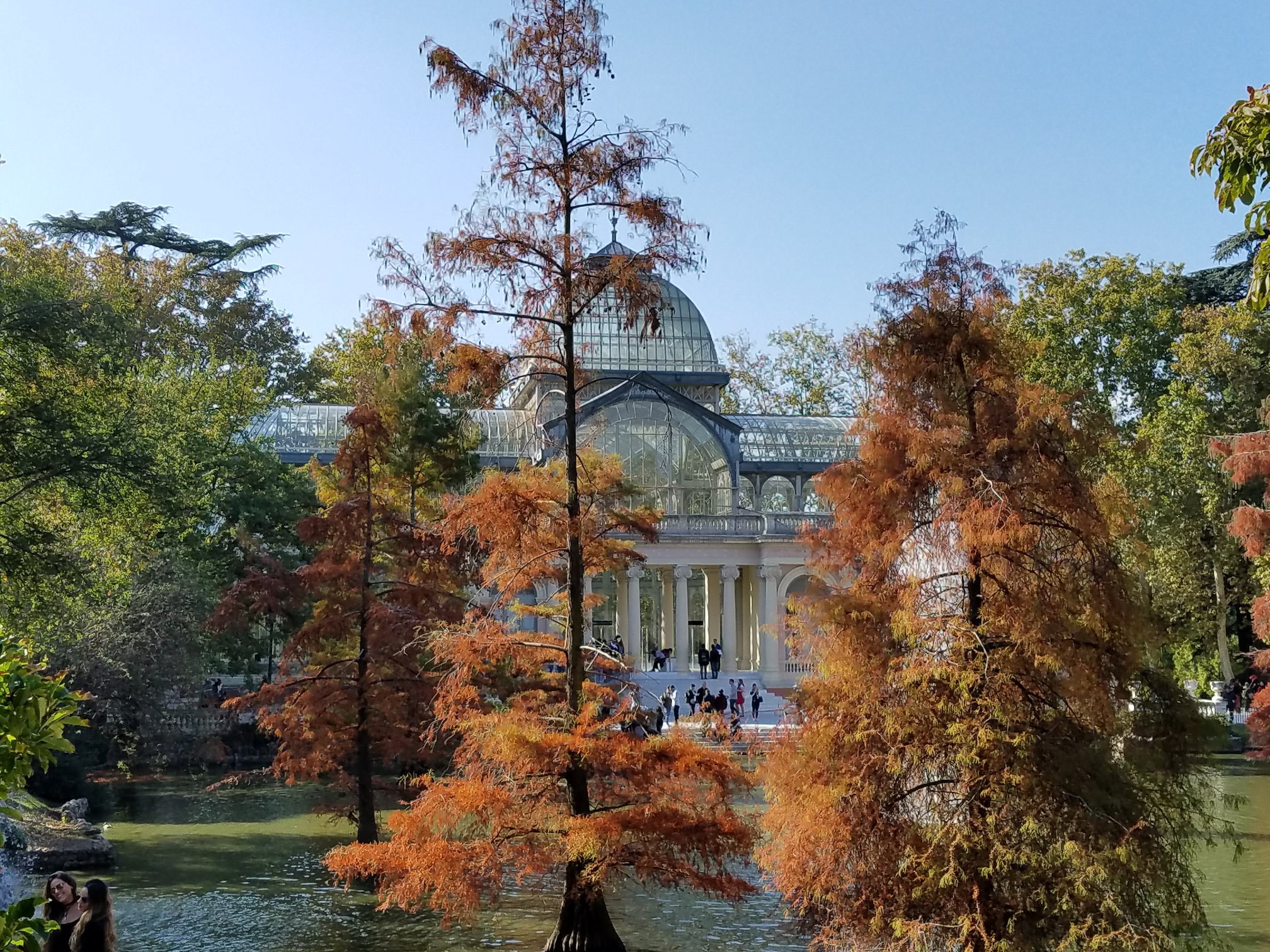 The porch, of Greek and classic style, opens onto a terrace overlooking the lake.