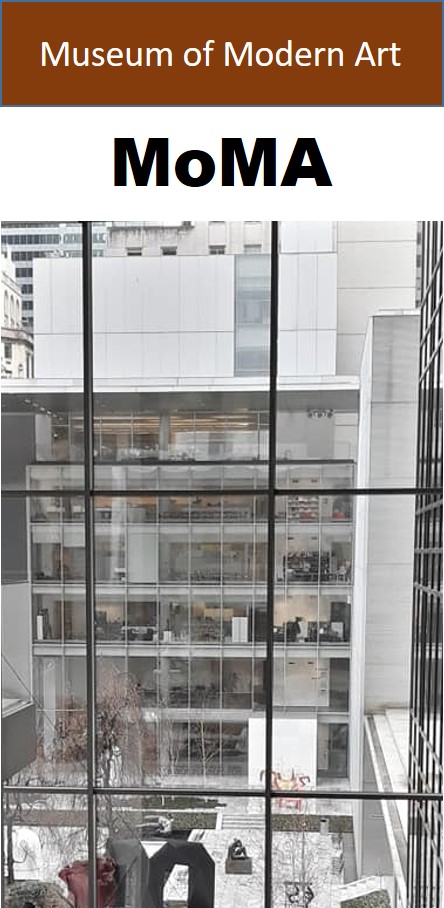 We took advantage of our visit to New York to visit MOMA (The Museum of Modern Art). Among its exhibitions, there is an extraordinary one, with a good of the work by the painter, sculptor, engraver and Spanish ceramist, the great Joan Miró i Ferrà.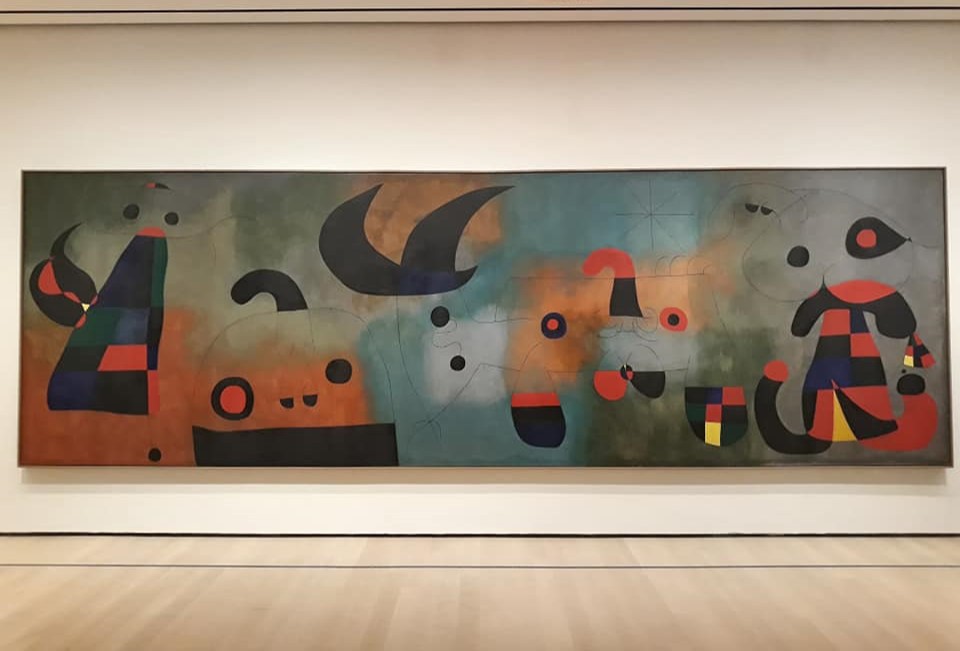 Born in 1893 in Barcelona, ​​Miró is considered one of the greatest representatives of Surrealism. In his works he reflected his interest in the subconscious, in the child aspect and in the culture and traditions of Catalonia.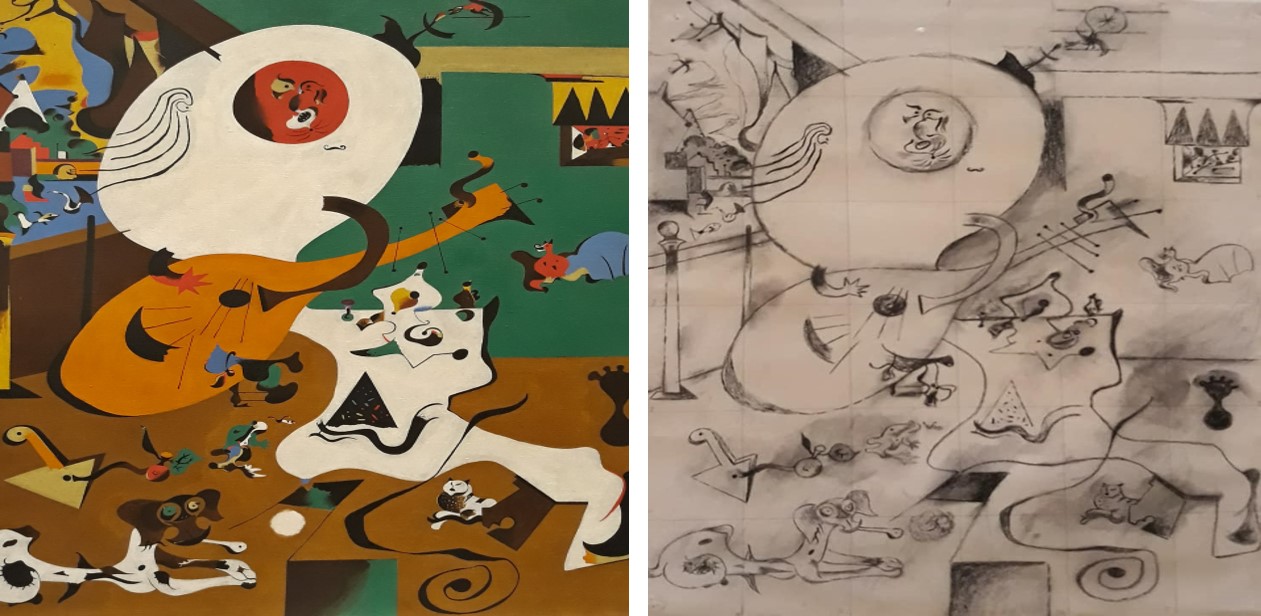 Although he is associated to abstract art for his mature style of stylized and imaginary forms, in his youth he began in figuration. His work contains strong fauvist, cubist and expressionist influences, moving to a flat painting with a naïve air, as is his well-known painting La Masía from 1920. Painted in oil, it constitutes a sort of inventory of the farmhouse owned by his family since the year 1910 in the town of Mont-roig.

During his stay in Paris, his work becomes more fantasy and oneiric, coinciding with the points of surrealism and joining the movement.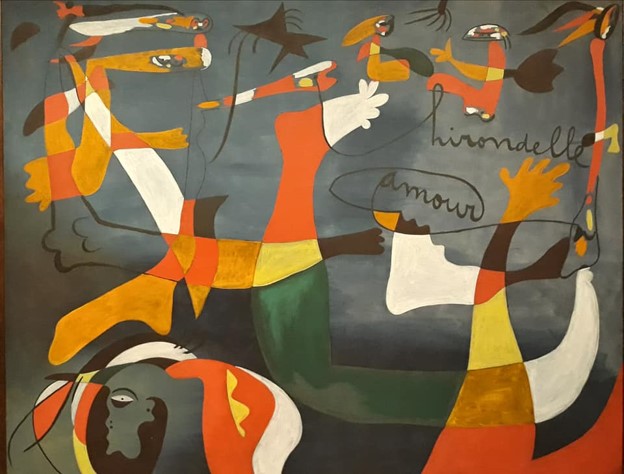 One of his major projects was the creation in 1975 of the Joan Miró Foundation, located in Barcelona, ​​Spain. Miró started with a large donation of his works, which allowed to establish this cultural and artistic center to spread the new tendencies of contemporary art. Other places with important funds of their works are: the Pilar and Joan Miró Foundation, in Palma de Mallorca; the Reina Sofía Museum and the Miró Space in Madrid; the Pompidou Center, in Paris; and the MOMA, in New York.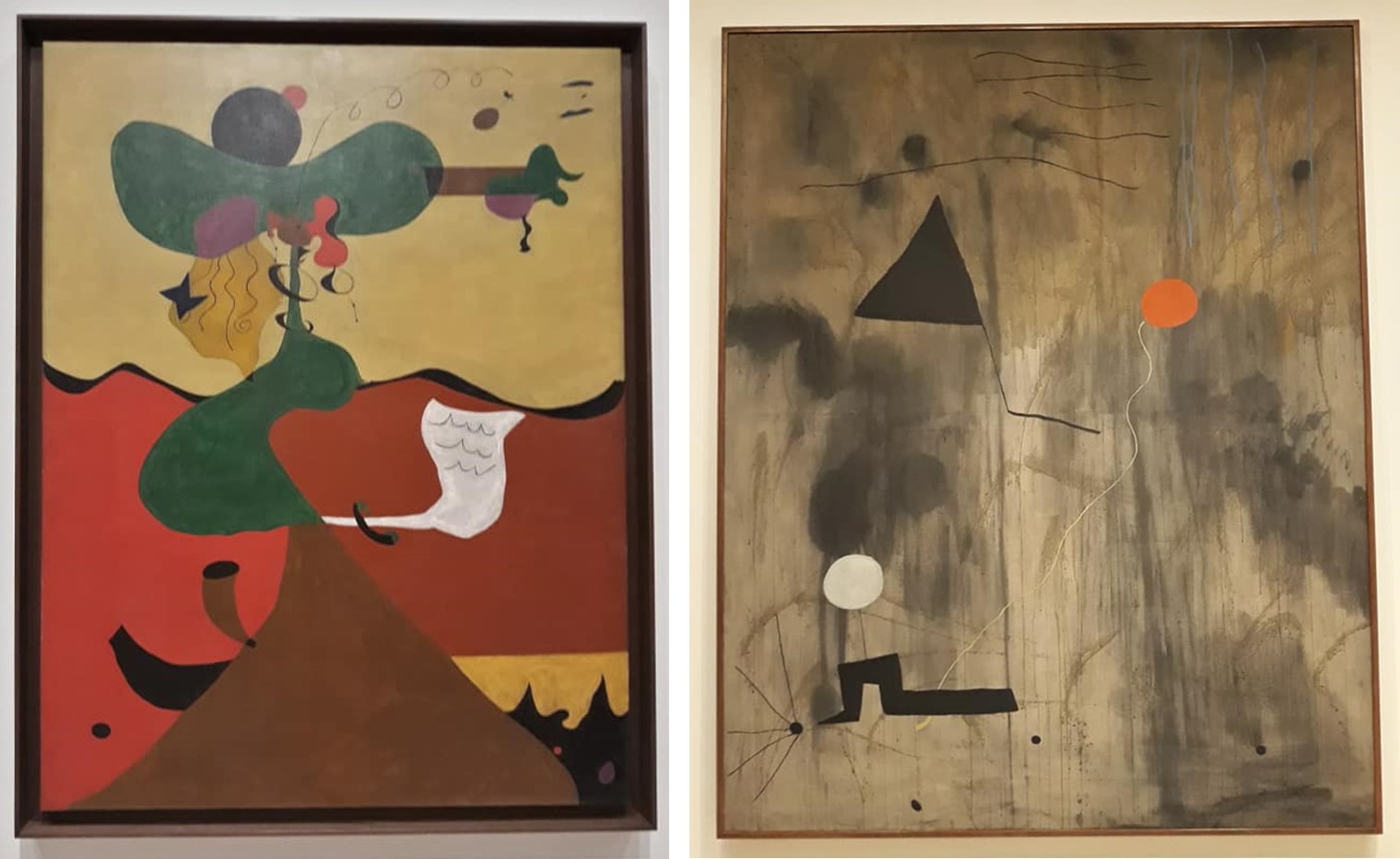 Joan Miró died in Palma de Mallorca, December 25, 1983.