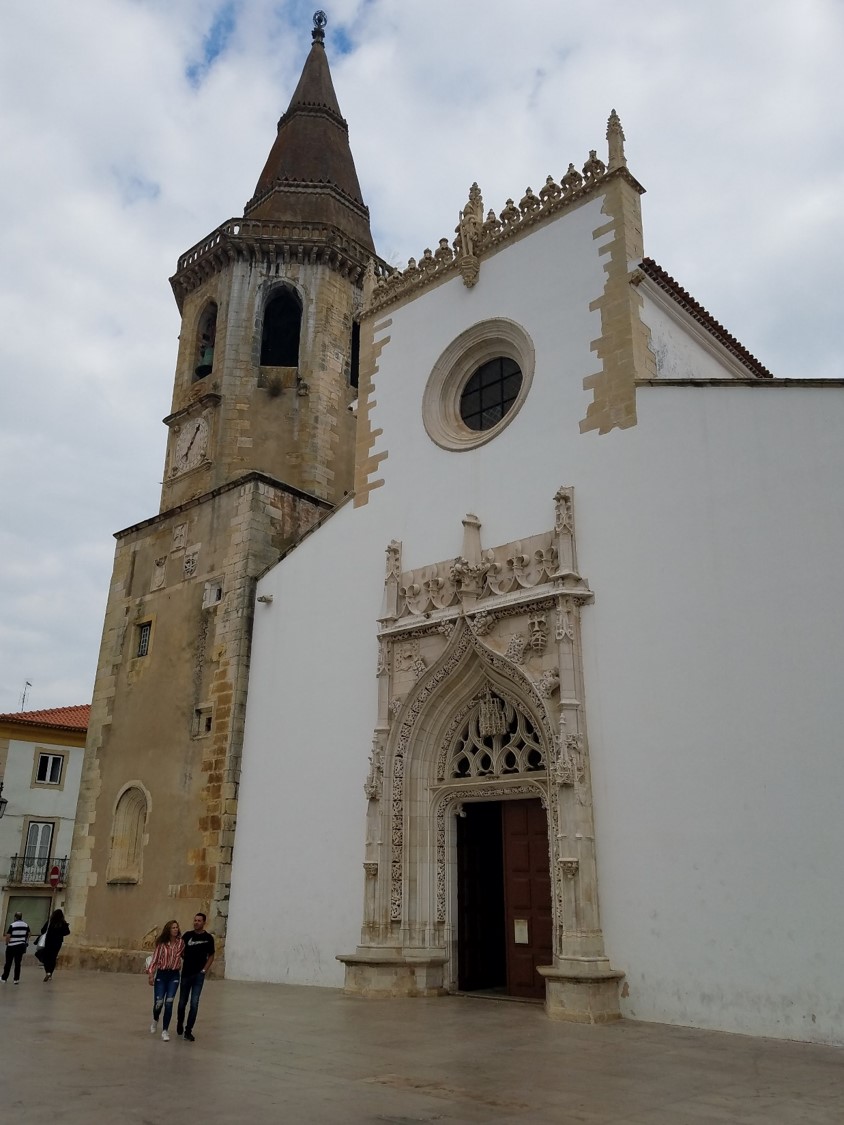 Facing the "Praça da República" in the city of the Knights Templar, Thomar, Portugal, we find the "Igreja do São João Baptista" (Church of Saint John the Baptist). It is a late Gothic temple whose date of foundation is unknown. There is documentary evidence that under the reign of Manuel I in the fifteenth century it was subject to a reconstruction.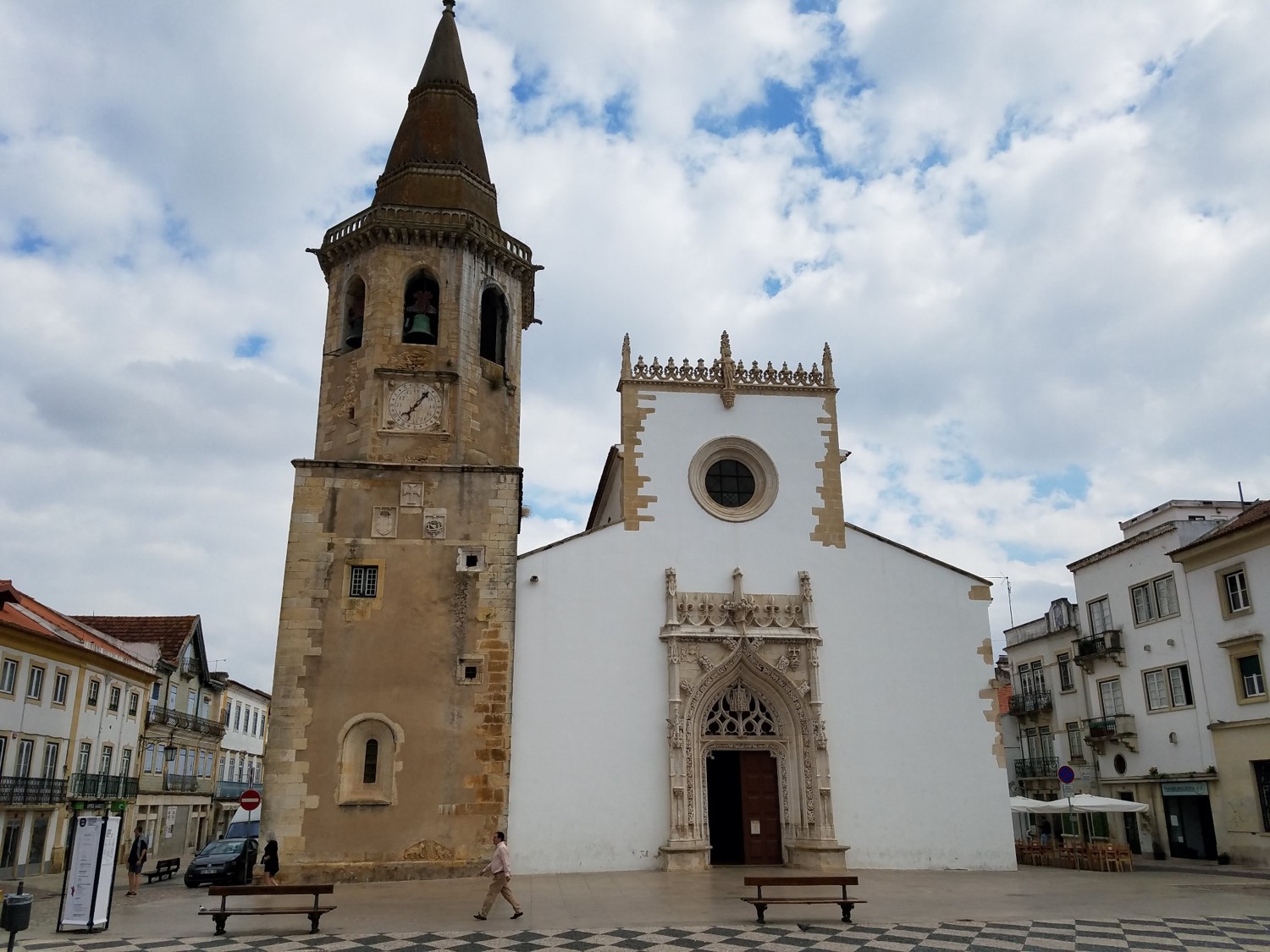 The façade presents a portal of flamboyant Gothic style possibly the work of a French artist of the time.

Interesting is the Manueline style bell tower. In observing it, we can infer that it was not part of the original structure. The tower is of three levels and its base of rectangular form. Then, we see the bell tower and clock in an octagonal structure. Crowning the tower, a pyramidal hexagonal shape. The clock of the tower was originally used in the Templar Castle.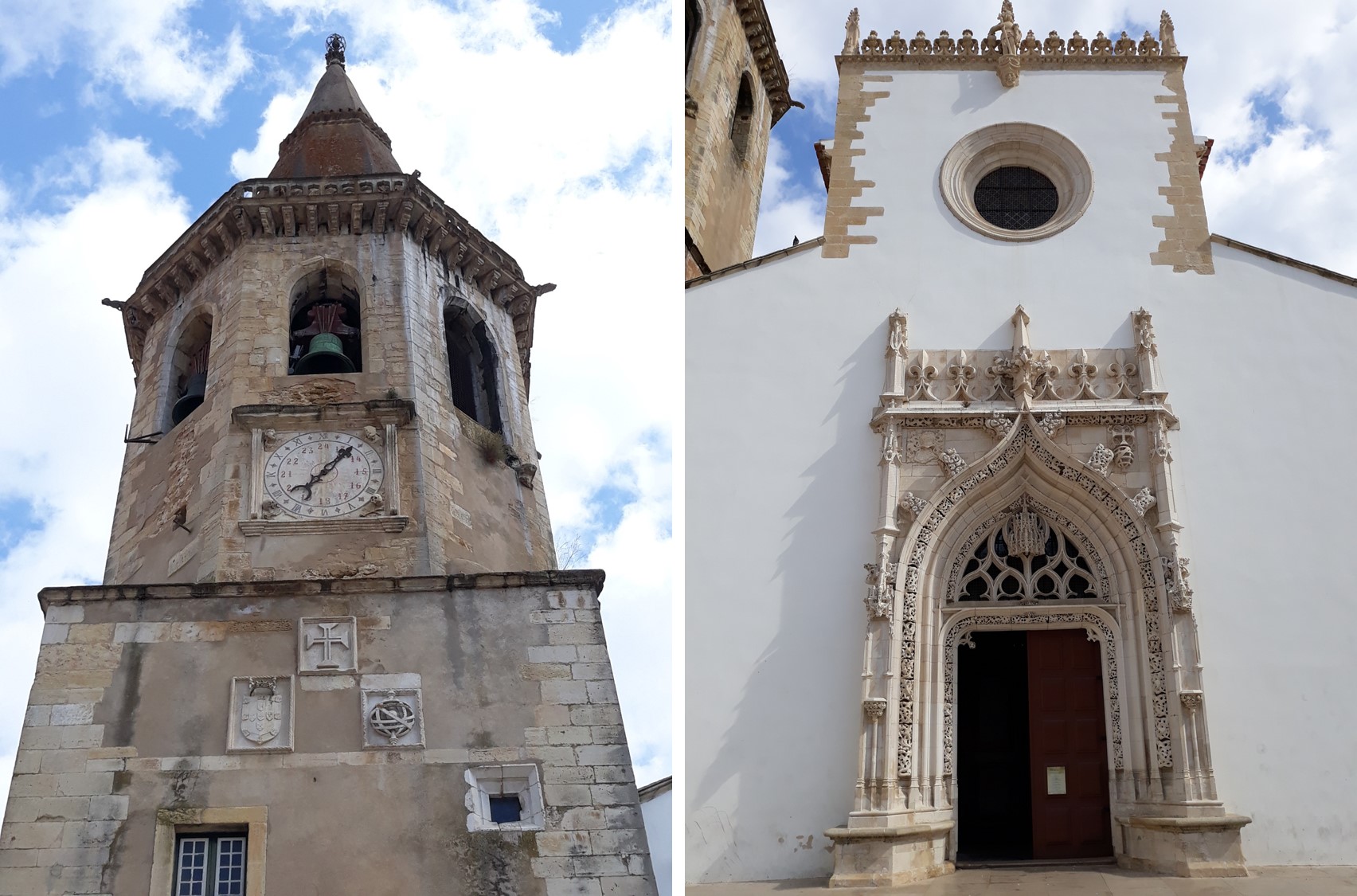 The interior of the church shows a combination of Late Gothic, Manueline and Flemish styles. The altar is Baroque. It has three naves separated by rows of columns and arches. In the vault of the altar you can see the emblematic cross of the Templars.

The Portuguese artist Gregório Lopes, from the 16th century, contributed to the interior decoration with six paintings, among which is his version of The Last Supper and another illustrating the decapitation of Saint John the Baptist.