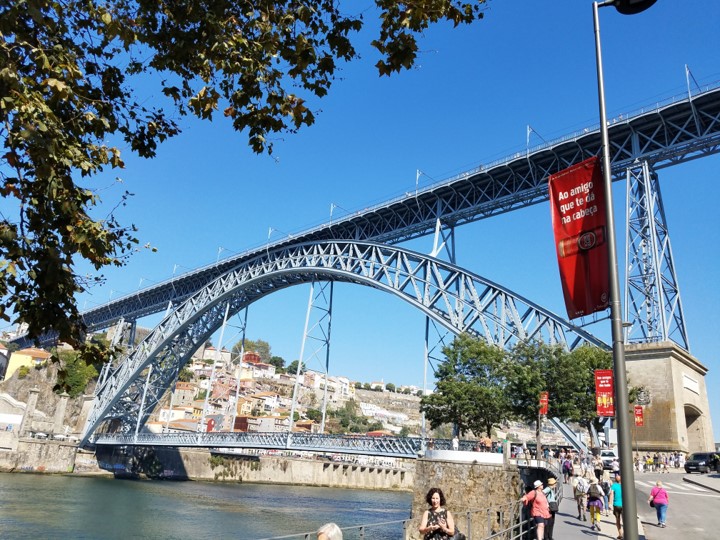 The constant growth in the area of ​​Porto and "Vila Nova de Gaia", made it necessary to have a better connectivity between the two banks of the Douro River.

At one point in history, the "Ponte das Barcas" consisted of 20 united barges, being destroyed with the second French invasion. This was the first bridge that connected the cities. Then the "Ponte Pênsil" was built to replace the "Ponte das Barcas", however, it was not sufficient for the movement between the two areas. Right next to the old "Ponte Pênsil", now stands the Ponte Dom Luiz I, a project of the German engineer Théophile Seyrig, who was a partner of Gustave Eiffel.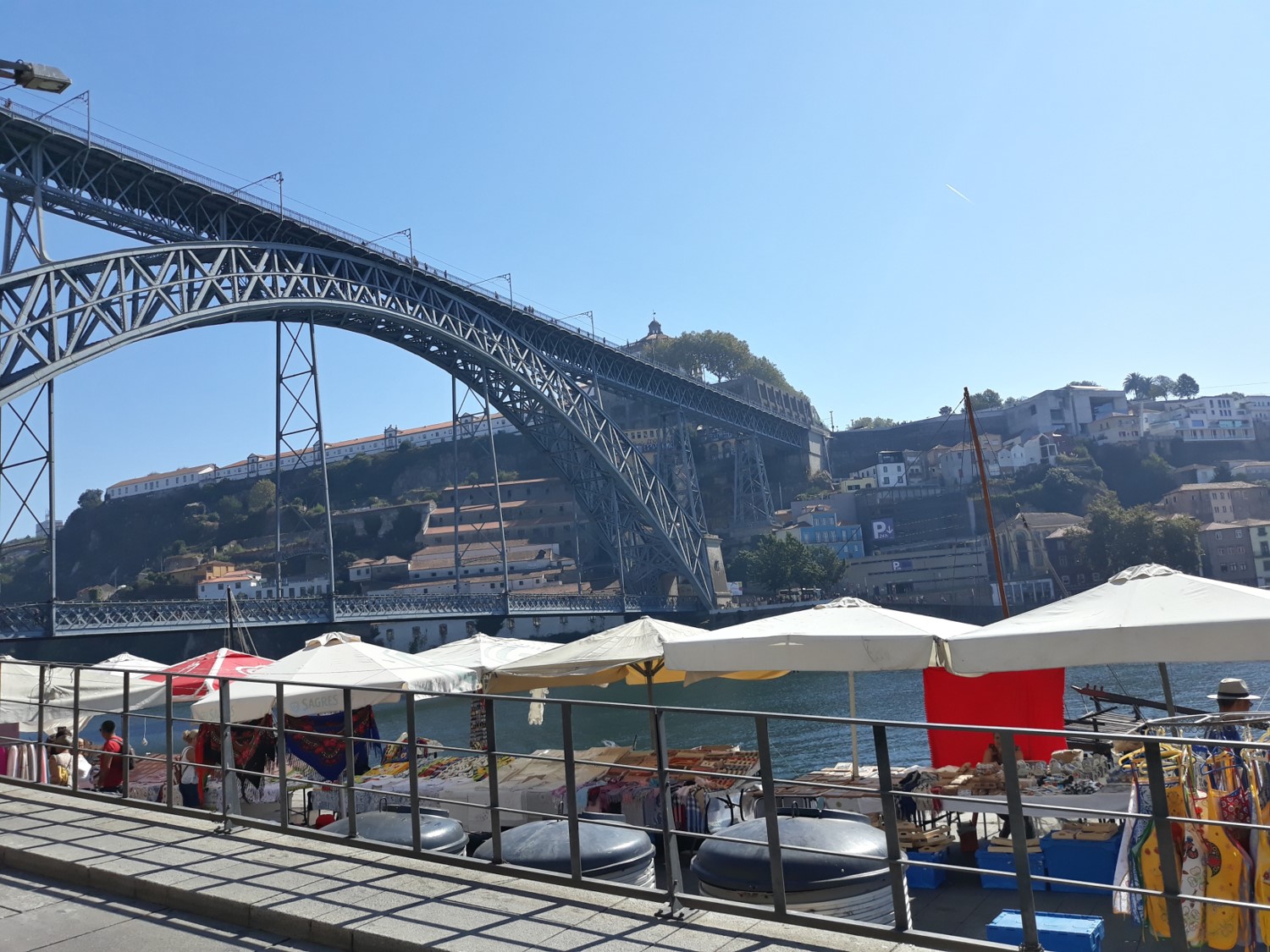 An original proposal by Gustave Eiffel was rejected for only contemplating a single platform to cross the river. The City Council understood that this structure did not meet the needs of the city. Théophile Seyrig's proposal of two levels of platforms was finally accepted by the City Council and thus the Ponte Luiz I was born. Théophile Seyrig had completed the "Maria Pía" railway bridge works and therefore the new structure met the other transportation needs between the banks of the river.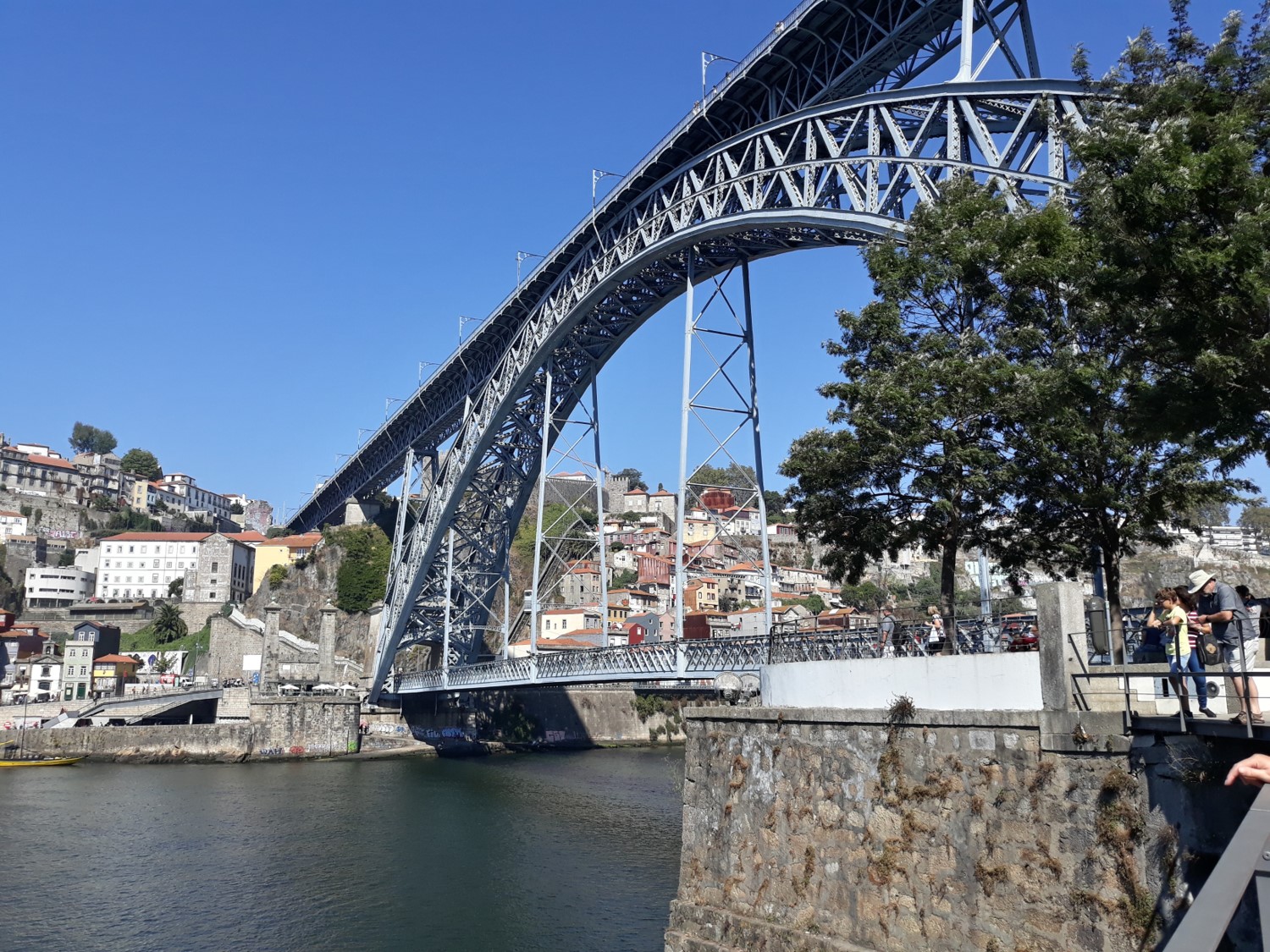 Initially, both platforms were built for pedestrian and vehicular movement. Today, the upper platform of 390 meters in length serves as a route for the Oporto Metro. True to the style implanted by Eiffel, the bridge is an iron structure with a central arch that supports the upper platform. The "Ponte Luiz I" is a very important symbol of Porto, inviting to be crossed to reach the "Vila Nova de Gaia". This is where you can enjoy breathtaking views over the Douro River, the city of Porto, and all the surprises that await you on the other side of the river.