Walking throughout the 5th arrondissement of Paris, we would always find ourselves passing by the Romanian Orthodox Church, and although we hadn't planned to visit it, we were curious to see what it was like inside. Finally one afternoon when returning from our visit to the Eiffel Tower, we found it open and took a peak inside.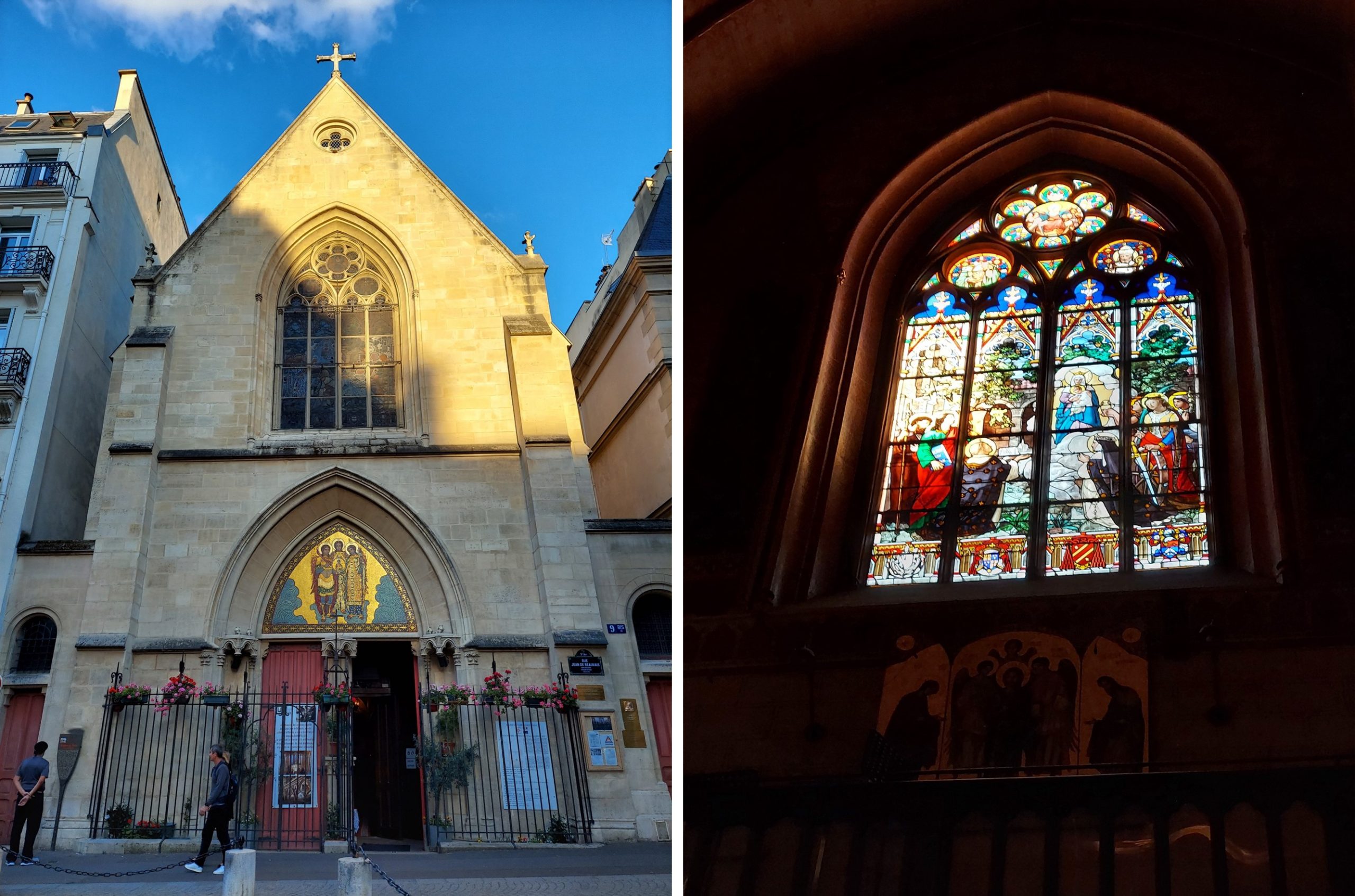 There are two elements on the facade of the Romanian Orthodox Church that are most striking, one is the mosaic of the tympanum of 1926, work of Guibert-Martin, dedicated to the three archangels Michael, Gabriel and Raphael. The other element is the gothic style window above the mosaic that exhibits a beautiful, very colorful and elaborate stained glass window with the scene of the birth of Jesus.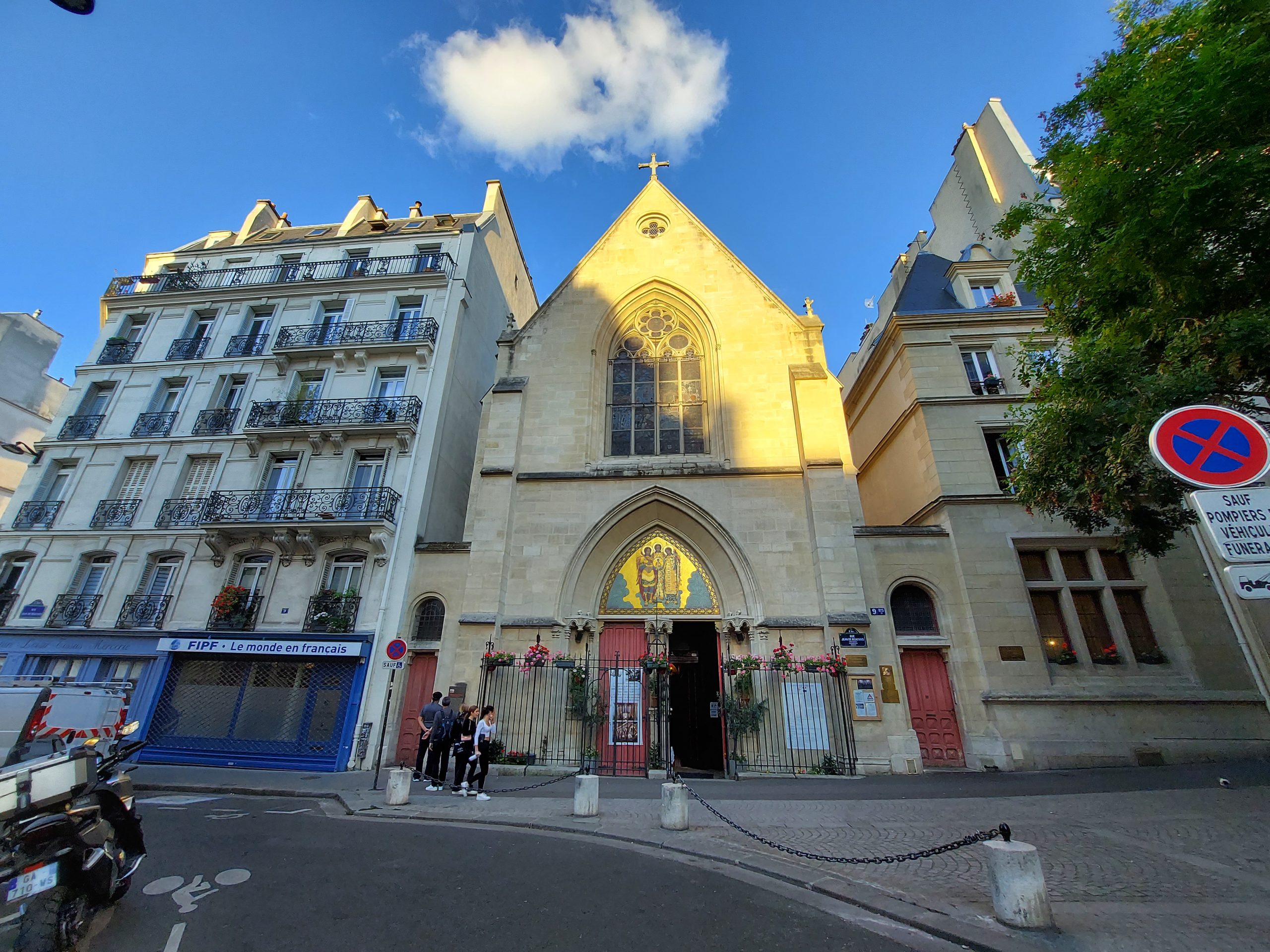 This structure was listed as a historical monument in 1881 and has been the Romanian Orthodox place of worship since 1882. As of 2009, the exiled Romanian Church rejoins the Romanian Orthodox Church, from which it had been separated for 60 years. During the occasion, the Metropolis of Western and Southern Europe of the Romanian Church was created. The Church of the Holy Archangels becomes its seat and is then elevated to the rank of cathedral.

Predominantly Gothic in style, this temple, which since the 19th century has been known as the Romanian Orthodox Church, began its construction in 1374 and was completed in 1379. The works were in charge of the architect Raymond du Temple. At first it served as a chapel for the college of "Dormans" of the old university of Paris, and then it was placed under the name of "Saint-Jean l'Evangéliste". It is the only surviving medieval chapel in the 5th arrondissement of Paris.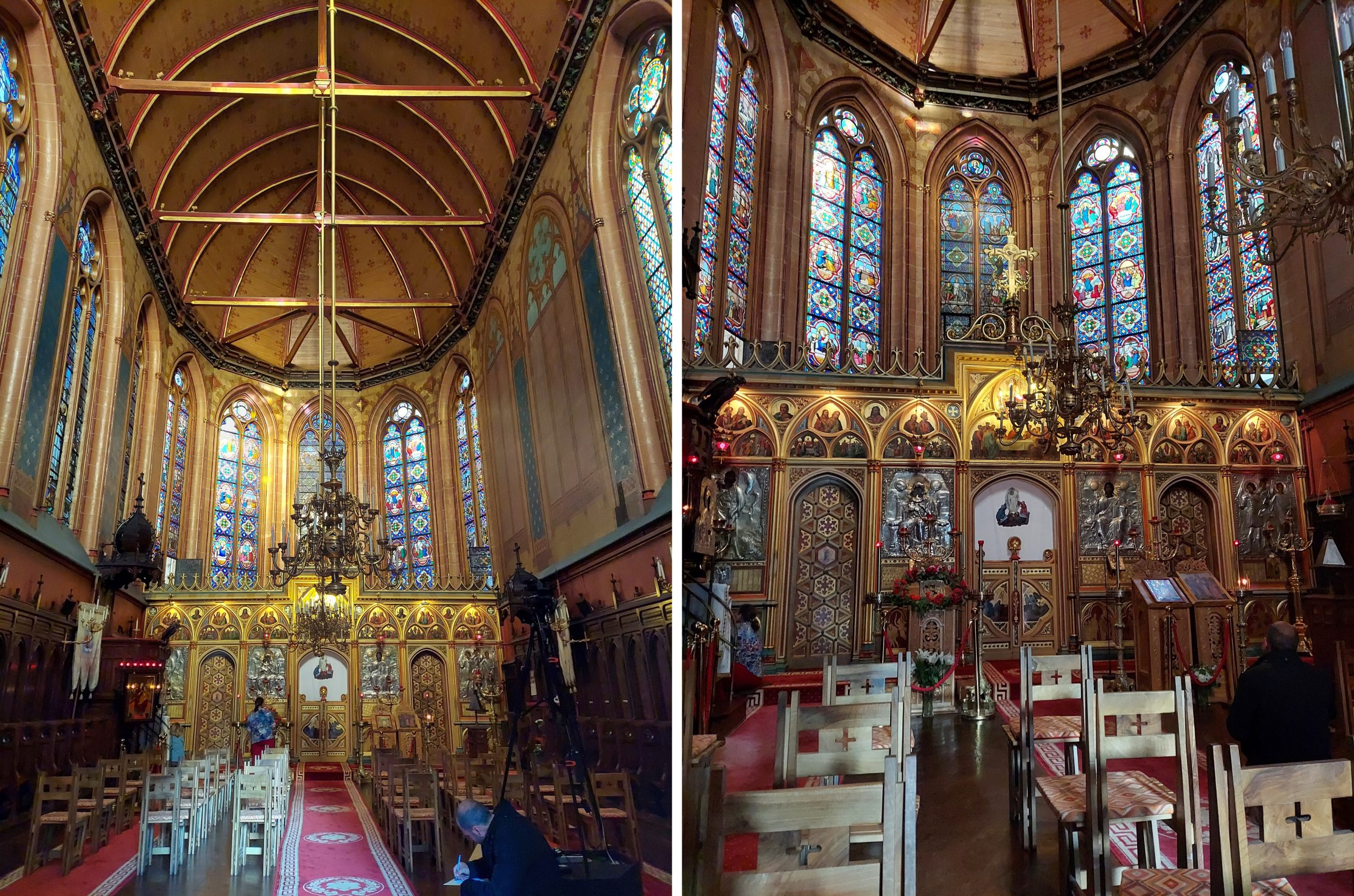 Following the prohibition of the university during the Revolution, it was used by the revolutionary sector. Thanks to the intervention of the French historian and archaeologist Jules Quicherat, this chapel was saved from destruction. The building was bought by Romania in September 1882 and in 1892, ten years of restoration work and adaptation to the Romanian Orthodox rite were completed. In that same year it was consecrated.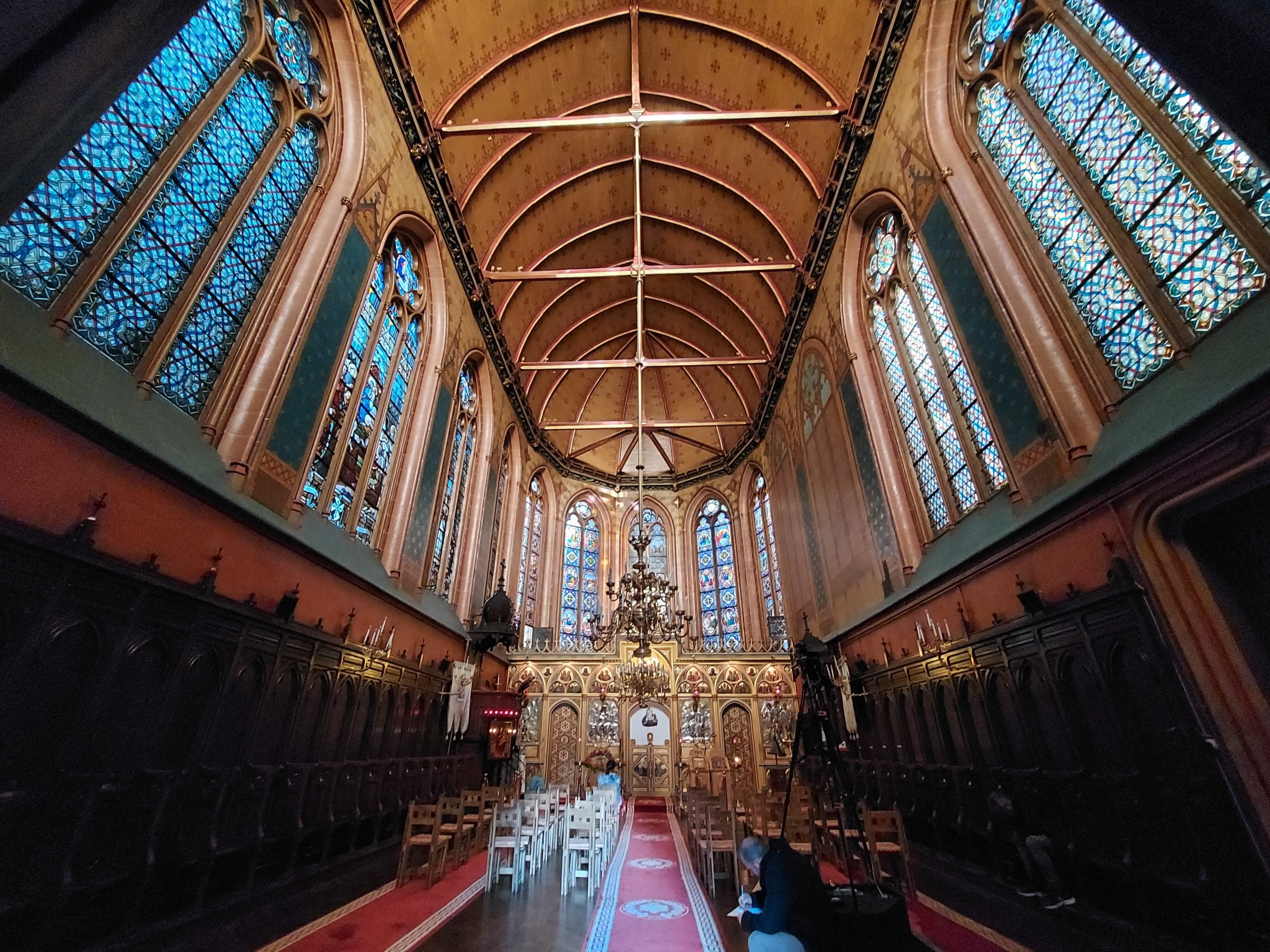 Its central nave gives the impression of a ship, especially when one observes its vault or interior wooden roof. Although the original decoration has disappeared, the Romanian Orthodox Church exhibits great richness and beauty. Its beautiful stain glass windows are shown in all their splendor embellishing the windows that surround the entire space. In addition, it exhibits magnificent woodwork as a decorative element.
***************
Resource:
https://es.frwiki.wiki/wiki/%C3%89glise_des_Saints-Archanges