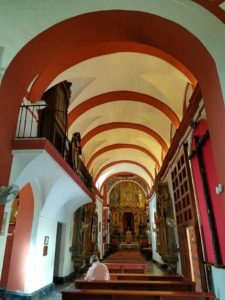 The Saint John the Baptist Church of Écija, in the province of Seville, Spain is of a Gothic-Moorish style, consisting of three naves covered in a wooden framework and a masonry headboard. The Sacramental Chapel is adjoined to the Epistle nave. Throughout the XVI and XVII centuries, the constant renovations significantly modified the appearance of the structure's interior.
The main altarpiece is comprised of elements of the XVIII century. The same is in devotion to "Nuestro Padre Jesús Nazareno (Écija)" and includes images of Saint Paul and Saint Jose to the right; Saint Peter and Saint John the Baptist to the left with an prominent image of the Veronica painted in relief.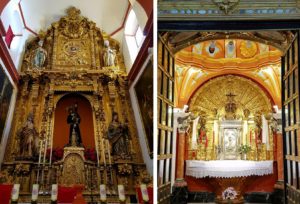 In 1776, the structure evidenced substantial deterioration which force the total demolishing of the same, giving way to a the construction of a new structure. The parish was moved provisionally to the Sacramental Chapel during the construction works.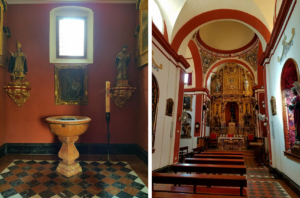 Plans for the new building were drawn up by the Cordoba native, "Ignacio de Tomás" in 1792, inspired on the Saint John Basilica of Lateran, Rome. The neoclassic building would be comprised of three naves with a half-moon shaped canyon vault. Work was interrupted in 1807 with only the facade and other minor elements of the temple's main body completed. As a result, the Parish continues domiciled til today in the Sacramental Chapel.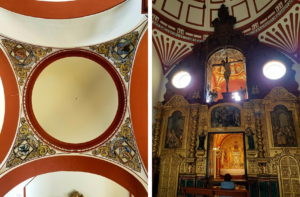 The church's tabernacle was the only surviving portion of the old church and was renovated in 1794 under the direction of "Fernando de Rosales", Master Builder of the Archdioces of Seville. The chapel's vault and gallery were re-built.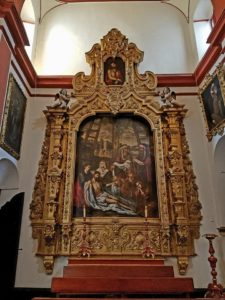 On March 21, 2006, the church was blessed by the Archbishop of Seville, Cardinal "Carlos Amigo Vallejo", after many years of renovations and refurbishing.