Upon arriving to the IV District of Paris, one can see in the distance a tower that attracts the attention more and more as one gets closer. It is the "Tour Saint-Jacques" or the Saint James Tower, located in the middle of the square that bears his name and which is surrounded by gardens.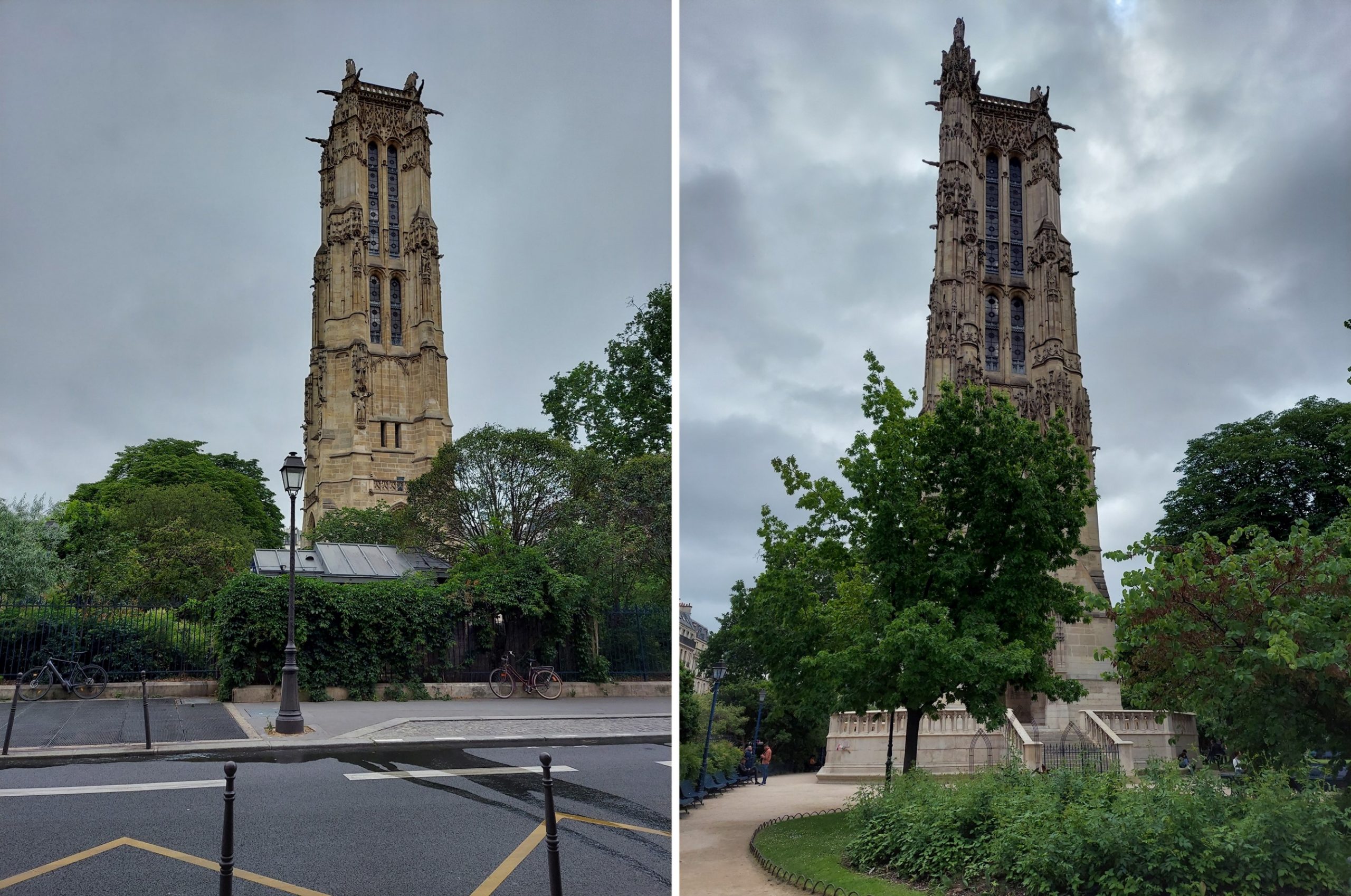 The "Tour Saint-Jacques" is the only remnant of the "Saint-Jacques-de-la-Boucherie" church built in the 16th century and destroyed in 1797 during the French Revolution. This sanctuary was the meeting and departure point for pilgrims taking the "Via Turonensis", the Saint James way to "Santiago de Compostela" that passes through Tours. The pilgrims departed south, crossing the Île de la Cité and arriving via the Petit Pont at the Rue de Saint-Jacques, through which they left the city. Hence the name of both the disappeared church and the tower that we can still see today. The statue of Blaise Pascal next to the base of the tower recalls the story according to which this physicist would have carried out in this same tower the experiments that demonstrated the weight of air, in 1648.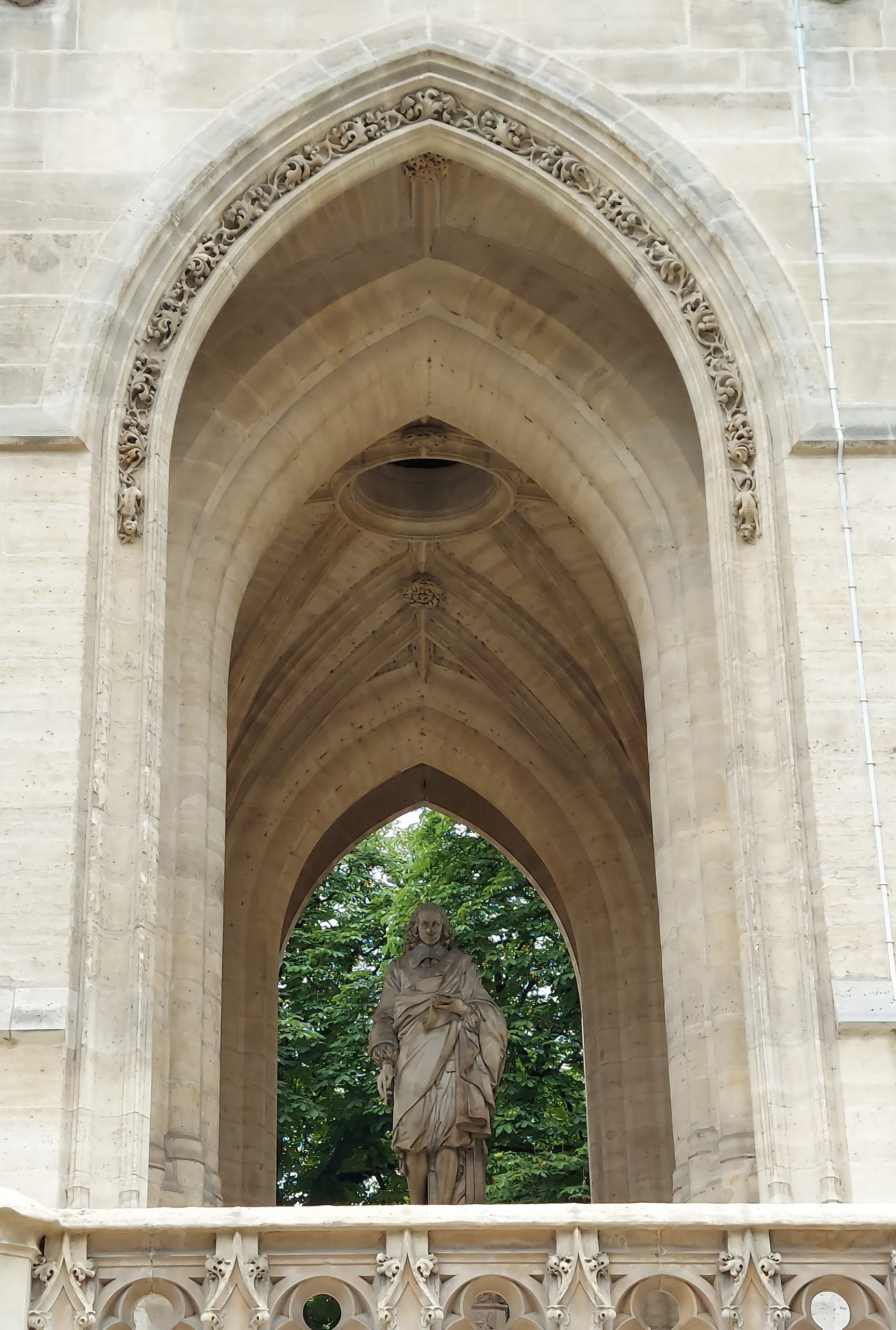 The bell tower of the "Tour Saint-Jacques" is in the flamboyant Gothic style, erected between 1509 and 1523. A statue of Saint James the Great crowns, in the northwest corner, the platform on which a small weather station has been installed since 1891. It depends on the Montsouris Observatory.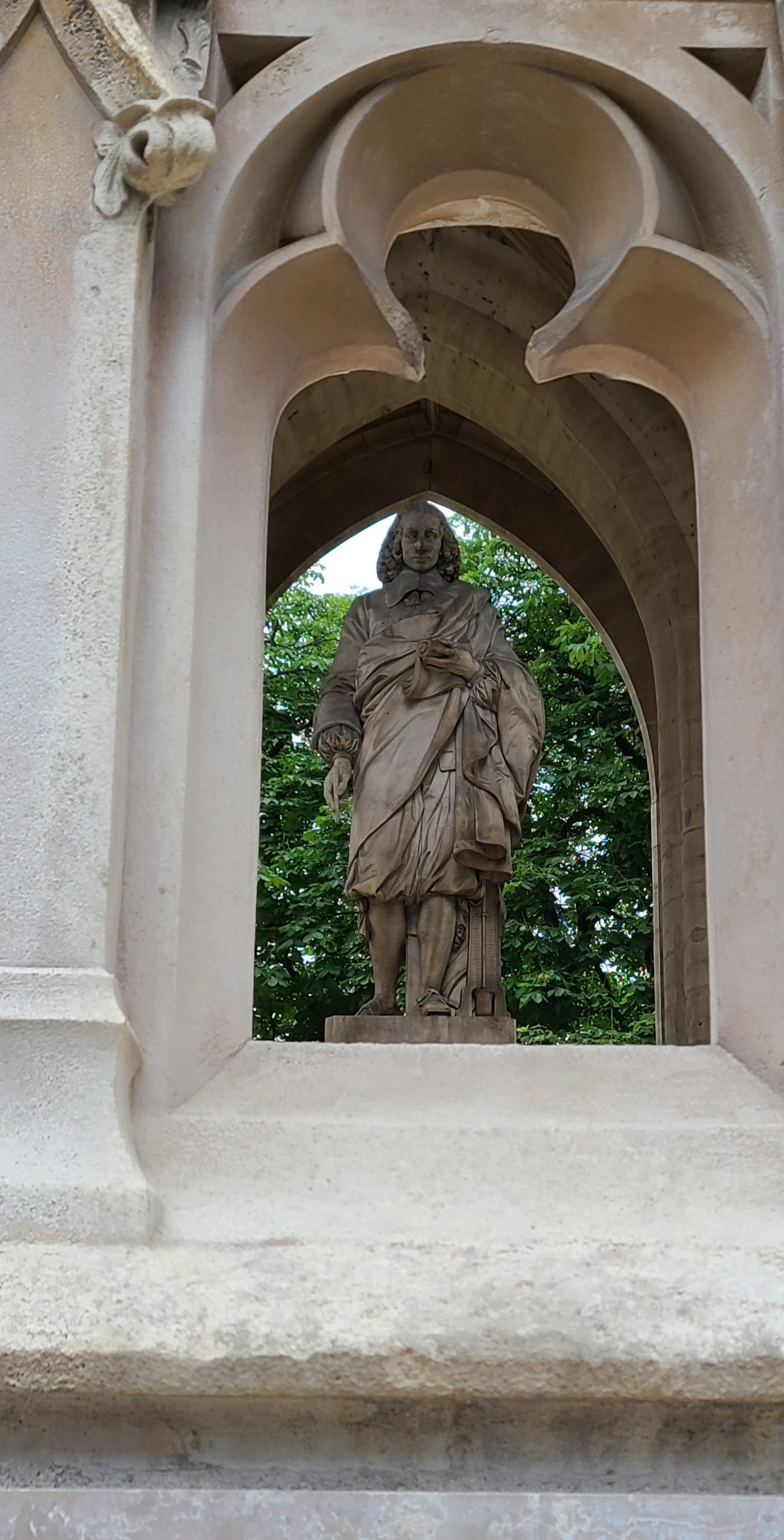 The sculpted symbols of the four evangelists (the lion, the bull, the eagle and the man) are located at the corners of the Sainte-Jacques tower. These statues were restored in the 20th century, as well as the gargoyles and the eighteen images of saints that decorate the walls of the tower. The tower was completely restored by Théodore Ballu between 1854-1858. Due to its fragility, which causes stones to fall, the tower is regularly subjected to maintenance works.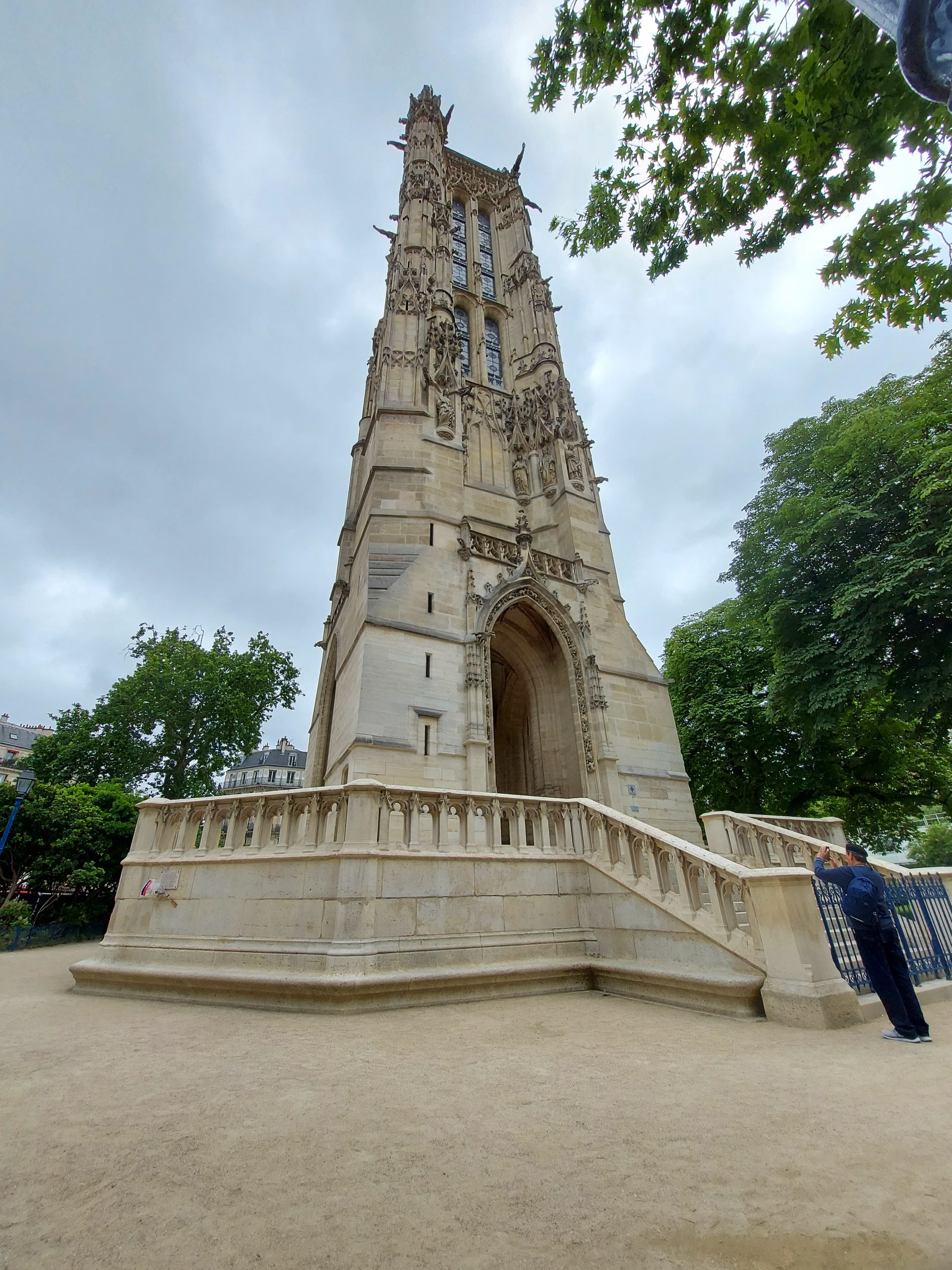 ---
Resources:
https://es.parisinfo.com/museo-monumento-paris/71267/Tour-Saint-Jacques
https://es.wikipedia.org/wiki/Torre_de_Santiago_(Par%C3%ADs)