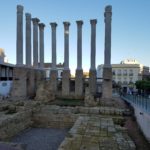 Used for the cult by the emperor, the Roman Temple of Cordoba is one of the best preserved, and judging by the height and number of the front columns, it can be said that it was a structure of great proportions and, therefore, of great importance .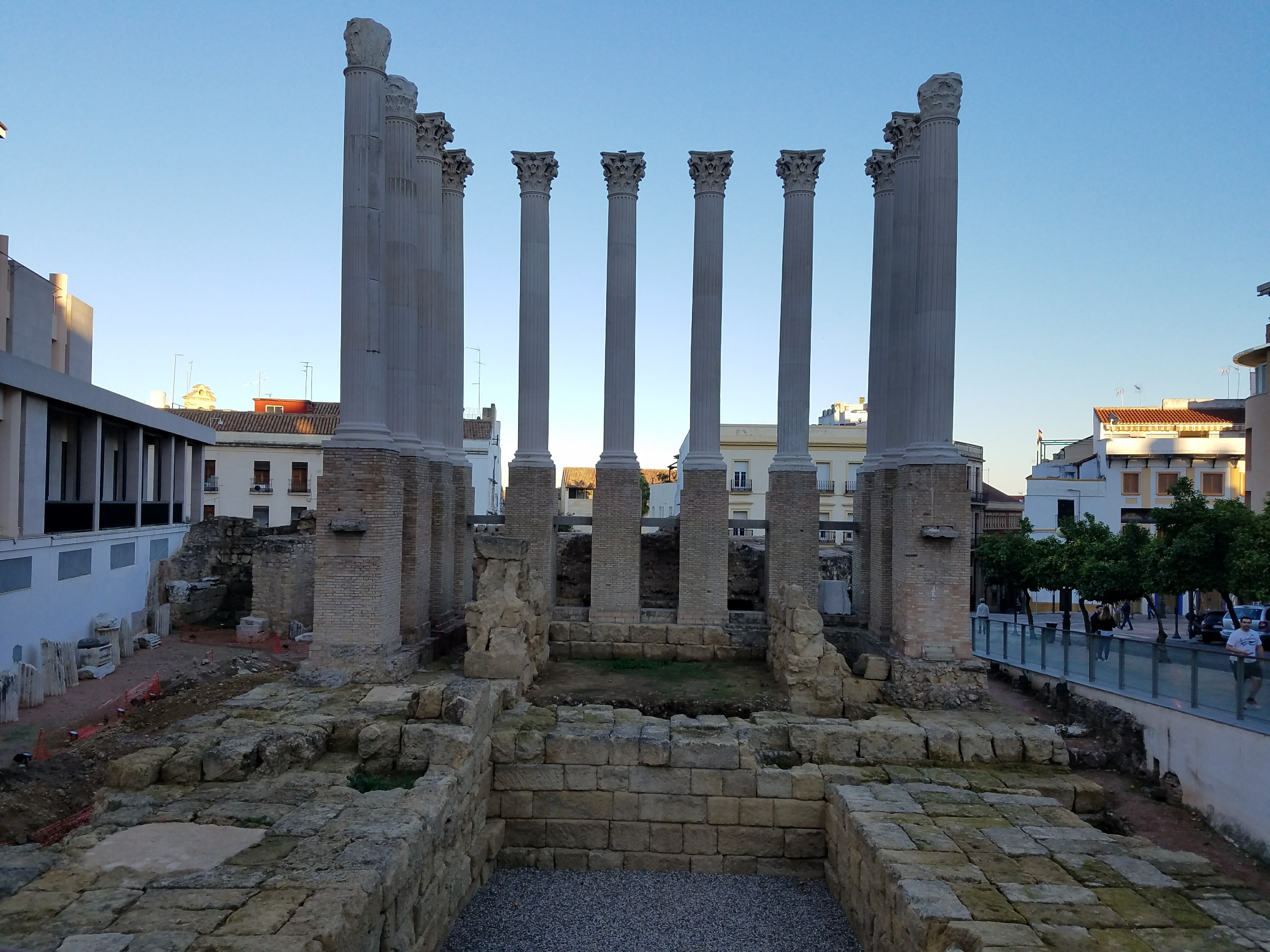 This temple with a rectangular plan, would have dimensions of sixteen meters wide by thirty-two meters long, while the square where it was located would measure sixty meters wide by eighty meters long.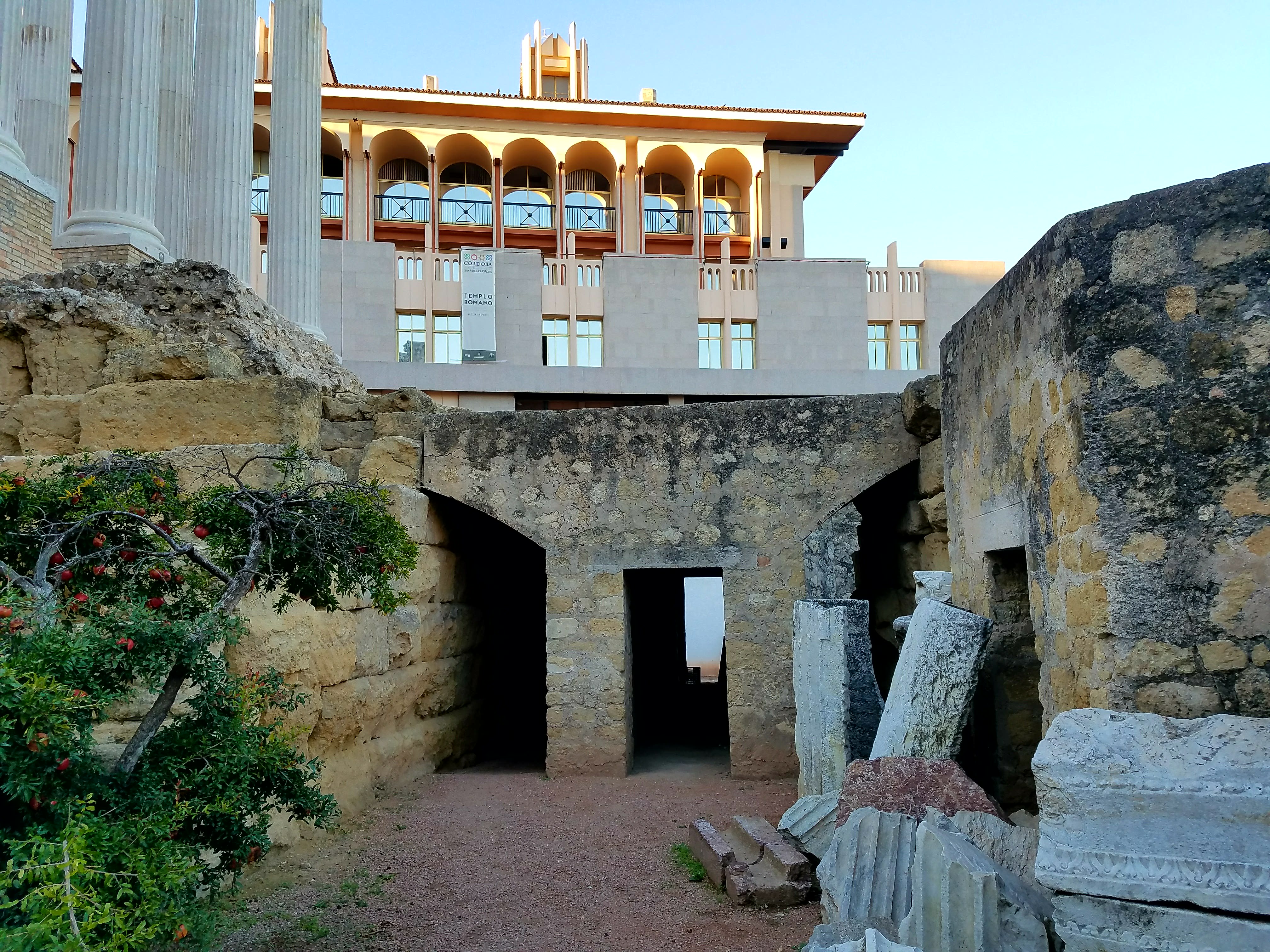 The temple was built during the second half of the first century AD The structure began to be built during the era of Emperor Claudius (41-54), however it was not completed until the reign of Domitian (81-96 AD). at which time the element of water was added.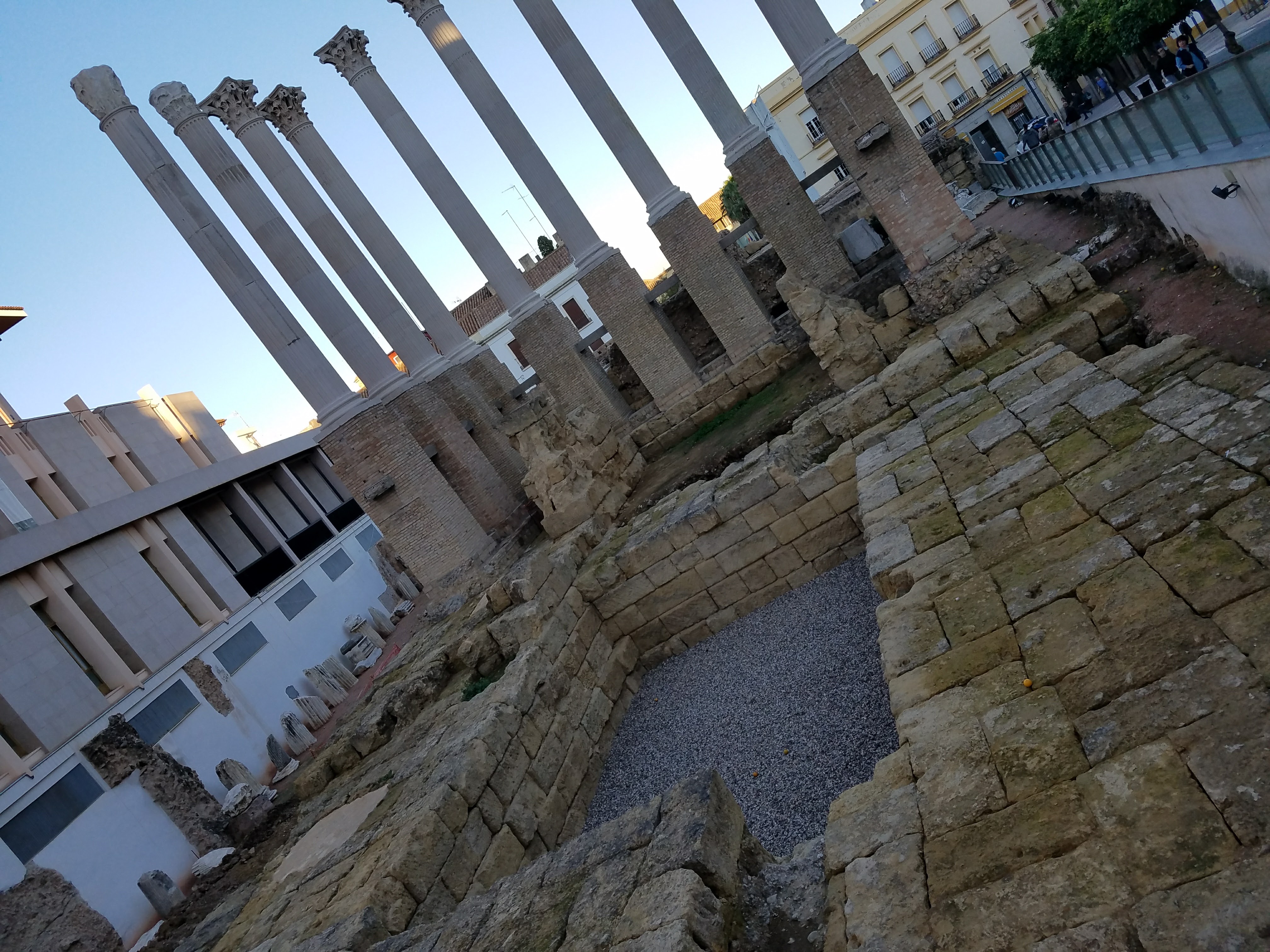 Marble was used from the columns to the walls, passing through the roof and the entablature. The quality of the marble and the size of the same tell us that its construction was carried out by expert and highly qualified craftsmen , which placed this temple at the level of the most beautiful buildings of the empire. In front of the temple, before the access stairs to the same, the altar was located, a place where the religious rites were carried out.

In the middle of the 20th century, between the 50s and 60s, the reconstruction work of the Roman Temple was carried out, once the archaeological remains were found during the construction of the Town Hall. What one can see today is the product of the work performed by the archaeologist Antonio García Bellido and the architect Félix Hernández.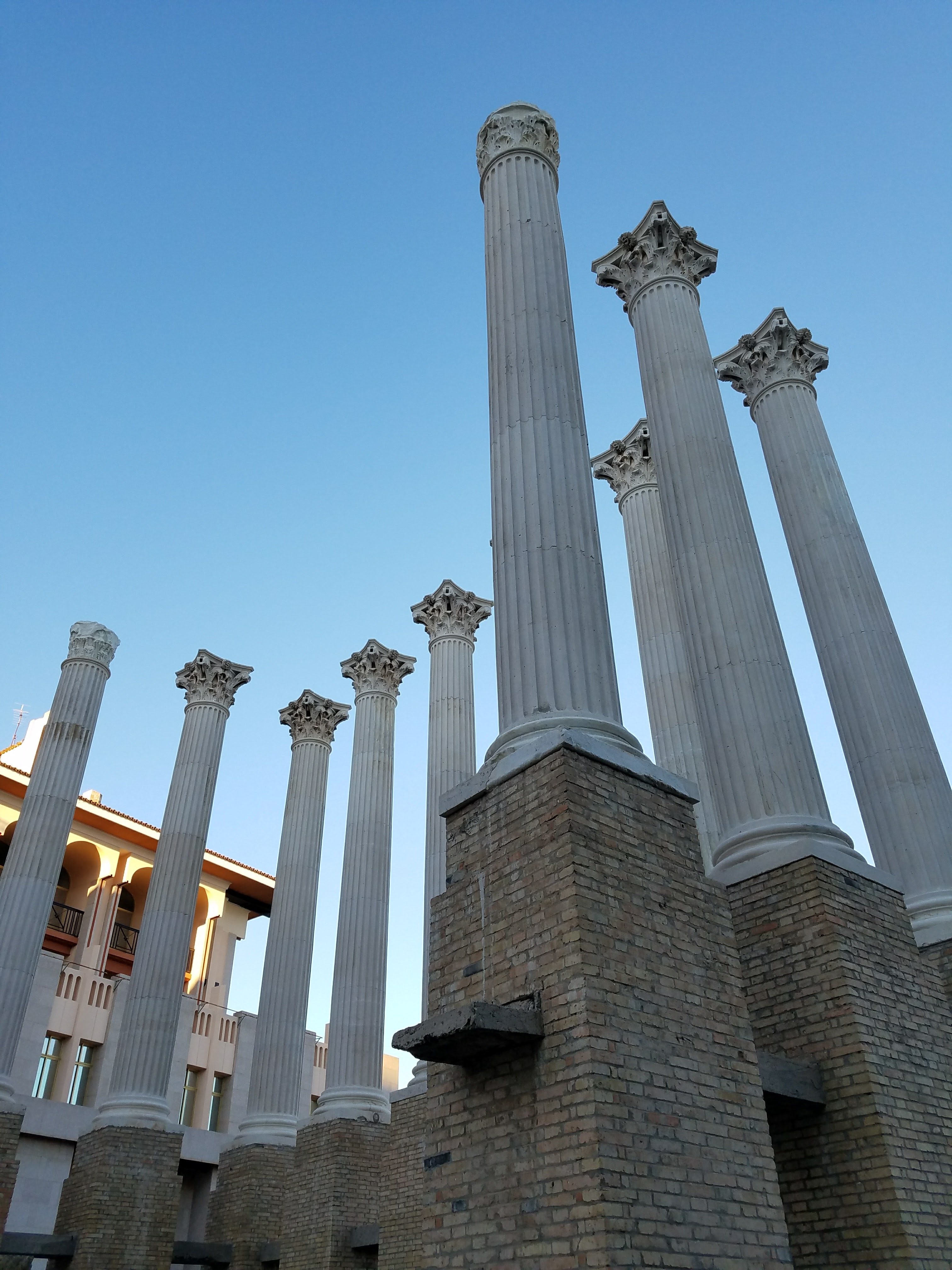 The most outstanding item is the foundation: which supported the building itself and the front buttresses, arranged in the form of a fan and supported by a wall, this created a support to prevent it from being displaced by the weight of the structure, built entirely in marble . This type of subjection, called antérides, was not frequent in the Empire, which supposes an added value to the Cordovan complex. The antérides, next to the massive foundations of the temple, speak to the magnitude that the complex must have had, widely visible from the Via Augusta, the main entrance way from the east, which ran parallel to the Roman Circus.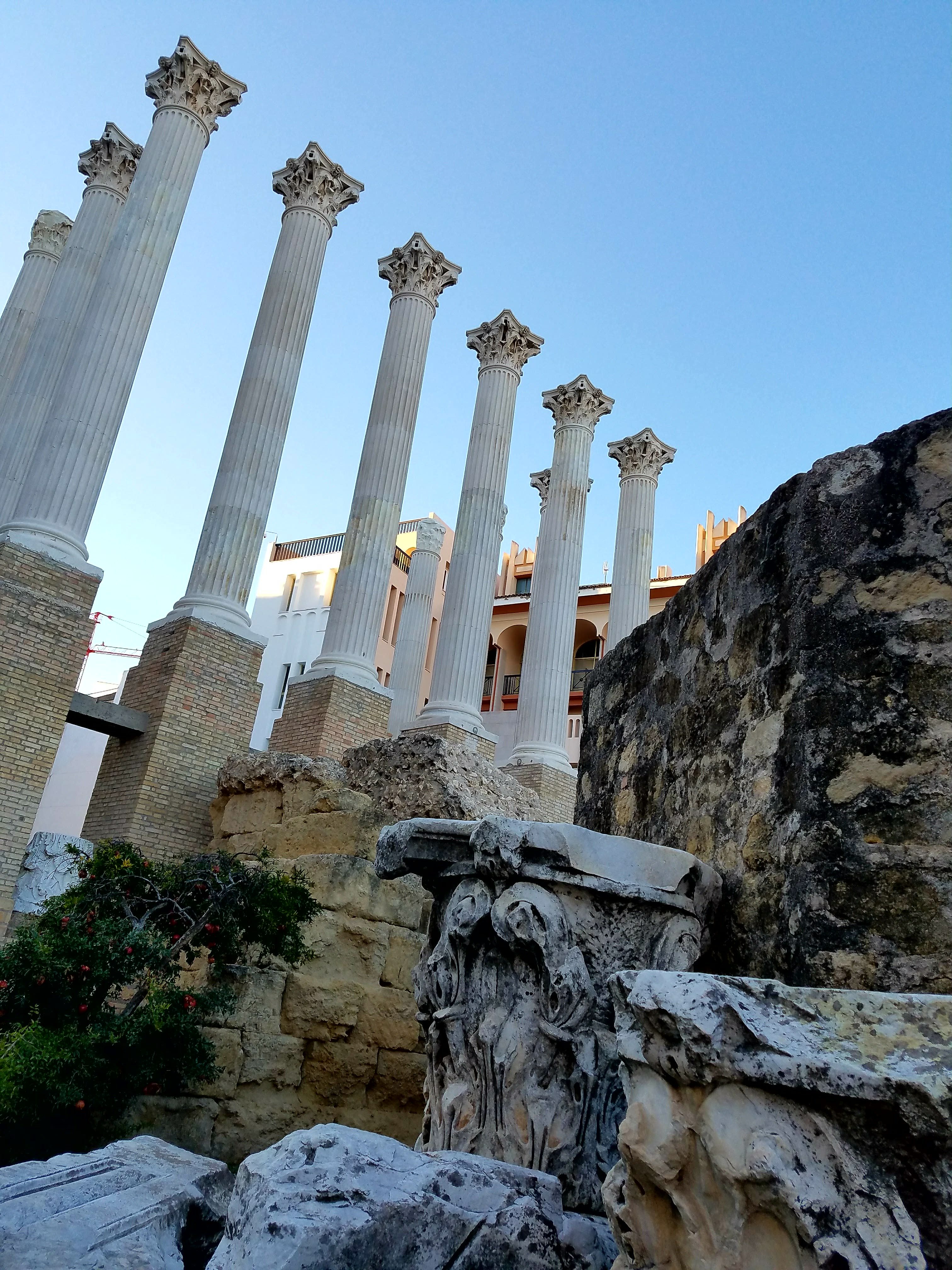 Around you can see some original fragments of the temple, such as pieces of drums or capitals. Other remains were taken to the Archaeological Museum for better preservation, such as some reliefs that are exhibited there, and where some of its capitals are also found, while several shafts of its columns can be found in the Plaza de las Doblas.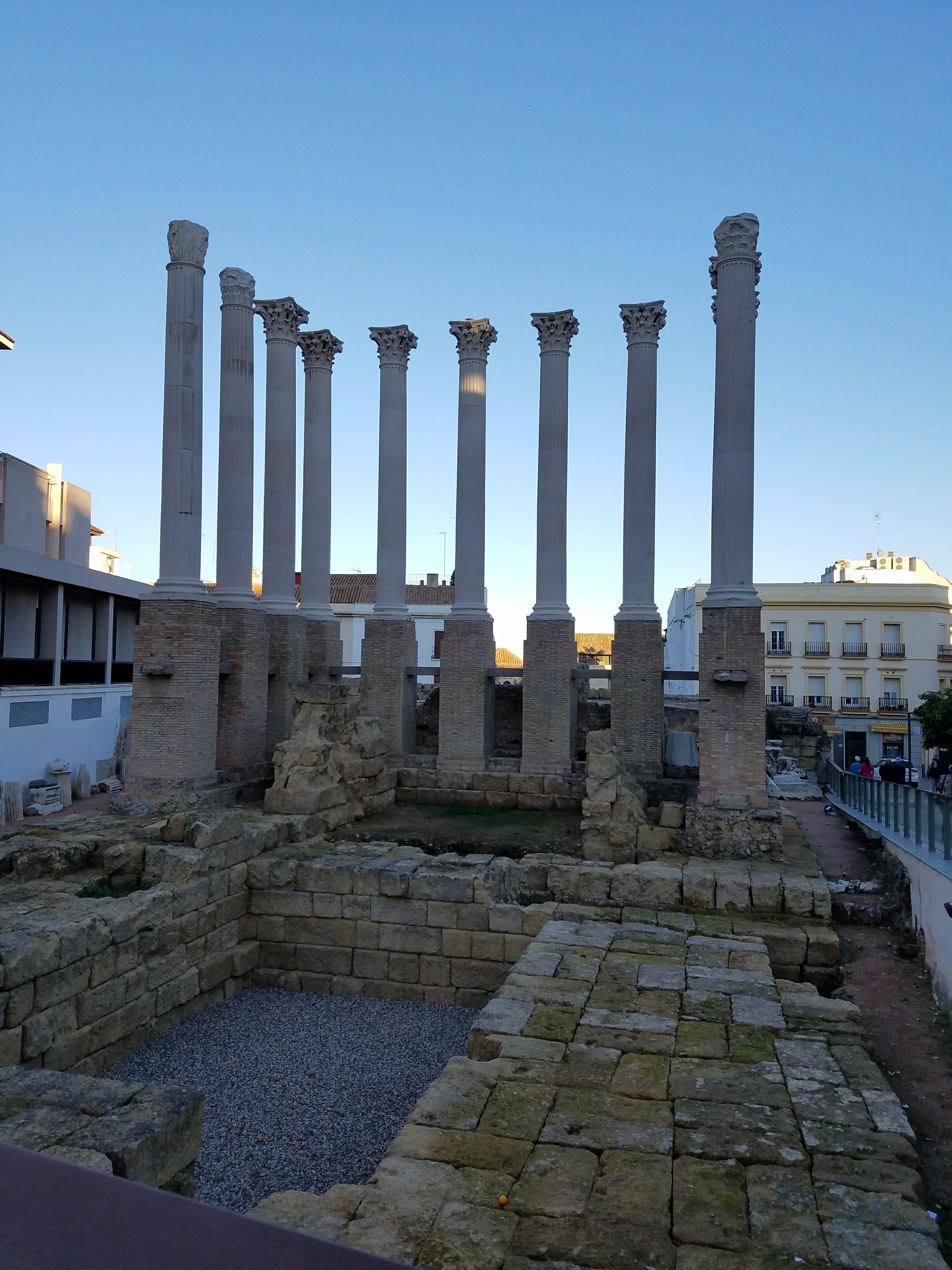 Inf. Córdobapedia