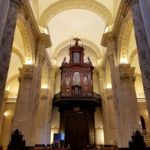 At the site today of the Collegiate Church of the Divine Savior of Seville in Spain, were  found ruins of what during earlier periods were, a Roman temple, an early Christian basilica, and temples of the Visigoth and Mozarabic. Additionally, in the eleventh century there stood the largest mosque in Seville, of which the Patio of Ablutions and Minaret, now a preserved bell tower are still standing. After the reconquest of Sevilla in 1248, Fernando III of Castile established the cathedral in the old mosque. He later Christianized the mosque with the dedication of the Divine Savior of the World.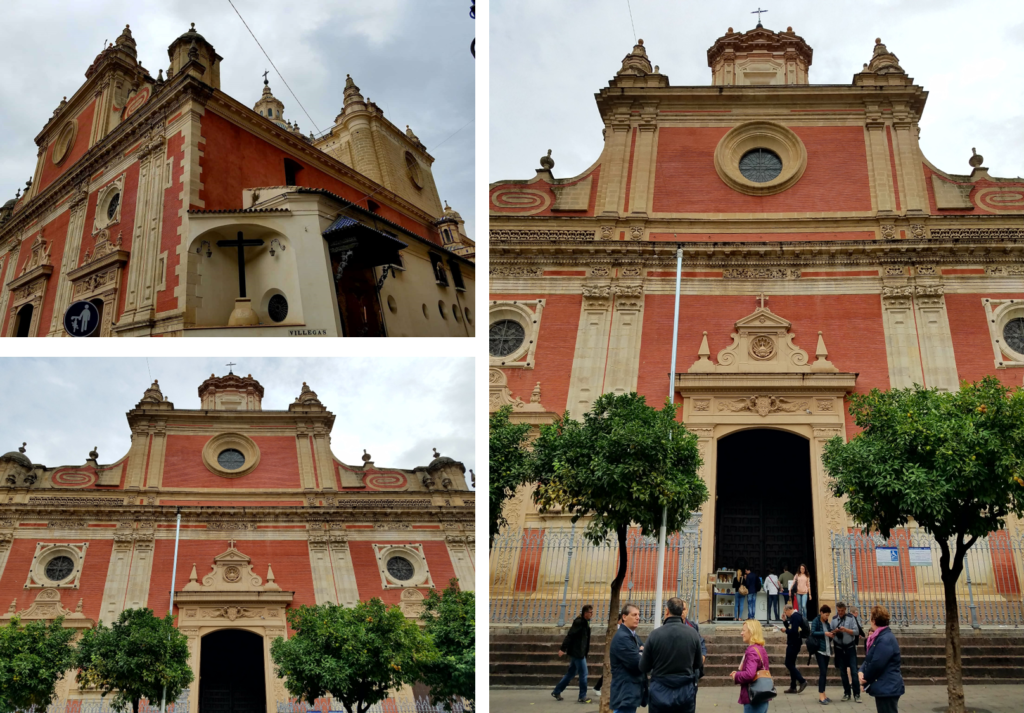 The Collegiate Church of the Divine Savior is a baroque temple, however the main facade, facing the Plaza del Salvador, has a mannerist influence. Mannerist architecture developed between the end of Renaissance architecture and the beginning of the Baroque ( 1530 to 1610). The current building was completed in the early eighteenth century.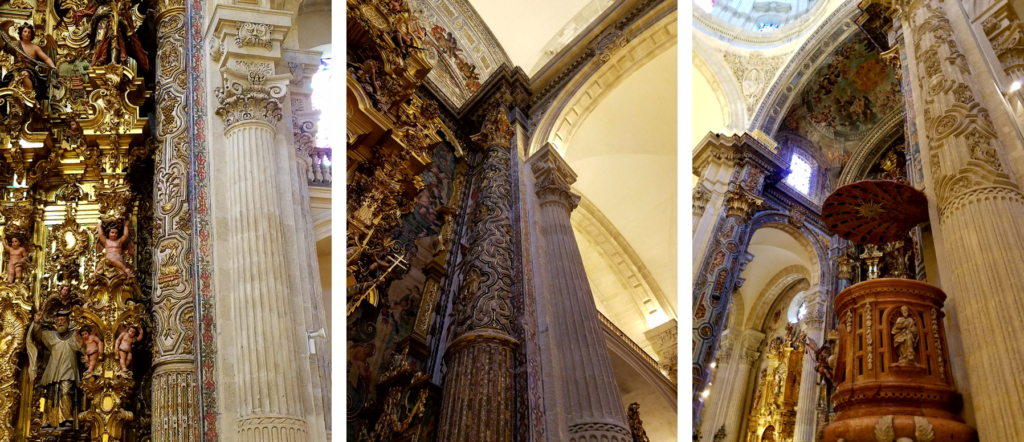 As for its structural and architectural organization it is rectangular and has three naves. Their vaults are of a  barrel and cross type. Its dome, the main altarpiece and the sacramental chapel is beautifully highlighted. It has endorsed pillars with columns supporting the vaults at a high altitude. Allegedly, it is the only church in the region with these characteristics. At the head of the central nave columns have a tracery in which eucharistic symbols, castles and lions are included. We can see the gilded capitals that offer a very baroque to the site detail. Its dome is drum and has an octagonal layout.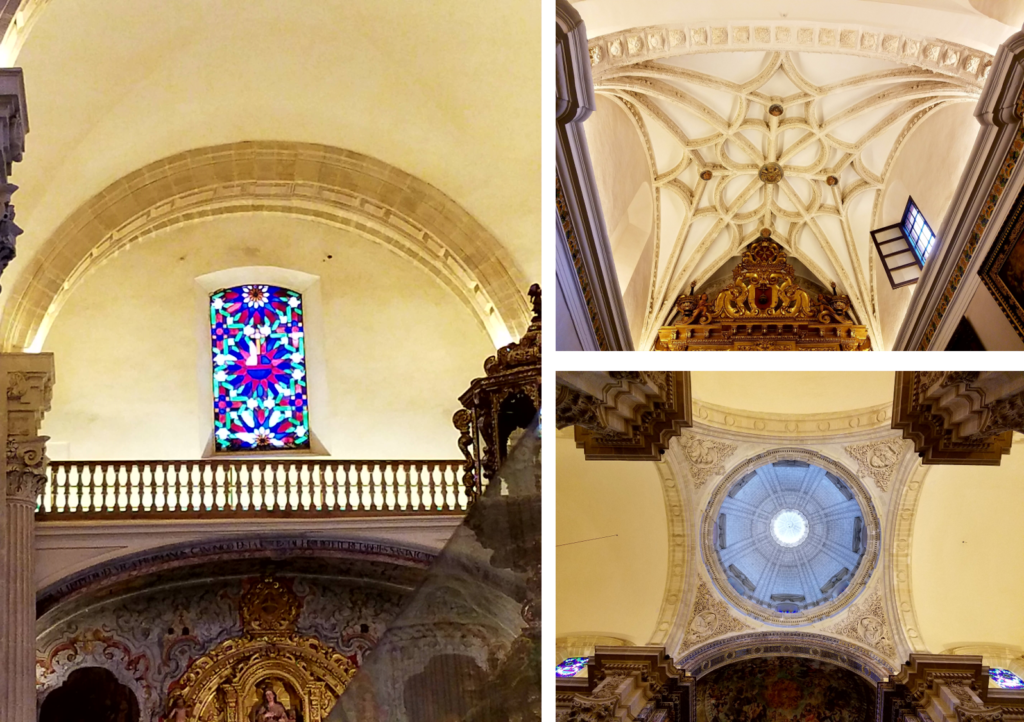 Inside are a total of 14 altarpieces.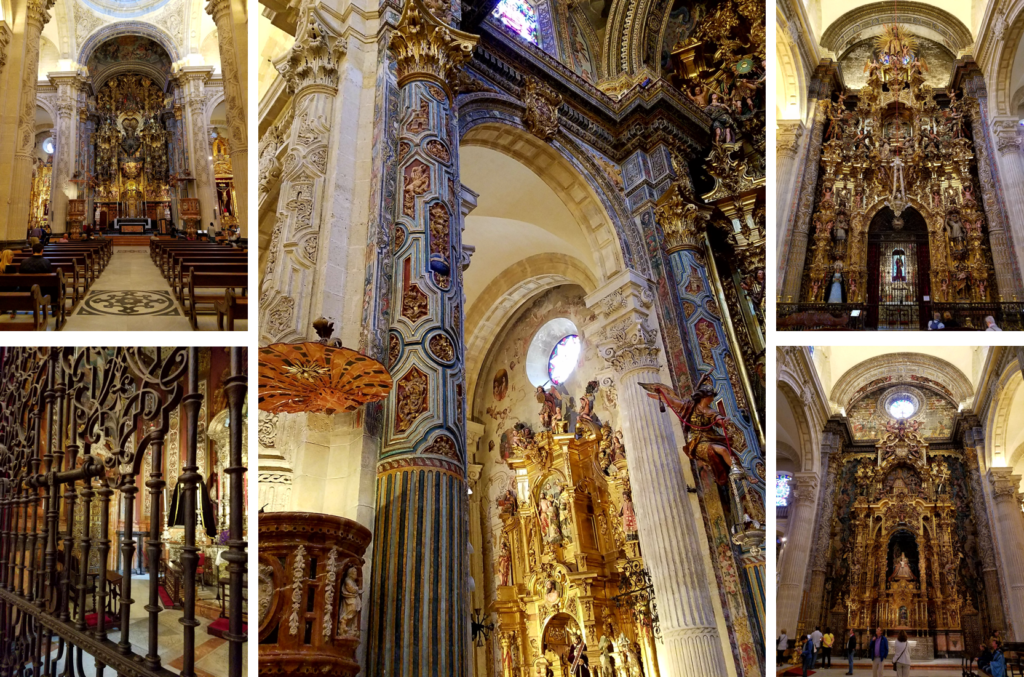 The main altarpiece was made between 1770 and 1778 by Cayetano de Acosta in a  Baroque manner. At the bottom are the Fathers of the Church and the Immaculate (Mary) over the Tabernacle. In the center is the scene of the Transfiguration of Jesus, which is one of the moments when he showed his divinity. Surrounding the scene are the archangels.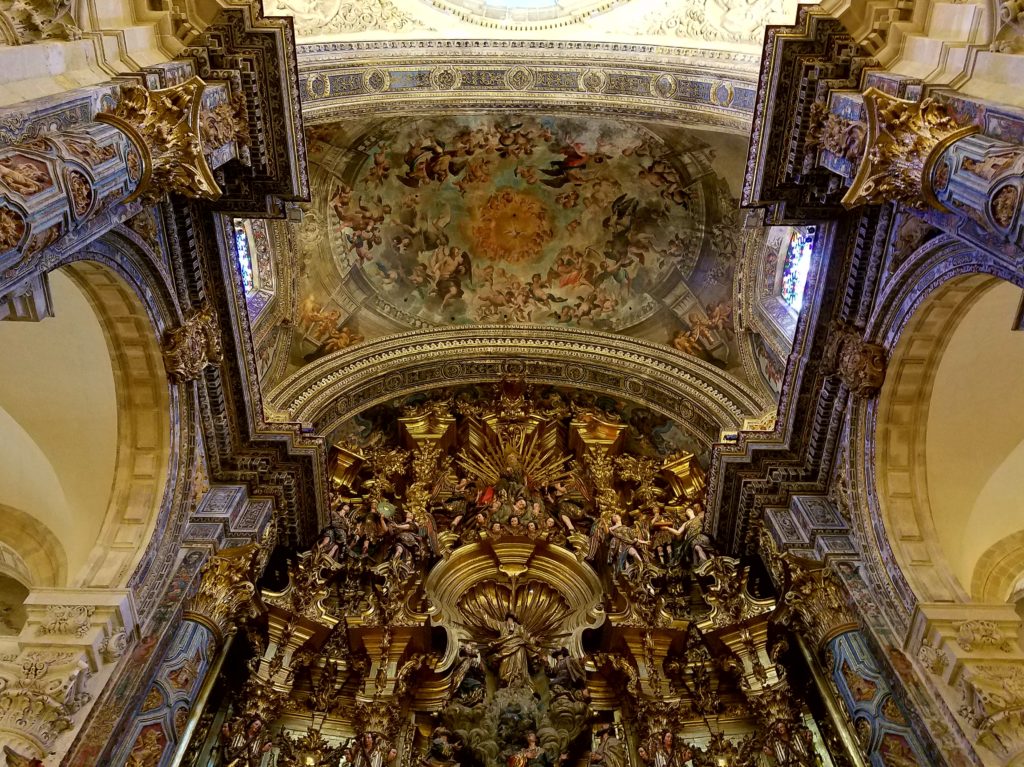 In the belfry one can identify three zones: the base corresponds to the old minaret, the middle part was made in the fourteenth century and the current top was made by Leonardo de Figueroa between 1718 and 1719. As for the minaret, this is the term that designated the towers of Muslim mosques where the muezzin or muezzin calls the Muslim faithful to come to prayer.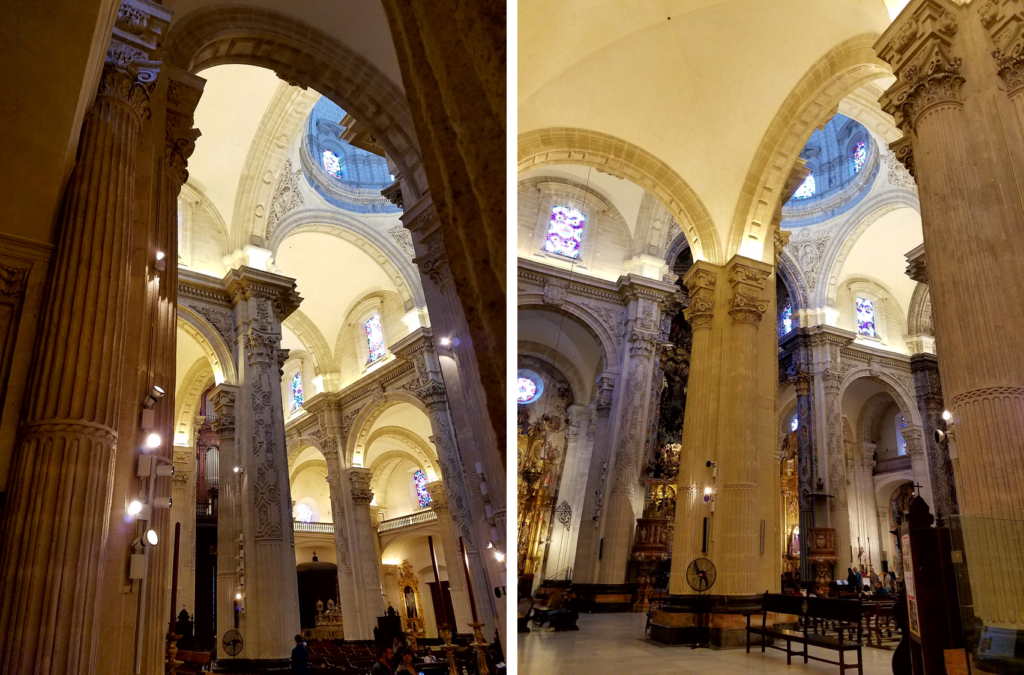 Behind the high altar there is a small museum, where paintings and other art objects are exposed, mostly from the Seville school of the seventeenth century.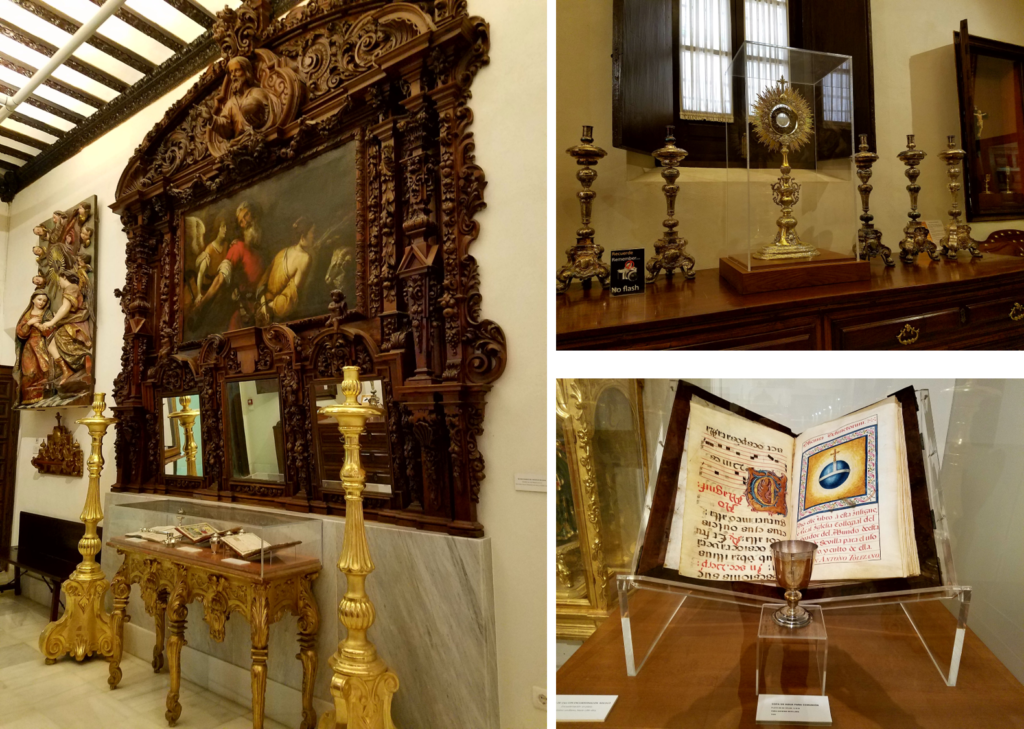 In the nineteenth century the rules concerning the church changed and in 1852 this temple ceased to be a collegiate church to become a parish. However, it has kept the name of collegiate church.
In 2003  itwould be subject to a thorough restoration work, led by architect Fernando Mendoza Castells, work which ended in early 2008, returning to the temple its splendor. It was reopened on October 22, 2008.