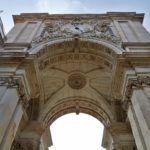 The earthquake of 1755 definitely caused a lot of damage in the city of Lisbon, a fact that forced major reconstruction works in the capital of Portugal. The Arch of the Rua Augusta or Triumphal Arch of Lisbon, built as a bell tower in 1775, part of the emblematic works that the Marquis of Pombal entrusted as part of these reconstruction works.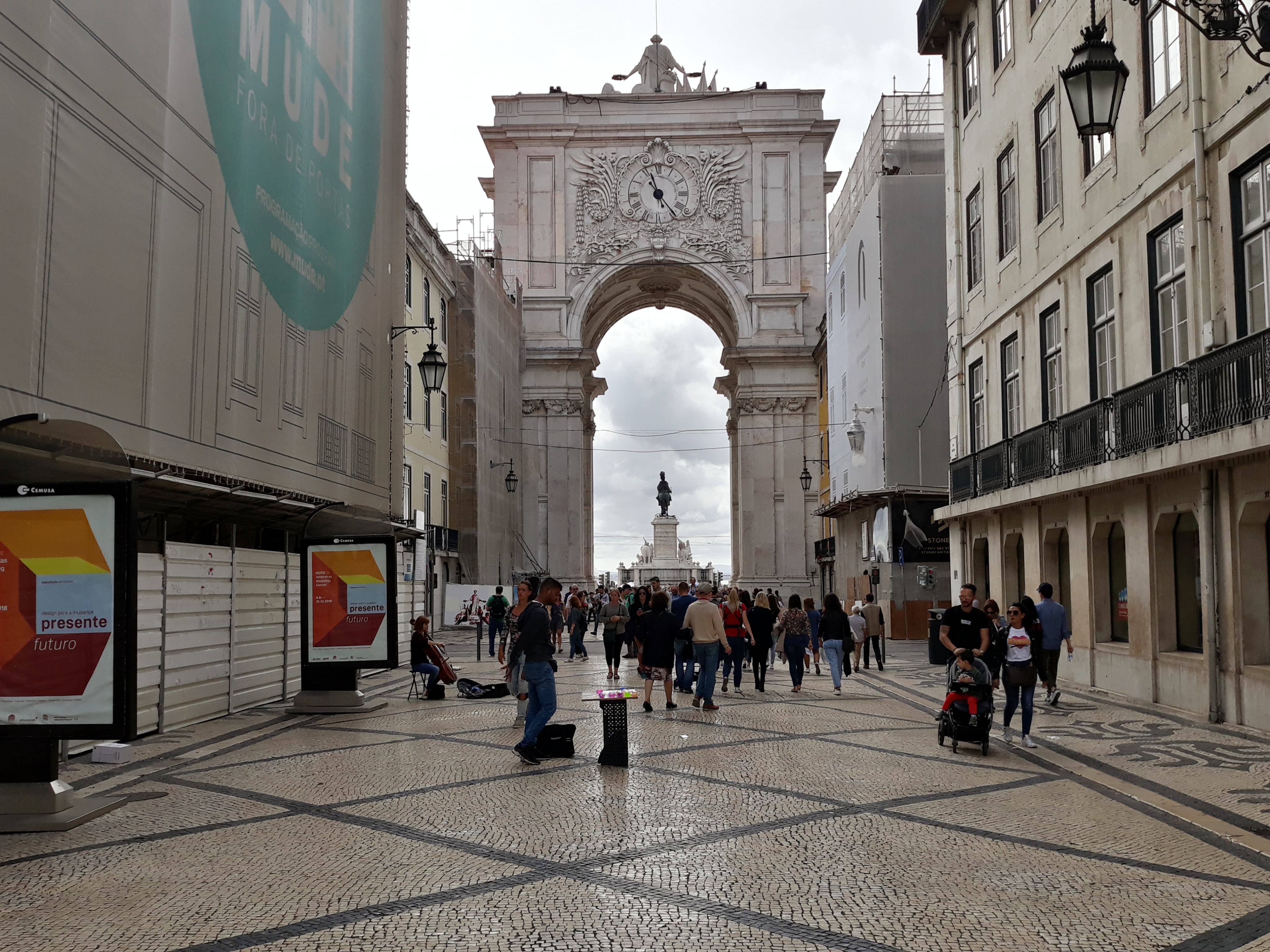 However, with the accession to the Portuguese throne in 1777 by Maria I, the bell tower was demolished. In fact, the first official act of the new queen was to dismiss and send the Marquis of Pombal into exile for his nepotic practices and for causing great enmity between the British and the Portuguese aristocracy. Immediately, she ordered to build a new arch that would become the main entrance to the city in the Baixa neighborhood and that would mark the starting point of the Rua Augusta. Others indicate that the Arch is really  the main entrance to the "Plaza de Comercio". The architect Veríssimo José da Costa was in charge of the construction of this emblematic structure of the city of Lisbon.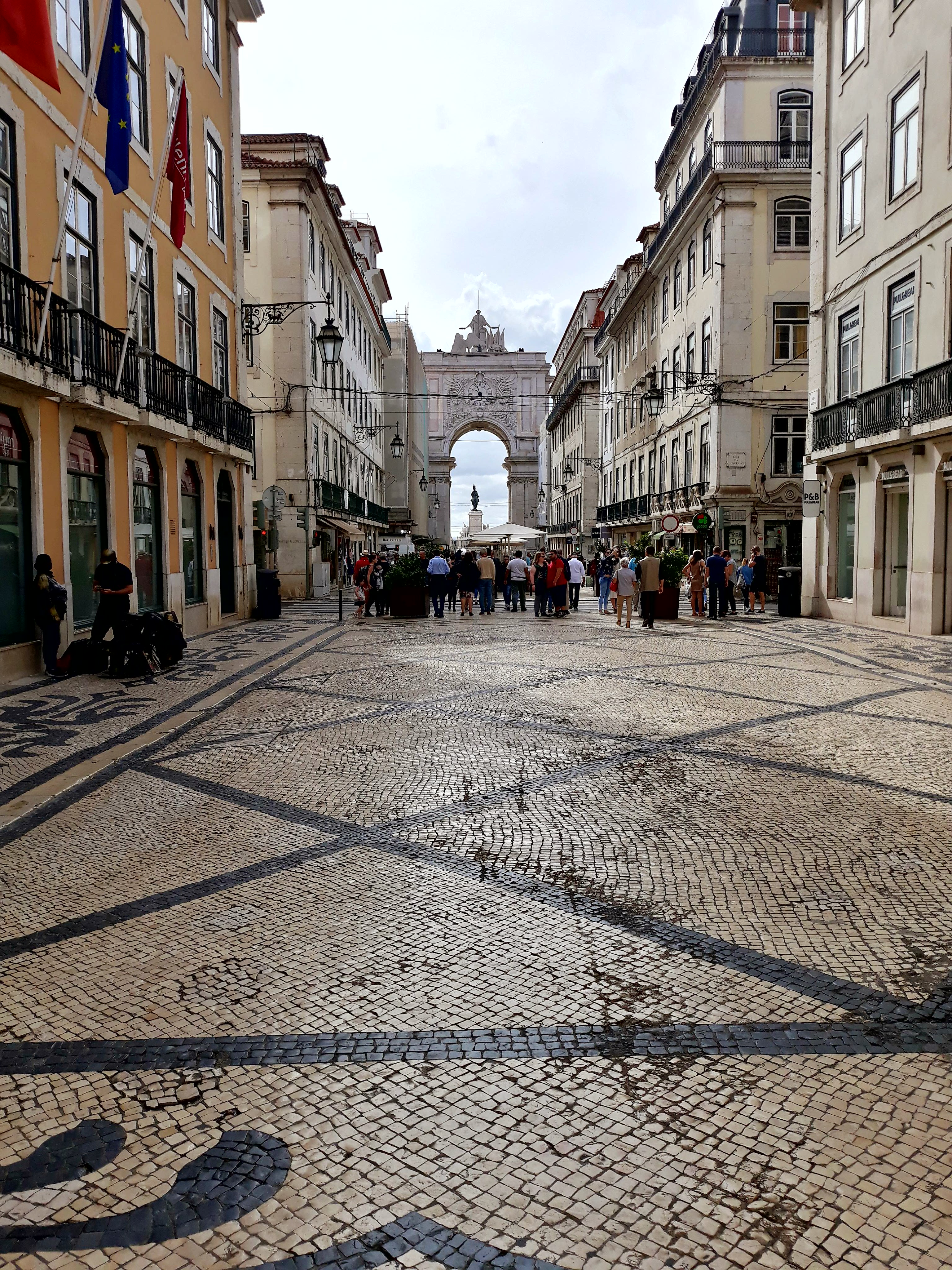 The Triumphal Arch of Lisbon is located on the north side of the "Praza de Comercio", where, in those days, ships arrived with their cargoes along the Tagus River or Tagus River.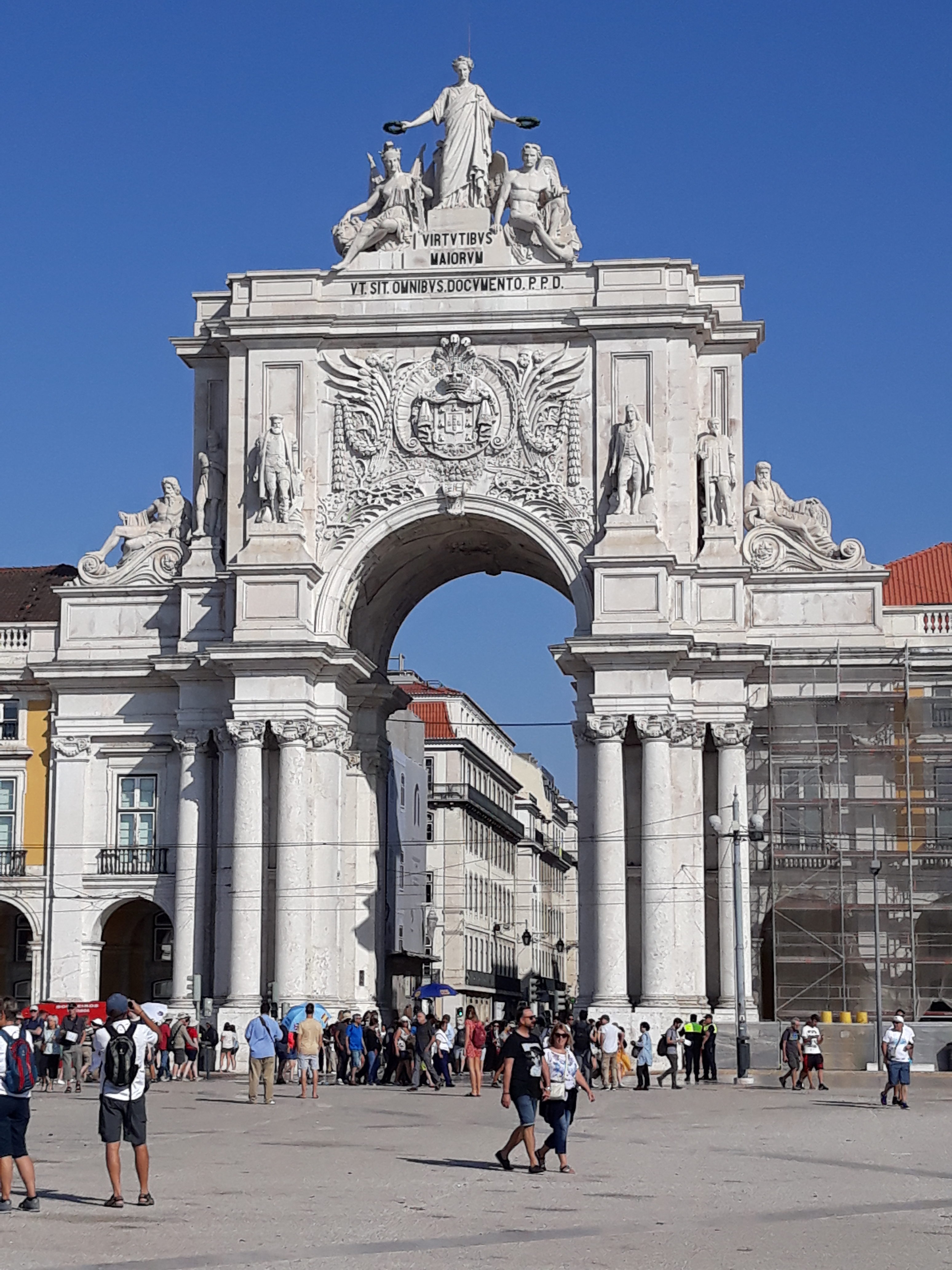 After some remodeling works by the Lisbon Tourism Association, the Arco de la Rua Augusta reopened in August 2013, adding a Mirador or viewpoint.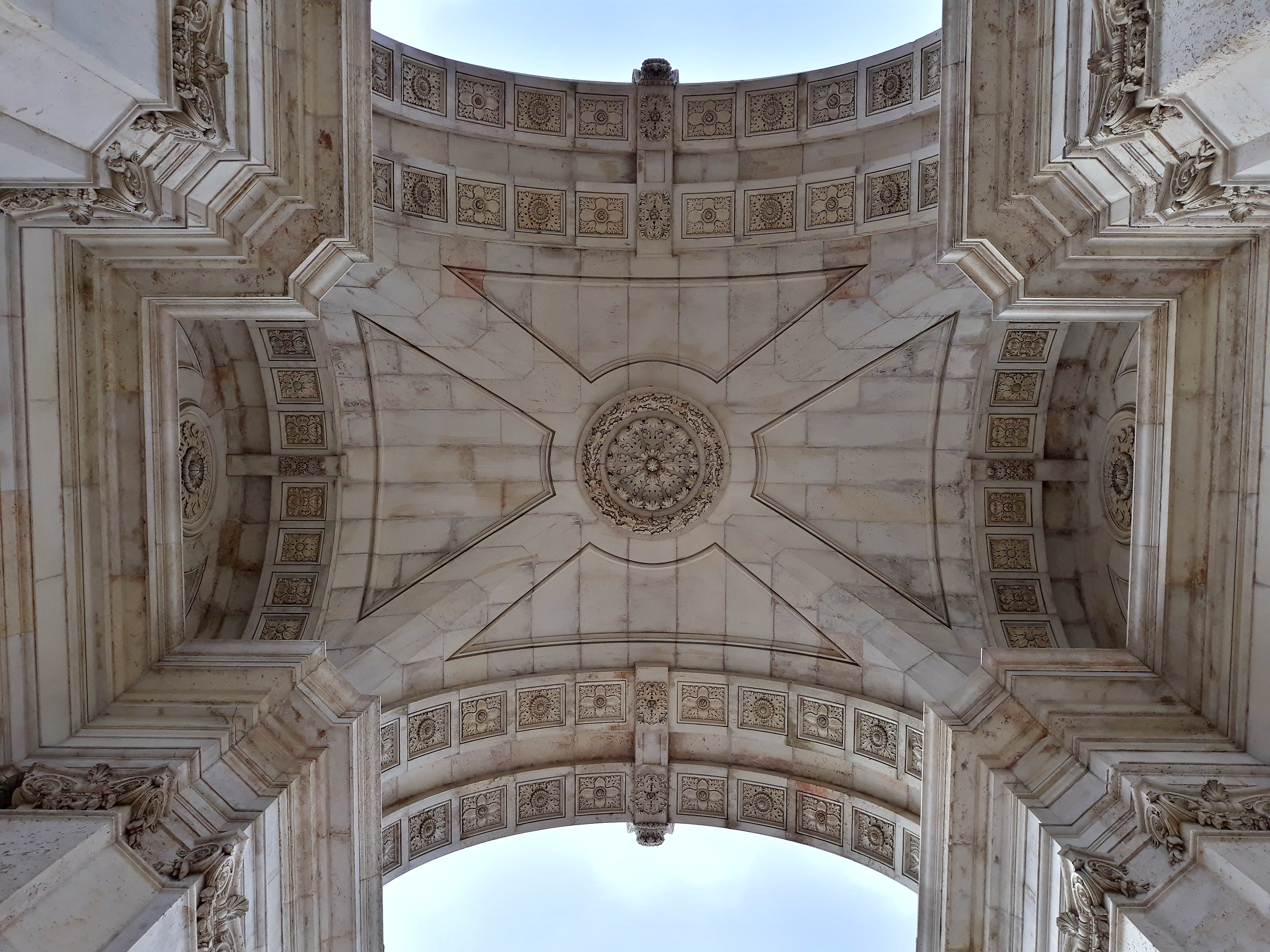 On the upper part of the structure that faces the "Plaza de Comercio" we find sculptures that represent; The Glory, the Supreme Genius and the Value. On four of the six columns stands illustrious Portuguese figures;
• Viriato, a Luisitano, who fought for the independence of the Iberian Peninsula against Rome.
• Nuno Álvares Pereira, who was a very important military officer during the Portuguese independence from the Kingdom of Castile.
• Vasco da Gama, known for having opened the route to the Indies by sea.
• Marqués de Pombal, key in the history of Lisbon and the rebirth of the city after the earthquake of 1755.
The other two columns have artistic representations of the Tajo and Douro Rivers.

On the back cover of the structure, a modest face, has a clock of great dimensions in the center which stands out. This clock by means of a mechanical system is complemented by a bell that is on the Mirador.
El Mirador offers beautiful views of the Baixa, from which you can see not only the Commerce Square and the Tagus River, but also the Castle of "San Jorge", the Cathedral or "Se" of Lisbon, the "Elevador de San Justa" and the ruins of the "Convento do Carmo", among many other structures.