Atop of one of the seven hills of Rome, the "Capitoline Hill" and facing the "Piazza Venezia", one finds a large monument of white Botticino marble. It is the "Altare della Patria" of Italy, a national monument to King Vittorio Emanuele II (Victor Manuel II of Italy), who was king of Sardinia.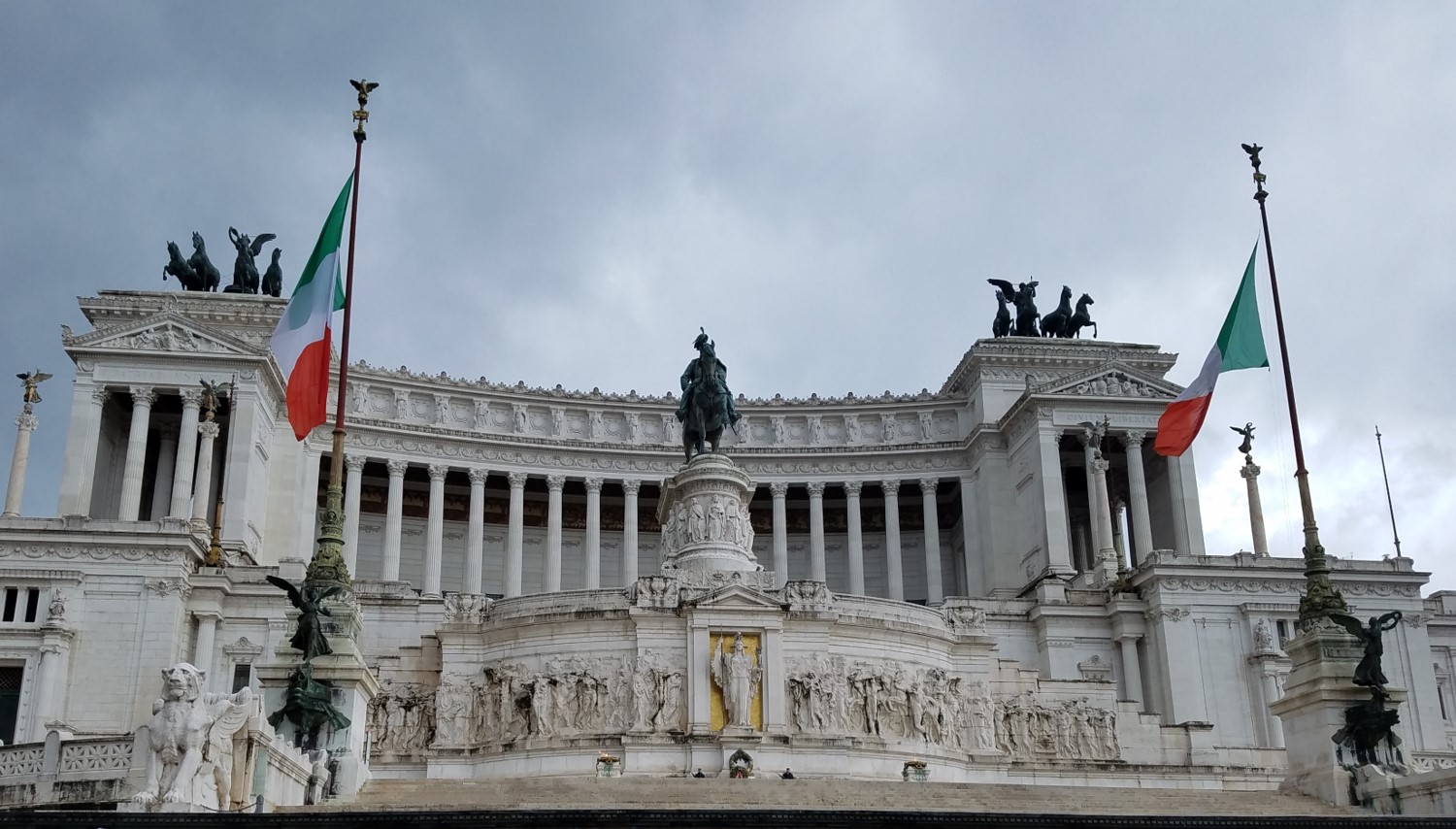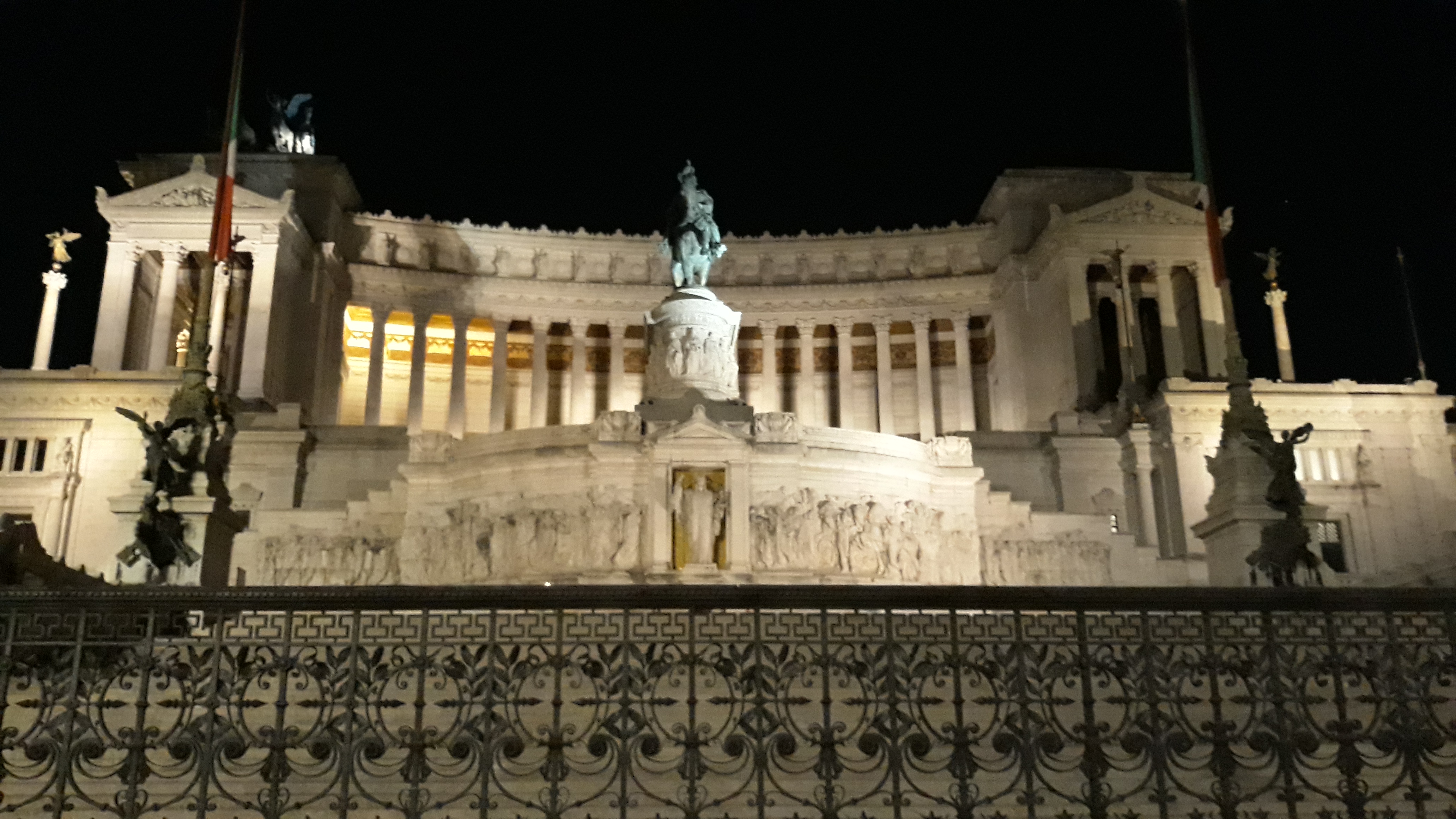 With the help of the Count of Cavour and through diplomatic channels, King "Vittorio Emanuele II" made the Kingdom of Sardinia begin to grow quickly that it motivated different countries and communities to join it. Since the ancient times of the Roman Empire of Rome, Italy had not been re-unified until that time. In achieving this, King "Vittorio Emanuele II" became known as the "Father of the Fatherland."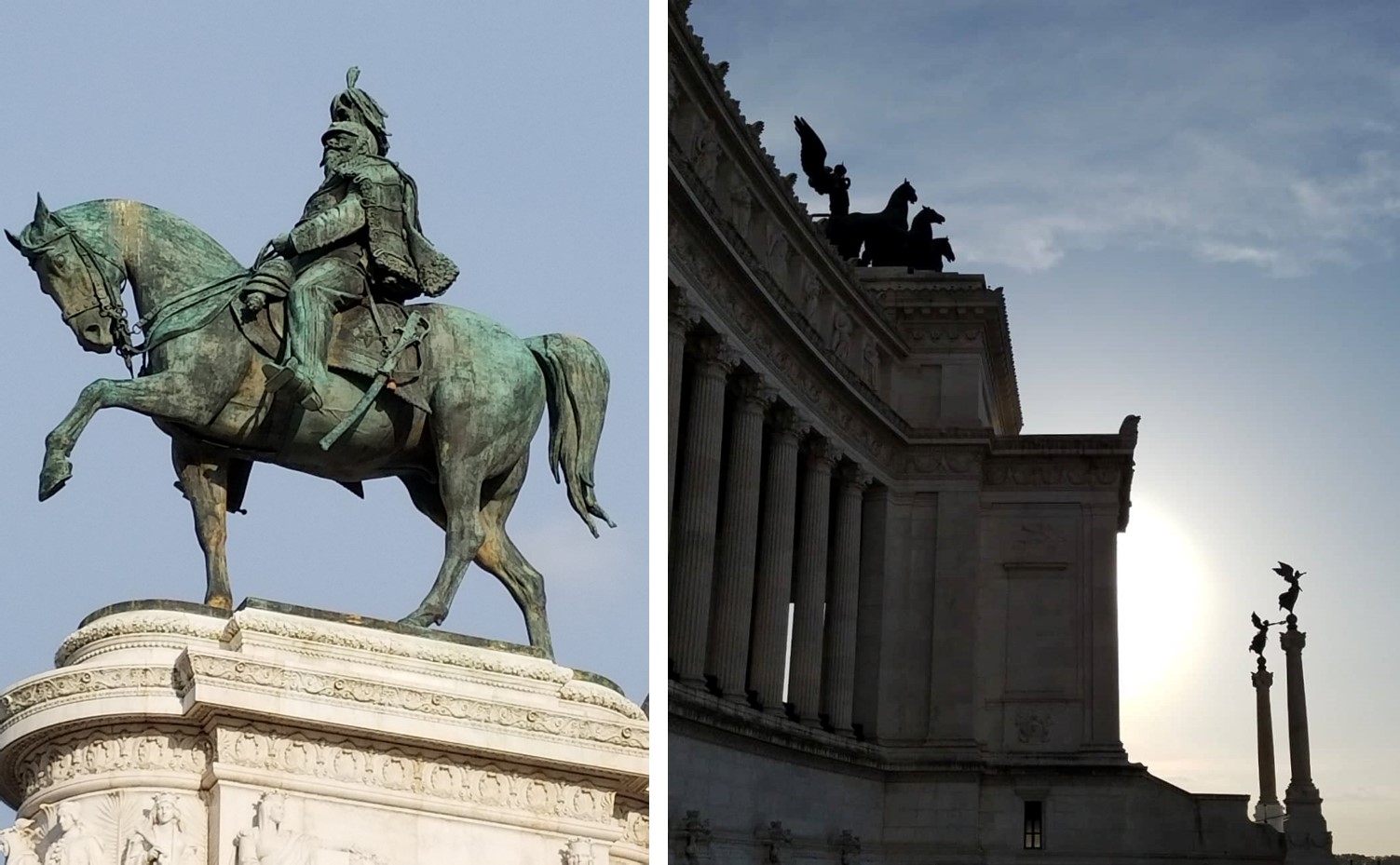 The construction of this "altar" led to the demolitioning of a medieval neighborhood and other structures of Imperial Rome, to remain within the historical and political center of the city. Although it was inaugurated in June 1911, its construction was completed in 1935.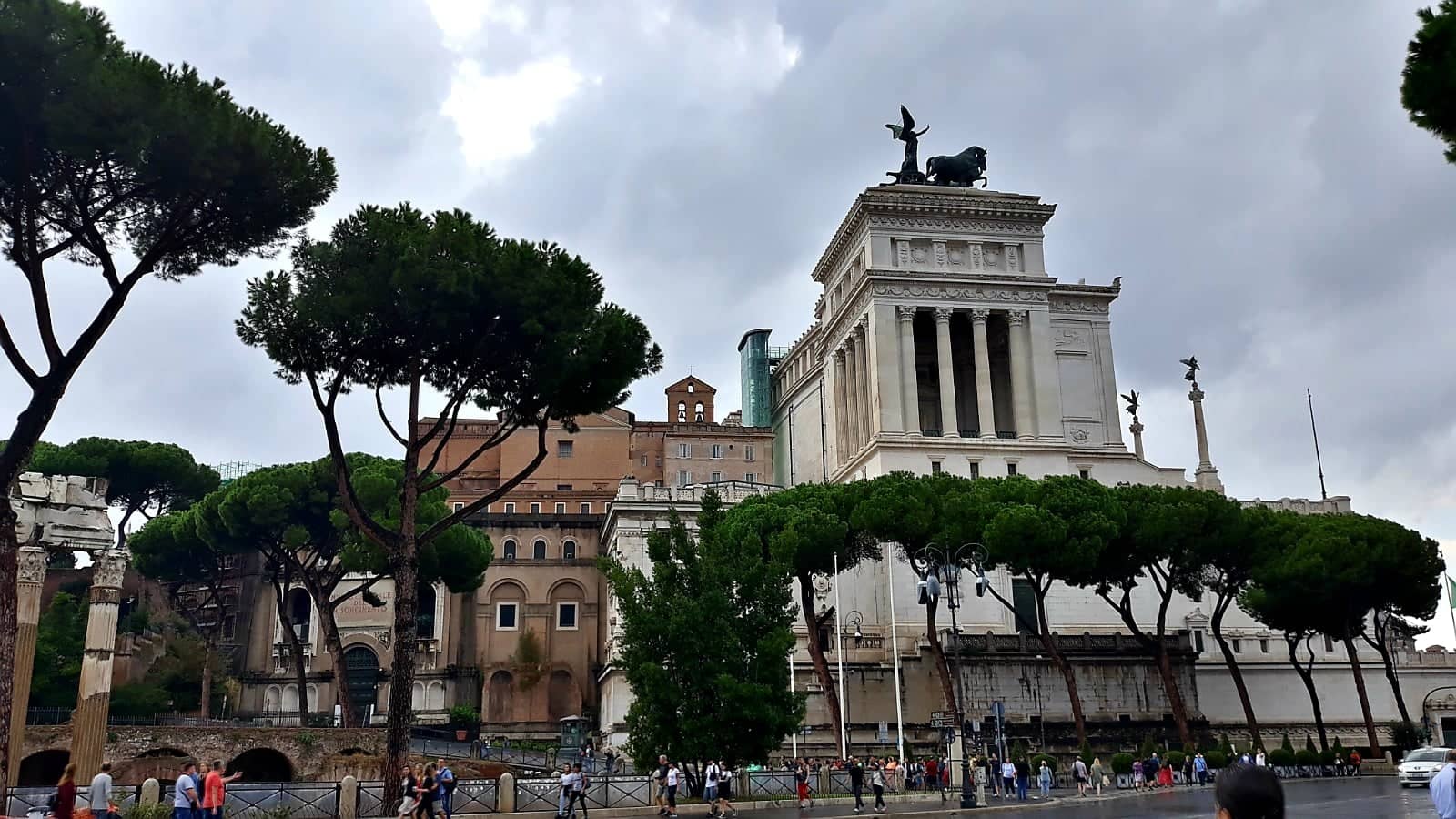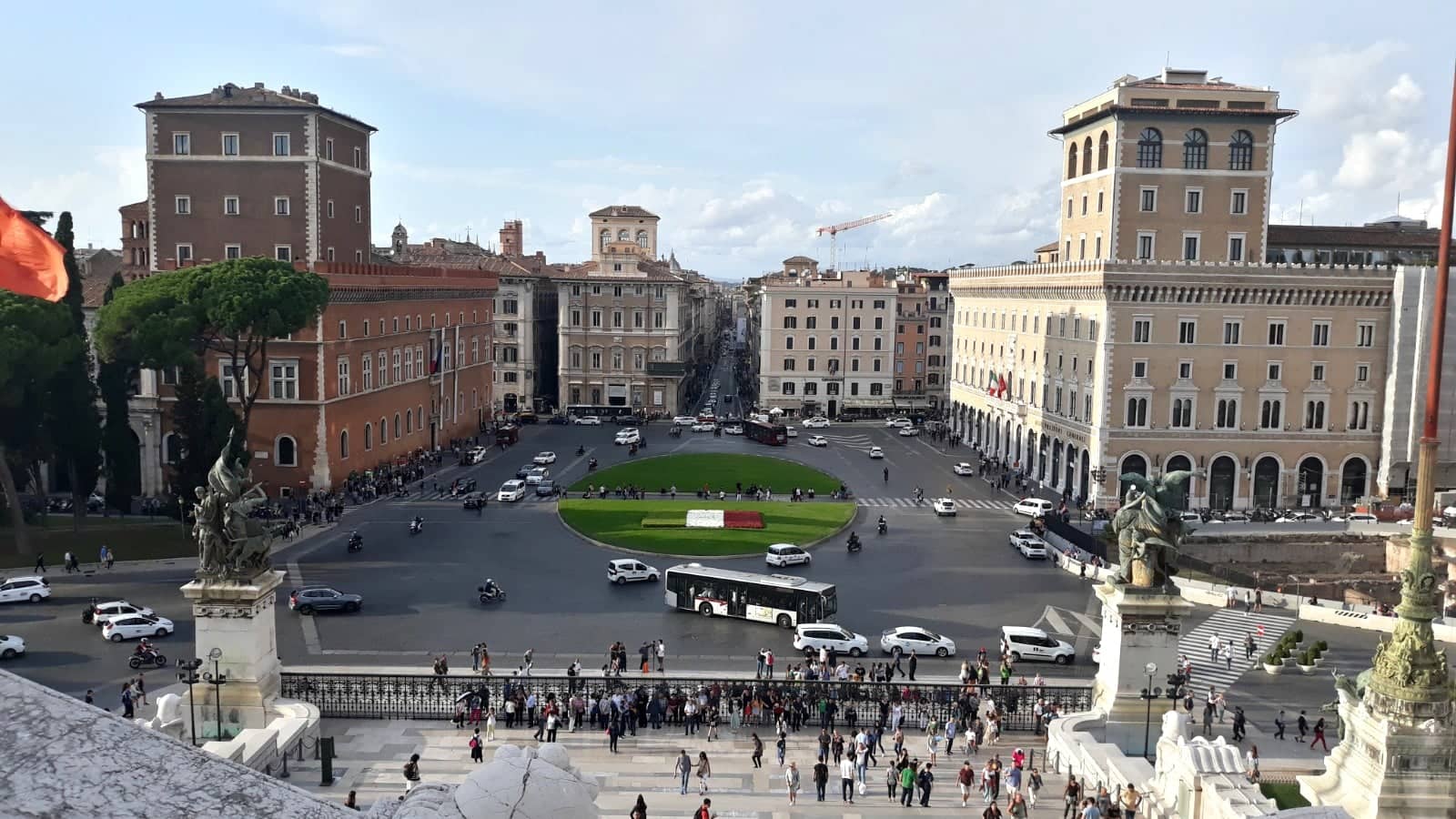 The structure is full of elements and symbols that remind us of the greatness of the empire. The centerpiece is the altar where we find the Tomb of the Unknown Soldier, a Roman goddess and finally the equestrian statue of King Vittorio Emanuele II.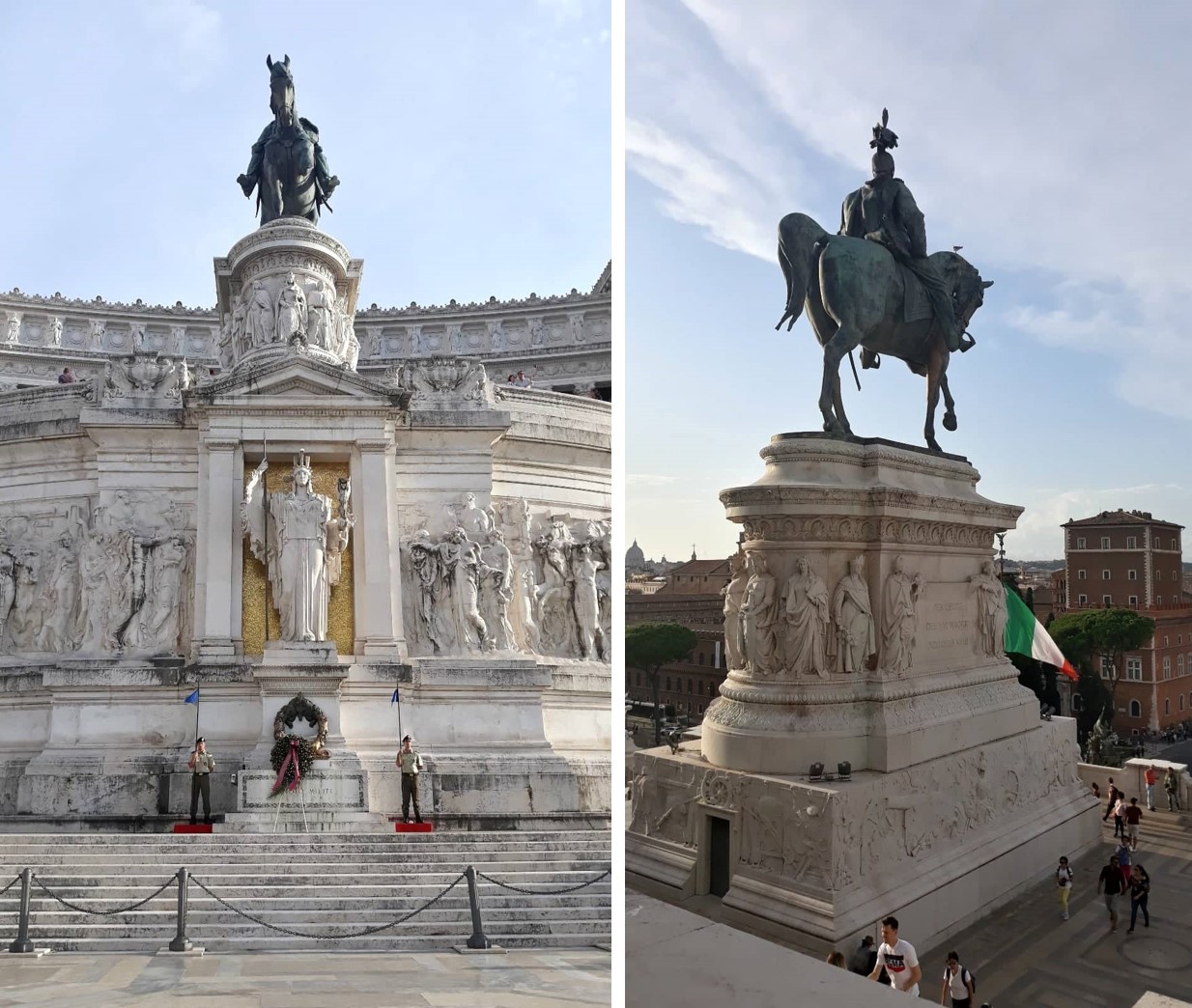 Visits to the monument are within strict hours. A visit to the terrace, the highest point of the structure, offers spectacular panoramic views of the entire city. More than a monument to a king, the "Altare della Patria" is the testimony of an Italy united under a single flag.